Xiaomi company has finally made known their intentions of launching another Mi Mix smartphone alongside the Mi 11 Ultra and Mi 11 Pro.  This Unforeseen Mi Mix smartphone that would be added to the line-up was speculated to be embedded with a new liquid lens technology. Xiaomi CEO has also made known the workability of the new liquid lens technology that will be present on this smartphone.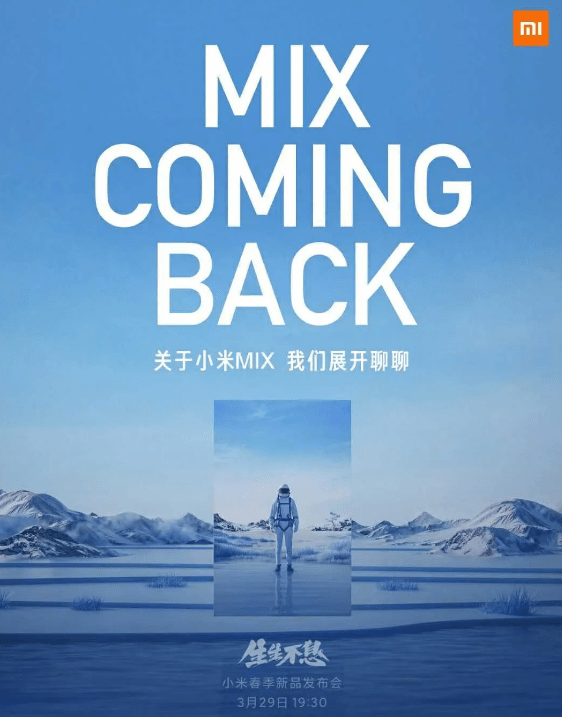 Mi Mix smartphone was seen in some top media and websites to come with new features to offer the best smartphone experience. It might come with M2011J18C as its model number. There could be 2GB + 512GB and also a 16GB + 512GB storage options for the smartphone. This smartphone is fit to minimize bezels as much as possible, and with the launching of this device, we might enjoy a new era of bezel-less smartphones.
This Mi Mix smartphone might be called Mi Mix 4 Pro Max, but it is not yet confirmed. However, it may also run on Android 11 with MIUI 12.
March 29 is the date that was tipped for the launch of the Mi 11 Ultra and Mi 11 Pro and we might also see Mi Mix smartphone launch on that same day. One of the exciting features of the upcoming Mi 11 Ultra is the embedded 5,000mAh large-capacity battery. This battery is expected to support 10W reverse charging, 67W wired charging, and 67W wireless charging technology.
There were no many exposed details of the expected Mi Mix Smartphone yet, there will obviously be a lot of information about these smartphones latest next weekend.