Realme India and Europe's CEO, Madhav Sheth, released a teaser yesterday, June 9th, that it was likely that Realme's first laptop will launch soon. Not long after that teaser, a report from Android Authority has exposed that, the company's new and first laptop will be called Realme Book. Android Authority also left the public with some shots of the laptop.
The published photos of the Realme Book from Android Authority are not official photos from Realme, rather they are leaked shots.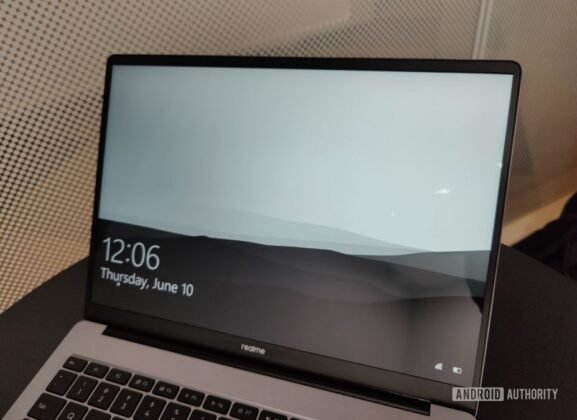 What do the leaked photos show?
From the first glance of looking at a photo of this laptop, one gets the image of an Apple MacBook inspired design. The laptop is made of an aluminium build, it has a sleek chassis, it has a logo "Realme" written on its lid. The laptop will also support stereo output since it has two speaker grilles at its bottom.
Although there is no way to know for sure what the options for connectivity are because they are not displayed in the image, but it is speculated that the Realme Book will have a USB-C port for charging.
What about Realme Pad?
Since it is speculated that Realme Pad will launch on the same day as Realme Book on June 15th, we should brief you about it a bit. Realme Pad, just like the name suggests is a Realme tablet. Realme's CMO Francis Wang, ran a poll among Realme fans to decide to choose between Realme Pad or Realme Tab as the tablet's name. And majority voted for Realme Pad.
The tablet is expected to have the typical structure of a tablet. It will have a metal configuration, a square shaped body and cameras at its rear.