Samsung Galaxy S21 FE has been regularly in the news since May this year and another leak has ensued for this soon-to-be launched device. Originally, when leaks said that Samsung Galaxy S21 FE would be released in August 2021, it was listed on Geekbench that the device would have a 6GB RAM specification.
Now, a new leak from Geekbench listing has shown that, Samsung Galaxy S21 FE will come in two types. The first being 6GB RAM version and the second being 8GB RAM version. Samsung Galaxy S21 FE is the cheaper and more affordable model of the Galaxy S21 series. The phone will release along with two other models which include Galaxy Z Fold3 and Galaxy Z Flip3.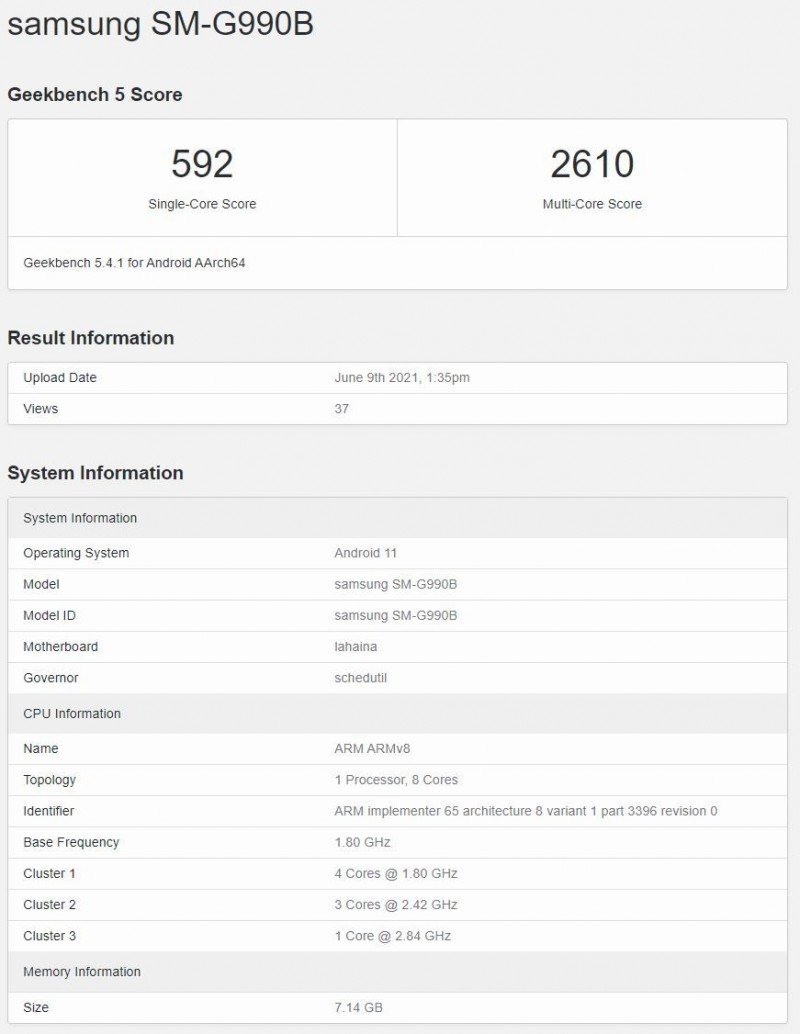 The new and second version of the Samsung Galaxy S21 FE had a different version name on the Geekbench listing. It had the version name Samsung SM-G990B. The only difference between the second and the first Samsung Galaxy S21 FE is the different RAM capacity. Asides from the 8GB RAM that this new version will have, it also is speculated to come with the new Android 11 OS and a processor called Snapdragon 888 SoC which is a Qualcomm processor.
This new Galaxy S21 FE version first appeared on the Geekbench listing on June 9th, two days ago. The newly listed Samsung Galaxy S21 FE will have similar specifications with the 6GB RAM version. For example, a 6.4 inches super AMOLED display, a 4,500 mAh battery and a 32 MP selfie camera. The phone will come with two types of internal storages which are 128GB and 256GB.