After many rumors and teasers, Samsung has officially announced her flagship Exynos 22200 CPU. The SoC takes it processing power from a 4-nanometer (nm) Extreme Ultra Violet (EUV) process technology. It has 8-cores CPUs; split into 1-Cortex-X2 ultimate processing Core, 3-Cortex-A710 balance performance Cores and 4-Cortex-A510 optimized performance Cores.
As seen above, Samsung is yet to released the clock speed for the three tiers of the CPU, however, it is important to note that all the cores are based on the latest ARM V9 architecture, which is similar to the setup seen on the latest Qualcomm Snapdragon 8 Gen 1 SoC.
But while the Snapdragon 8 Gen 1 is powered by Adreno 730 GPU, the new Exynos 2200 CPU get its graphics power from AMD based Xclipse 920 GPU. It has an AMD RDNA 2 architecture with hardware ray tracing technology, that has the capacity to simulates real world light movement.
The above helps the GPU to deliver realistic immersive visuals when playing mobile games. It also supports variable rate shading (VRS), a technology which help to optimize GPU workloads by applying lower shading rates in areas where it will not affect visual quality, thus providing stable frame rates, all of which should provide console quality graphics, said Samsung.
The Exynos 2100 CPU which was used across Samsung's Galaxy S21-series, was a major improvement over previous Exynos CPUs, closing a major gaps to the Snapdragon series of CPUs from Qualcomm. If Samsung is able to translate all the specs of this new Exynos 2200 into real life performance, that gap might even get tinier.
It is said also that the NPU performance of the Exynos 2200 is almost double compared to the 2100 model, and also offers greater precision with FP16, INT8 and INT16 supports.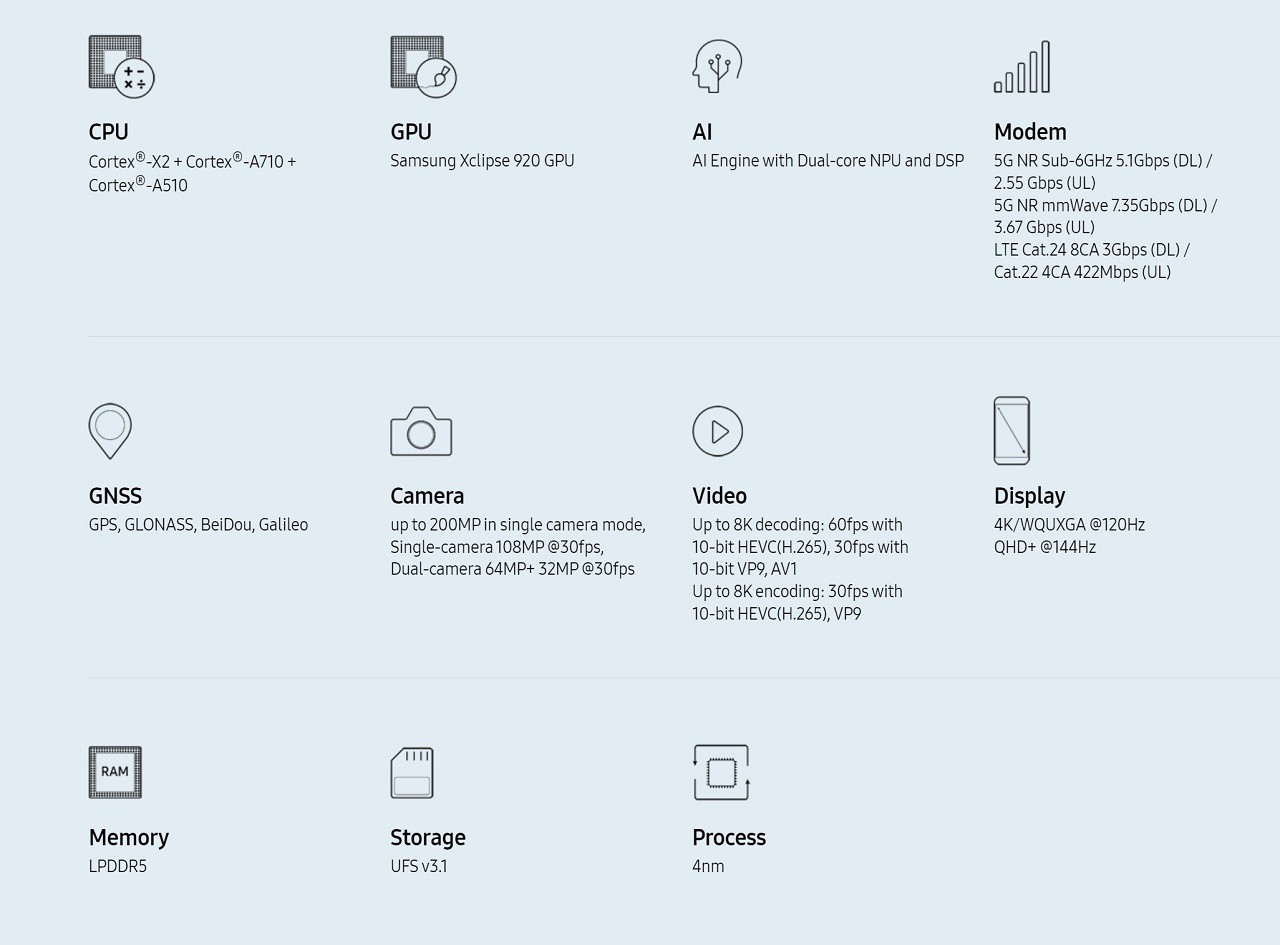 As for connectivity and networks, the Chipset has 3GPP Release16 5G modem that supports both sub-6GHz and Millimeter Wave (mmWave) spectrum bands. It also has E-UTRAN New Radio Dual Connectivity (EN-DC), which combines both 4G LTE and 5G signals to boost network speed up to 10Gbps.
Additionally, the Chipset supports phone displays up to 4K/WQUXGA at 120Hz refresh. or QHD+ at 144Hz refresh rating. It can power a smartphones camera of up to 200-megapixel lens, and output a video footage of up to [email protected], or 8K30fps with 10-bit color encoding.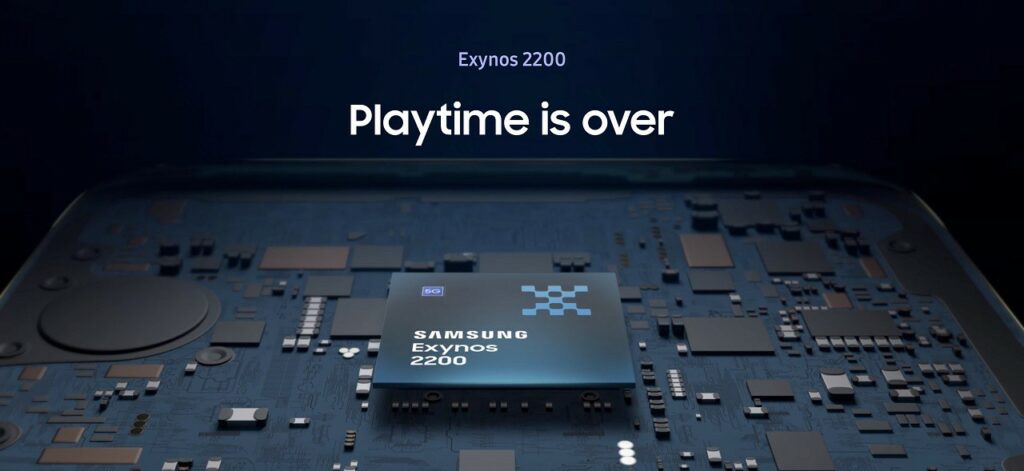 Out of the box, the Samsung Exynos 2200 is integrated with Bluetooth 5.2, Wi-Fi 6 and other popular connectivity options. We will surely see the full potentials of these new Sammy CPU on the upcoming Galaxy S22-series debuting in February.