A recent survey saw MediaTek topping the chart, as the world largest mobile phone chip maker ahead of Exynos, HiSilicon and even Qualcomm and it Snapdragon CPU. The reason for this is not far fetched seeing how well MediaTek is focusing on entry-to-mid level CPUs in both pre and post 5G network era. Aside having some of the most affordably priced 3G and 4G CPUs, MediaTek currently have the highest commercially available 5G-enabled CPUs in the market.
But as it seems, this huge success has triggered an interesting awakening from Qualcomm, and today, the company have release their own entry-level 5G-enable mobile CPU codenamed Snapdragon 480.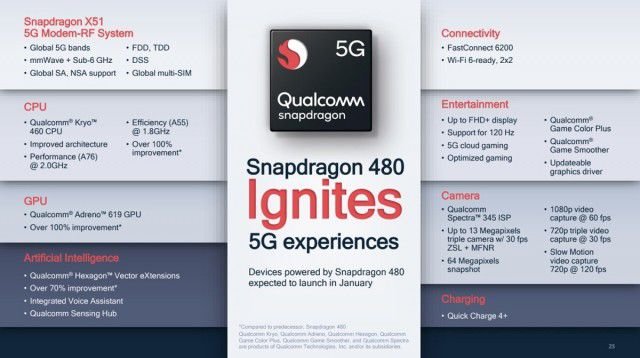 The Chipset looks like the higher variant of the Snapdragon 460 CPU announced earlier, and aside bringing 5G network speed to the table of the SD4-series, it is also the first in the series built on 8nm architecture. It bundles in octa-core CPUs of up to 2.0GHz along with Adreno 619 GPU.
Chipset (process)
Snapdragon 460 (11 nm)
Snapdragon 480 (8 nm)
CPU
Octa-core up to 1.8 GHz
Kryo 240
Octa-core up to 2 GHz
Kryo 460
GPU
Adreno 610
Adreno 619
Photo
Spectra 340
Up to 48 MP; 1080p @ 60 fps
Spectra 345
Up to 64MP; 1080p @ 60 fps
Modem
Snapdragon X11 LTE
Snapdragon X51 5G
Connectivity
Dual VoLTE; Wi-Fi 6
Bluetooth 5.1
mmWave + Sub-6 Ghz; Wi-Fi 6
Bluetooth 5.1
Fast charging
Quick Charge 3
Quick Charge 4+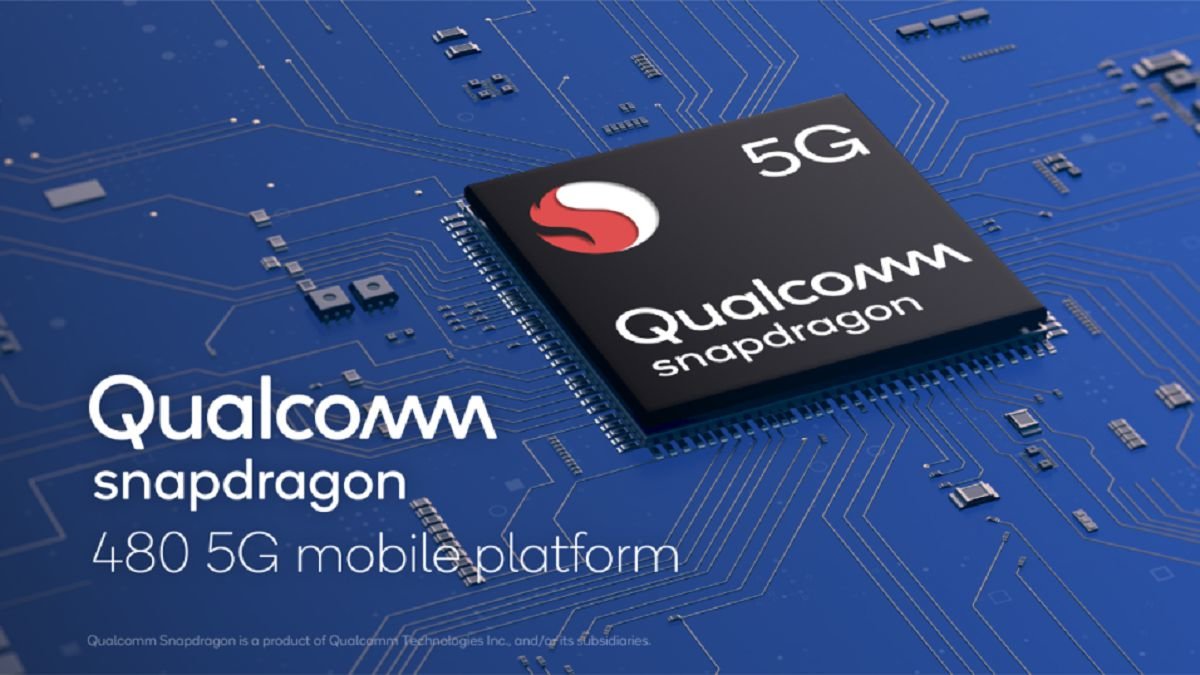 As far as connectivity goes, the new CPU offers Qualcomm X51 network modem, which integrate 5G NA / NSA network, as well as Bluetooth 5.1, instead of the X11 modem used in the earlier 460 CPU.
Qualcomm also listed some of the maximum specs that the CPU can support, which includes a Full-HD+ display with up to 120Hz refresh, multiple rear cameras modules, a setup of which the main snapper is not more than 64-megapixel sensor and more.