The Nokia 6310, a basic GSM-only phone that was first announced back in 2001 with around 1.1-inches Monochrome graphic display, have now undergone retouch, and reborn as Nokia 6310 (2021).
Features of Nokia 6310 (2021)
Since it is almost 21 years later, many things have changed between the older model and the new comer. For example, the display is now both larger and better, design and built quality is now more appealing, and the device's is now generally faster during use, thanks to the presence of Unisoc 6531F CPU, which was surely not available then.
The only one thing remain consistent between the two models though is their network platforms; both are still GSM-only phones operated by physical buttons. But with a more recent CPU and network technology, the 6310 (2021) should offer better network reception than it predecessor.
It comes in a 2.8-inches TFT display with 240 x 320 pixels resolution. From the screen blending into the body, to the four corners, the entire device is slightly curvy, offering great grips than it aged folk.
There is no camera module on the front, but the rear has a single VGA lens. Of course, latest smartphones should be given latest technology, so the Nokia 6310 (2021) has Bluetooth 5.0, 8MB RAM and 16MG internal ROM than can be expanded up to 32GB.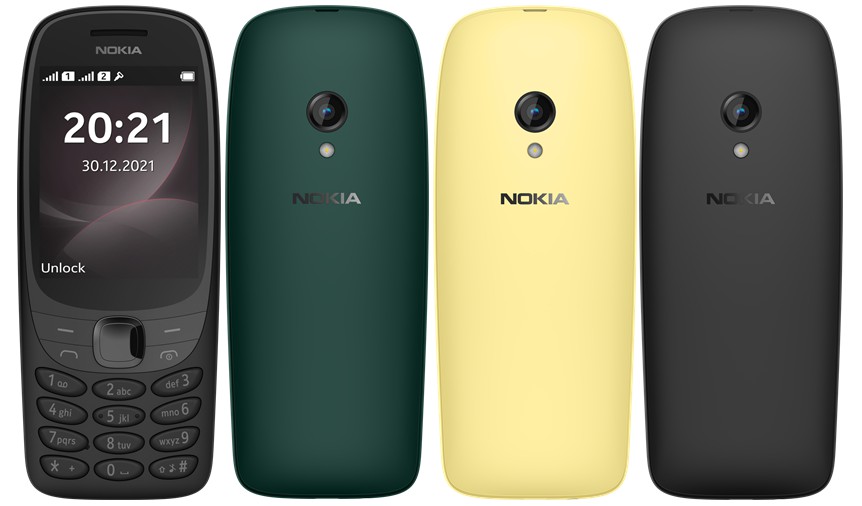 The Price of Nokia 6310 (2021)
The device is available in Yellow, Black and Dark Green colors and has a 1150mAh battery that charges via microUSB 2.0. While availability is still not known, the Nokia 6310 (2021) will cost £49.99 ($69) in the UK and 40 EUR or $47 USD in Europe.
Source