A Mystery Infinix Device with Pop-up Selfie in the Works; Is it the S6?
2019 was indeed a great year for Infinix Mobility. The company made name for itself in the sales of few of her devices, especially for the Hot 8 and the Infinix S5, both of which are still selling like hot cake. But the company is not willing to take the chance of celebrating a soon-aging glory, and if current rumors are true, then the company may already have a device with pop-up camera in the works, which could either be an S5 Pro or the all new Infinix S6.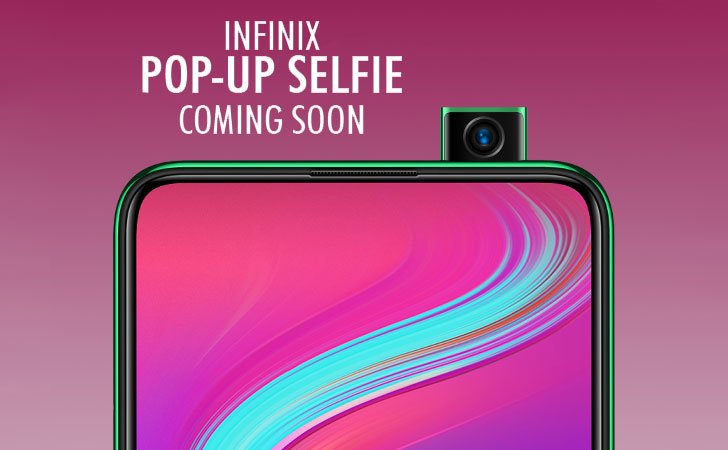 One of the major selling point of the current S5 and the S5 Lite, is the use of an in-screen selfie camera, which help the device to achieve above 80% screen-to-body ratio. The upcoming S5 Pro, or the Infinix S6 is expected to continue the trend, but this time, instead of an in-screen selfie, the device will come with pop-up selfie camera, leading to even better screen-to-body ratio.
The image above is the rumored Infinix S6 with it pop-up selfie and almost a bezel-less display. In a recent interview quoted by WhatsMobile, Infinix's CEO Mr. Benjamin Jiang said;
Q1 of 2020 will be the most surprising year for the camera lovers, and Infinix will be introducing Pop-Up selfie camera phones with mind-blowing tech innovations.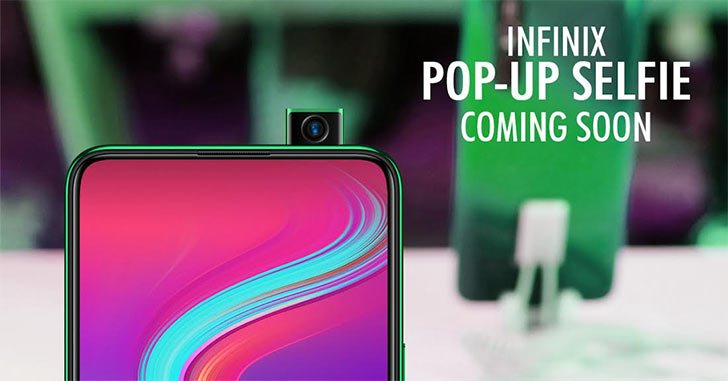 The only selfie focused smartphone series from Infinix we know, is the S-series. But this might not be the only Infinix device to boast pop-selfie. The Hot 9 has also been rumored to come with similar selfie camera, and if the specifications of the Hot S-series are to be followed, then the upcoming S6 might come with above 6.5-inch display, a Mediatek CPU, up to 6GB RAM and 128GB internal storage.
Support this publication by following DroidAfrica on Google News