Just two days from today, Aliexpress Double 11 sales will begin. The Double 11 sales, or 11.11 as it is commonly referred to, is Aliexpress largest sales even every year, and all sellers on the platform stages a super discounted sales boot during this period, and Blackview is not an exception.
Below is a collation of all devices offered by Blackview, with up to 70% off. The list includes smartphones, tablets, PCs, etc, and most other gadget recently released by Blackview.  Here are the list of best Blackview device available on the AliExpress Double 11 Sales.
Rugged Work Phone 
The Blackview star product line is the rugged phone series, built tough from the inside out, they are all IP68 & IP69K & MIL-STD-810G rated, and can resist water accidents.
And if you want a model with fast data network, you try one of the 5G enabled models, or event variants with thermal integrating advanced FLIR Lepton® for thermal imaging captures. Some of these rugged models includes;
5G rugged phones
Blackview BL5000: $499.99   $269.99, 46% off
Blackview BL6000 Pro: $633.32   $373.66, 41% off
Thermal rugged phones
Blackview BV6600 Pro: $399.99   $235.99, 41% off
Blackview BV9800 Pro: $499.99   $324.99, 35% off
Blackview BV9900 Pro: $549.99   $395.9, 28% off
Standard rugged phones
Blackview BV4900 Pro: $199.99   $109.99, 45% off
Blackview BV4900s: $129.99   $110.49, 15% off
Blackview BV6600E: $199.99   $129.99, 35% off
Blackview BV6600: $249.99   $139.99, 44% off
Blackview BV6300 Pro: $289.84   $176.8, 39% off
Blackview BV9900E: $449.99   $265.49, 41% off
Mainstream Smartphone
Blackview mainstream smartphones combine all elements in vogue, from refined craftsmanship, to unique colorings, to demonstrate the pursuit of the stylish and trendsetting design, catching your eyes at first sight.
Though beautiful outside, they make no compromise on configurations under the hood. In terms of smoothness and responsiveness capability, they outperform their counterparts within the same price range. Some of these models includes;
OSCAL C20: $99.99   $49, 51% off
Blackview A80: $119.99   $77.99, 35% off
Blackview A80s: $164.99   $97.34, 41% off
Blackview A90: $199.99   $109.99, 45% off
Blackview A100: $249.99   $134.99, 46% off
Tablet & Laptop 
During the heat period of COVID, where many have no other option, but to study-from-home and work-from-home, the tech world attached greater importance to the tablet and laptop devices more than ever, with competitive features and friendly pricing,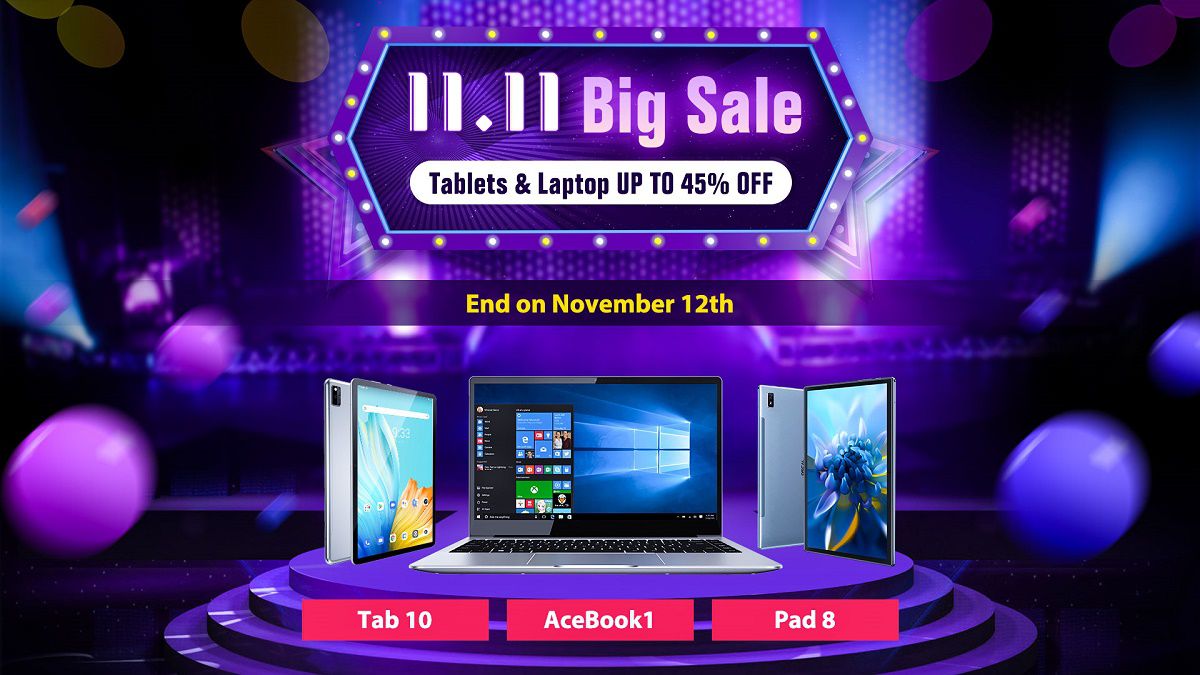 Some of Blackviews tablet and laptops beloved by students and working class folks alike, are also available for purchase in the AliExpress Double 11 Sales. Some of theme includes.
OSCAL Pad 8: $199.99   $143.99, 28% off
Blackview Tab 10: $199.99   $149.99, 25% off
Blackview AceBook1: $499.99   $274.99, 45% off
TWS Earphone
Getting your ears with a pair of quality TWS Bluetooth earphones doesn't have to be costly. At least, it's not the case for Blackview audios. Ranging from the entry-level to the top-rated noise-canceling listening performance, Blackview satisfies.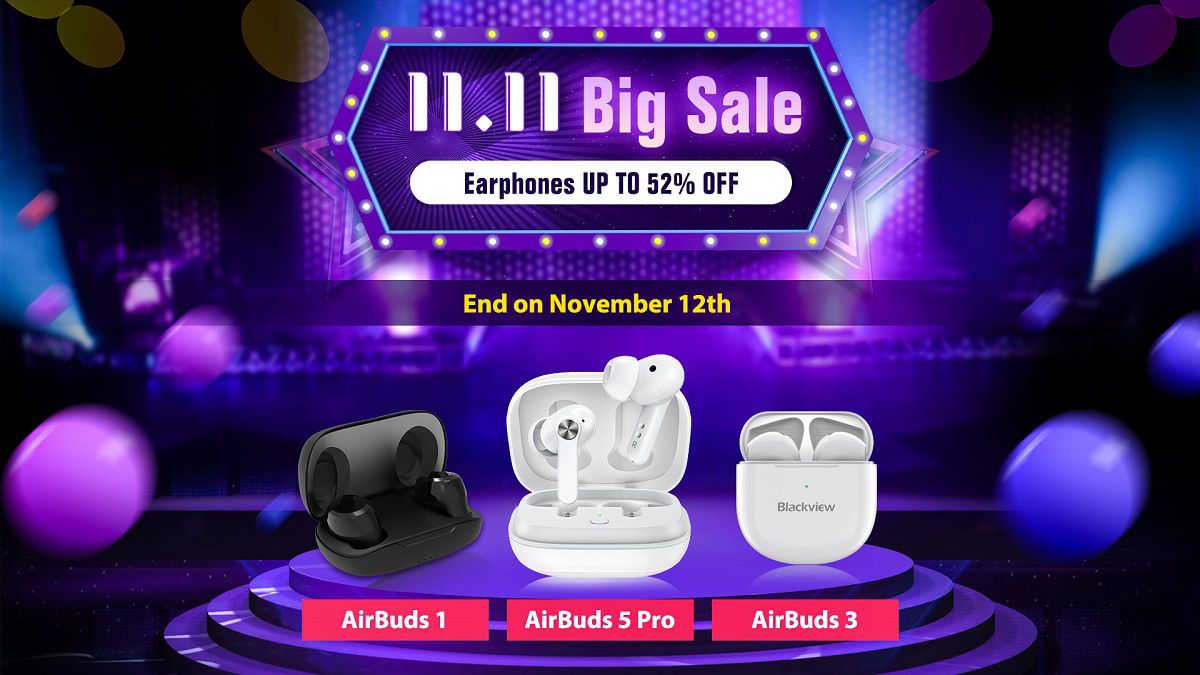 Moreover, you can always expect the best wearing comfort, premium call & sound quality, and extended battery life. Some great deals for Blackview's TWS Earphones includes:
Blackview AirBuds 1: $39.98   $19.19, 52% off
Blackview AirBuds 3: $39.98   $19.99, 50% off
Blackview FitBuds 1: $49.99   $27.99, 45% off
Blackview AirBuds 5 Pro: $89.99   $53.99, 41% off
Smartwatch
Finally, Blackview also has some range of smartwatches being offered during the sales event. From fitness tracking, health management, notifications management etc, Blackviews line of smartwatch are a great compliment, especially if you already own any of the company's products mentioned above.
Say you own a TWS earbuds, then you may not need to tounch your smartphone when making or receiving calls, as you can manage all of that simply from your smartwatch. Some good Blackview wearables, promoted in the sales includes:
Blackview R3: $49.99   $24.99, 50% off
Blackview X5: $99.98   $29.99, 70% off
Blackview and AliExpress Double 11 Sales  will start on the 11th of November, and will end exactly 24 hours later, that is on November 12th PT.  So harness this discounted sales opportunity, and get as many Blackview products at supper discounted price.