Alleged image of Meizu 20 shows Snapdragon 8 Gen 2 flagship CPU
The Meizu 20 is one of the most highly anticipated smartphones of the spring, with many eagerly awaiting its release after a long break from the brand. Reports of leaks and rumors surrounding the device have been circulating, but not all of these claims can be verified.
Recently, a photo of what is claimed to be the Meizu 20 has surfaced online, showing the device with narrow bezels, a front camera in a hole in the center, and an active menu with technical specifications.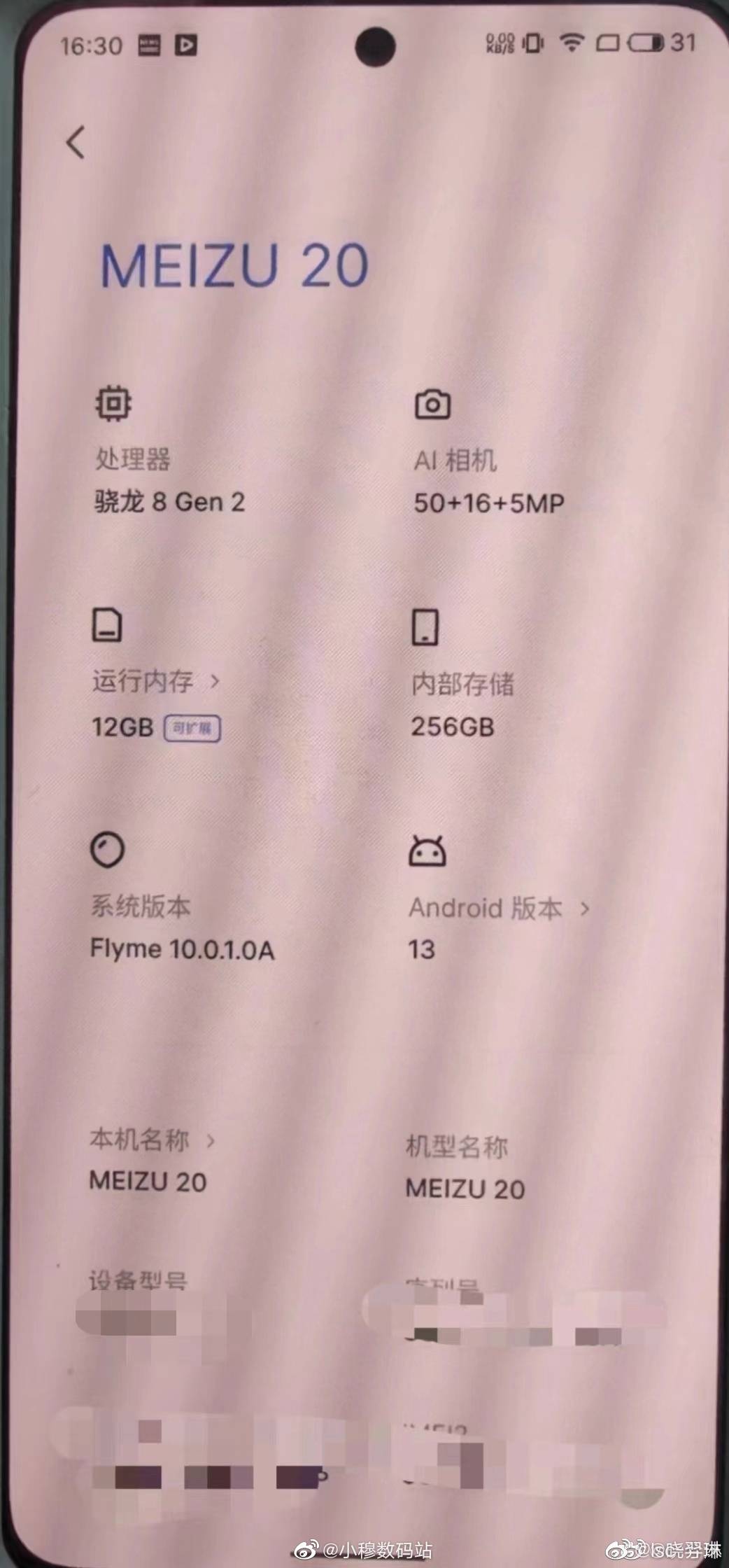 According to the information displayed in the photo, the Meizu 20 is expected to be equipped with a Snapdragon 8 Gen 2 processor, 12/256 GB of memory, a 50 + 16 + 5 MP main camera, and Android 13 with Flyme OS 10.0.1.
However, it is important to note that the source of this photo does not have a reputable background, so it is advised to approach these claims with caution. In a recent story, another leaked image (image below) of a device believed to be the Meizu 20 Pro model was also leaked, revealing the rear design of the series. The official release of the Meizu 20 is expected in March, and further details will be confirmed at that time.
A handful of phone makers are already using Qualcomm's latest Snapdragon 8 Gen 2 Mobile processor. Vivo used the CPU on its X90 Pro+ model, Xiaomi's 13 and 13 Pro came with the same Chipset, and Redmi K60 Pro and even the recent Galaxy S23-series from Samsung are all powered by the same CPU. And if the rumor above turns true, Meizu could also be one of the OEMs to ride on the Snapdragon 8 Gen 2 bandwagon, and this may happen soon.