There is domestic model of the new smartwatch, Amazfit GTS 4 Mini that has just been launched by the wearable smartphone, Amazfit. The smartphone has attractive high-cost performances such as supporting constant display and has a built-in GPS.
The display of the Amazfit GTS 4 Mini is 1.65 inches in size. It comes with a screen share of 70.2%, and it's good that it uses organic EL to ensure visibility and a beautiful appearance.
The battery life is good, and it is claimed that it lasts 15 days in normal use and 8 days in heavy use. The maximum battery life is 21 hours even in exercise mode while using GPS, so it is a good battery life for those who run frequently.
Amazfit GTS 4 Mini supports persistent heart rate measurement, blood oxygen level, and stress level. It can able to check your physical and mental condition without having to measure every detail.
The device comes with feature that supports the constant lighting display function, so users can check the clock immediately without lifting their arm.
The Amazfit GTS 4 Mini also supports a function to calculate a score called PAI from the degree of health and exercise activity up to 100 points, which is a health index, and also supports measurement and display of women cycles.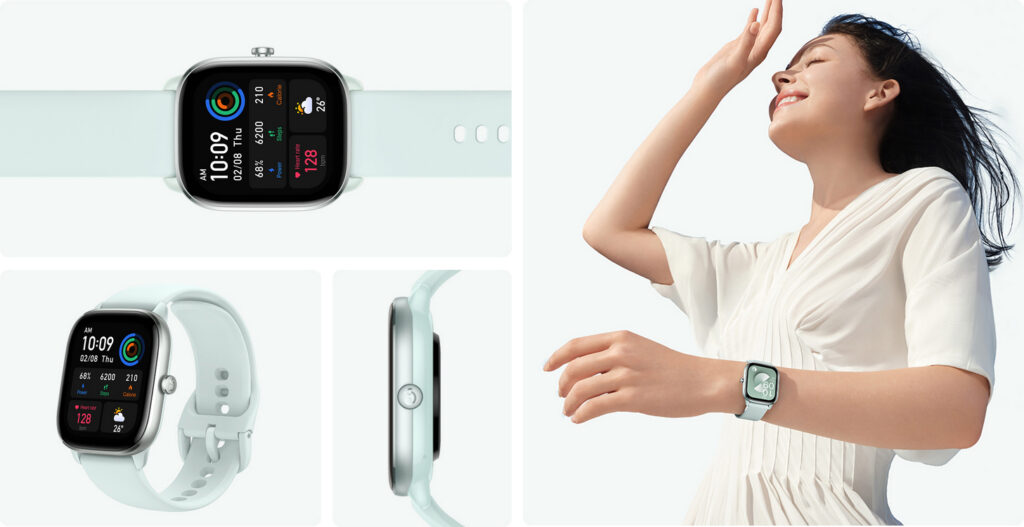 Connecting to a smartphone with the dedicated Zepp app, users can make various settings like displaying smartphone notifications, acquiring and viewing exercise data, and customizing the dial.
This Amazfit GTS 4 is an amazing machine that is suitable for all users, be it for daily use or for sportsmen, men and women. The device was released in Japan, and the price of the Amazfit GTS 4 Mini is 16,800 yen ($122.68).