It is true we can not deny the fact that the likes of the iPhone 14, Apple Watch Ultra, and Apple Watch Series 8 took over the headlines in the lead up to Apple's launch event that held yesterday. Now we have also seen Apple's headphone come with an impressive update.
Apple unveiled its long-awaited Apple AirPods Pro 2 (2nd generation). The latest noise-canceling true wireless headphones came as part of Apple's Far Out launch event where they unveiled the latest iPhone device, the iPhone 14.
Based on the design and features of the Apple AirPods Pro 2, we sure see that they're so similar to the previous generation model, the Apple AirPods Pro. Looking into the features of this new device, we can say all of these:
In terms of design, the Apple AirPods Pro 2 look pretty much the same as their predecessor and remain the most premium true wireless earbuds from the brand. Internally, it is powered by a new H2 processor with advanced computational audio. It also supports Precision Finding, which lets you track your earbuds in case you lose them.
The Apple's headphones have also seen an impressive update. It includes all the improvements you'd expect. It has a longer battery life, two-times more active noise cancellation, speaker in-case, and is now compatible with Apple Watch charger.
Apple claims that the active noise cancellation (ANC) and the transparency mode are getting an upgrade. There's an adaptive transparency mode that can adjust the transparency depending on what is going around the user. As for noise cancellation, the company had promised twice the performance compared to the first generation device, the Apple AirPods Pro.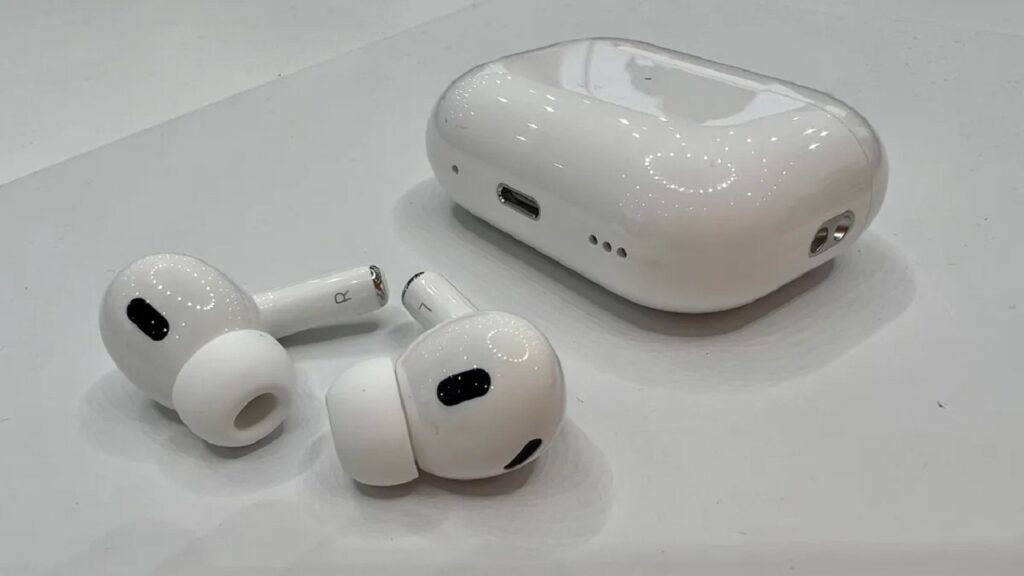 The AirPods Pro 2 now has personalized Spatial Audio that creates a more tailored listening experience for your ears. The case has had a number of updates too, including an in-case speaker and an anchor for attachment. Hardly an earth-shattering new feature, but another way of reducing the risk of losing the AirPods Pro case.
The battery capacity can now carry it up to six hours on a single charge (up from five with the previous generation), and the case gives you an additional four charges. Besides the above features, Apple AirPods Pro 2 brings a new swipe gesture for controlling volume from the earbud stem.
The charging case is claimed to offer up to thirty (30) hours of usage. It supports wireless charging and can also work with the Apple Watch charger or other MagSafe chargers along with the Qi charger.
Apple AirPods Pro 2 availability and pricing
Apple said that the Apple AirPods Pro 2 are currently available for pre-order. The earphones will go on sale starting from 23rd September, 2022. Coming to the cost, it is similar to the previous generation model. They will sell at about $249.