Blackview has announced a new rugged tablet called the Blackview Active 8 Pro. The tablet has a number of impressive features, including a huge 22,000mAh battery, IP68, IP69K, and MIL-STD-810H certification, a MediaTek Helio G99 processor, 8GB of RAM, 256GB of storage, a 10.36-inch display, and four Harman Kardon speakers.
The battery is the star of the show here, with a capacity that is unmatched by any other tablet on the market. The tablet also supports fast charging up to 33W, so you can quickly top it up when you need to. But this battery fit is not without a cost, since the tablet weighs almost a thousand grams; 976 grams actually.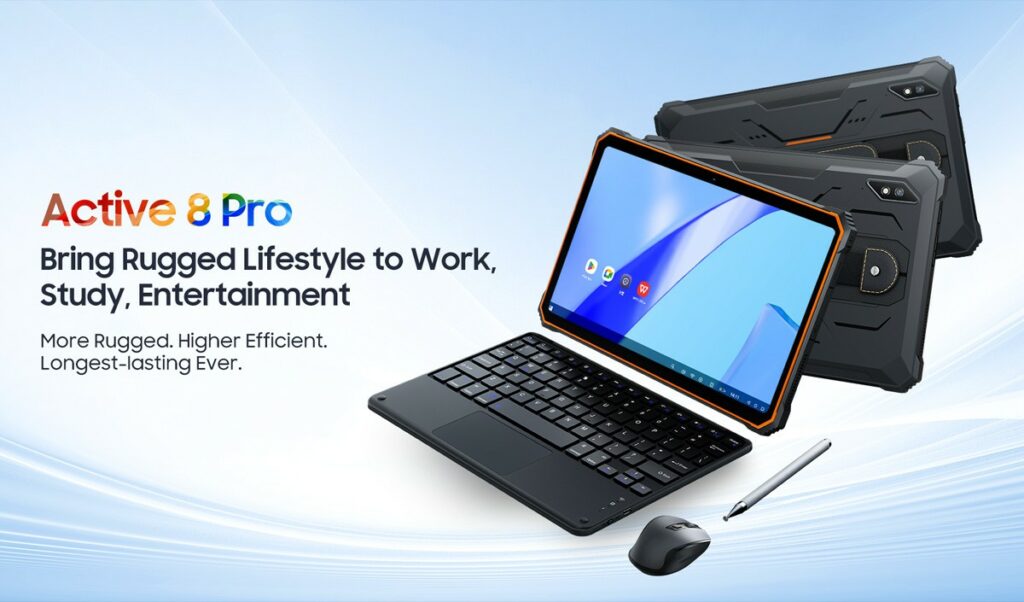 The Active 8 Pro is also very well-protected, with IP68, IP69K, and MIL-STD-810H certification. This means that it can withstand dust, water, and extreme temperatures. It is also drop-proof from up to 1.5 meters.
The tablet is powered by the MediaTek Helio G99 processor, which is a mid-range chip that offers good performance. It is paired with 8GB of RAM and 256GB of storage, which should be enough for most users.
The display is a 10.36-inch IPS panel with a resolution of 2000×1200. It is not the sharpest display on the market, but it is still good enough for most tasks.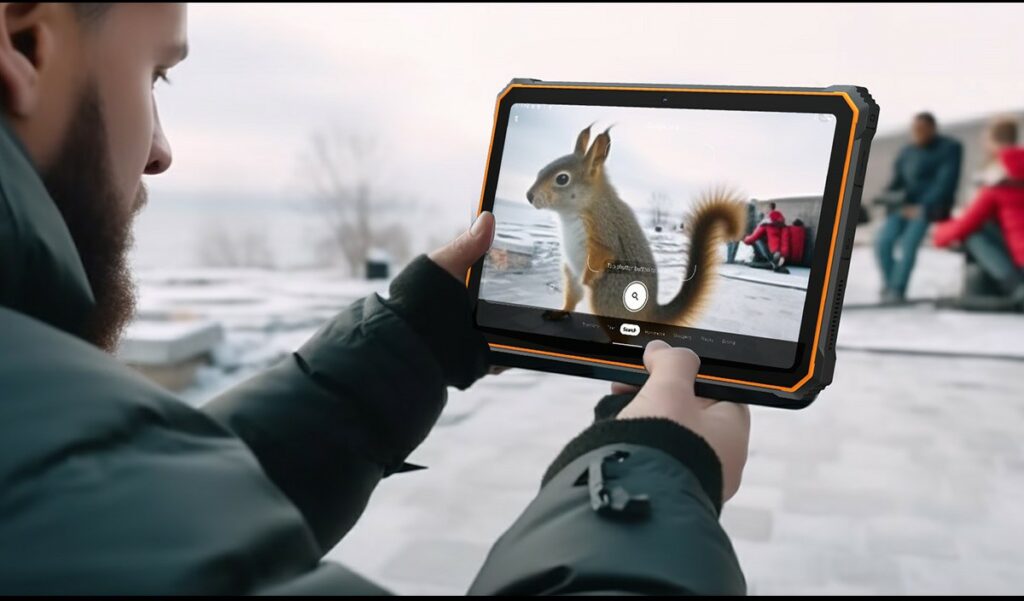 The tablet also has four Harman Kardon speakers, which provide excellent sound quality. The Blackview Active 8 Pro is a great choice for anyone who needs a rugged tablet with a long battery life.
It is also a good option for people who want a tablet with good sound quality. The tablet is available for purchase on AliExpress for $249.99. It will start shipping on July 10.