When it comes to rugged smartphones, Blackview is a brand that comes to mind. The company has a reputation for producing durable and rugged devices that can withstand harsh environments. The BV5300 and BV5300 Pro are two of Blackview's latest offerings that deliver on this promise.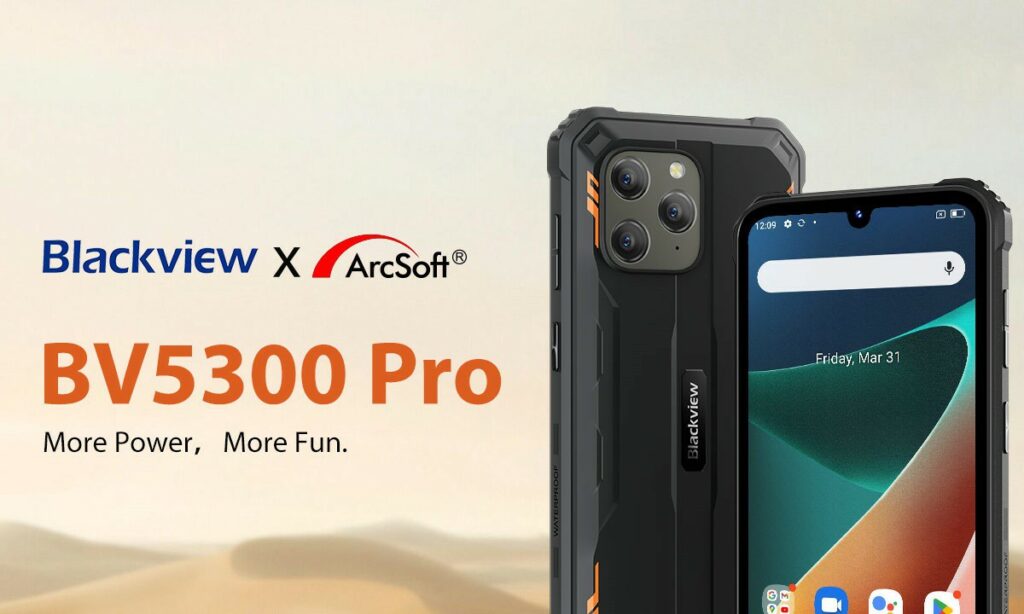 Both devices come with IP68 and IP69K ratings, which means they are dustproof, waterproof, and can withstand high-pressure water jets. The phones are also MIL-STD-810G certified, which indicates that they can handle extreme temperatures, humidity, and shock.
In terms of design, the BV5300 and BV5300 Pro feature a rugged and durable build that can withstand rough handling. The phones have reinforced corners and a rubberized exterior that provides a secure grip. The two phones are available in black, orange, and green colors.
Under the hood, the BV5300 and BV5300 Pro are powered by a MediaTek Helio processor. The BV5300 comes with a Helio A22 quad-core processor, while the BV5300 Pro has a Helio P35 octa-core processor.
Both devices come with 4GB of RAM and up to 64GB of internal storage. The duos also features up to 3GB of expandable RAM and up to 512GB of expandable storage.
The BV5300 and BV5300 Pro also feature a 6.1-inch HD+ display with a resolution of 720 x 1560 pixels. The phones have a 13MP rear camera that captures clear and sharp photos. The BV5300 Pro also features an 8MP front camera for selfies.
Both devices run on DokeOS 3.1, which is based on Android 12. The BV5300 Pro, however, comes with a more advanced operating system than the BV5300.
The phones also feature a 6580mAh battery, which provides long-lasting battery life. The BV5300 and BV5300 Pro also come with GPS, GLONASS, BEIDOU, and Galileo navigation systems for accurate location tracking.
Other notable features of the BV5300 and BV5300 Pro include dual SIM card slots, a card slot for expandable storage, and Glove Mode, which allows users to operate the phone even while wearing gloves.