Both the 4G and 5G variants of OPPO's Reno8 T will launch in Nigeria on March 15th
OPPO Mobile Nigeria has ticked the 15th of March as the launch date for its new smartphones in Nigeria. OPPO will be announcing two smartphones on that date, and both will come from the Reno series; the Reno8 T 4G and the Reno8 T 5G to be specific.
Both the Reno8 T 4G and the Reno8 T 5G have been around since the 1st of February. The 5G model will be based on the Snapdragon 695 octa-core CPU, while the 4G variant will offer an Helio G99 gaming CPU from MediaTek.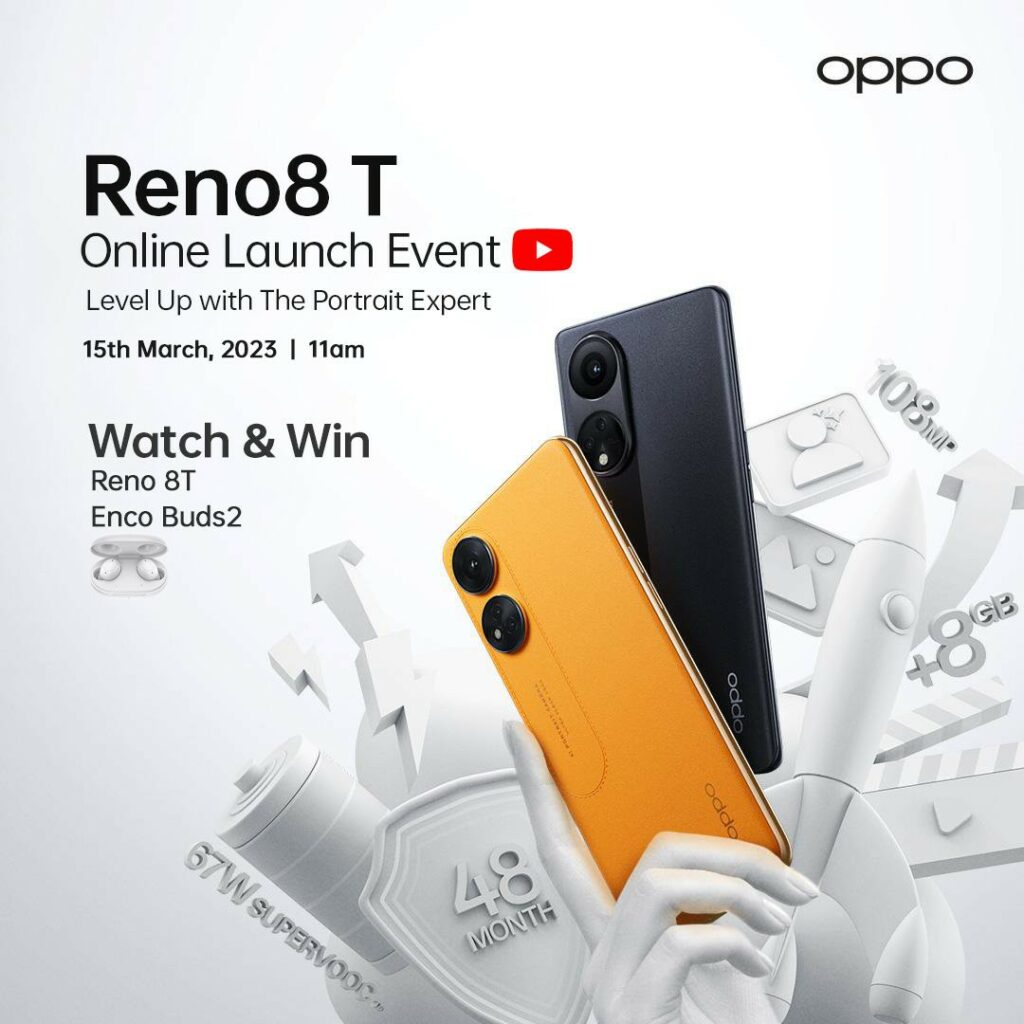 The phones will come with similar camera setups, and users can expect a minimum of 100-megapixel from both phones. Aside from the CPU differences mentioned above, another key area in the Reno8 T 4G differs from its 5G counterpart in the area of display.
The 8T 4G will come in a compact 6.43-inches screen, while the Reno8 T 5G will get a larger 6.7-inches panel. AMOLED panel will be used on both devices, but the 4G model will get 90Hz refresh will it 5G sibling will be given 120Hz refresh. You can read more about the Reno8 T 4G and the Reno8 T 5G HERE and HERE.
Currently, there are a handful of smartphones on sale in Nigeria with similar specifications. How successful OPPO's upcoming Reno8 T 4G and the Reno8 T 5G will be, may largely depend on its pricing strategy.
Xiaomi and its Redmi brand are currently wooing Nigerians with an aggressive pricing strategy. OPPO may find more success if it can follow a similar path. We'll wait to see the path OPPO will take. The launch event will be aired via YouTube on the 15th of March, by 11 am.