Concept Phone 2021; this is not Infinix Zero X
Internet rumor went wild few days ago about an upcoming Infinix smartphone dubbed Zero X, and the features and specs surrounding the phone sound too mouth-watering true to be true. While we can not fully confirm as at this writing that some of the mentioned specs are not true, at least, we do know that the device in the image below is not going to be Infinix Zero X, but a futurist concept Infinix phone 2021, that shows possible specs and tech to expect from future Infinix phones.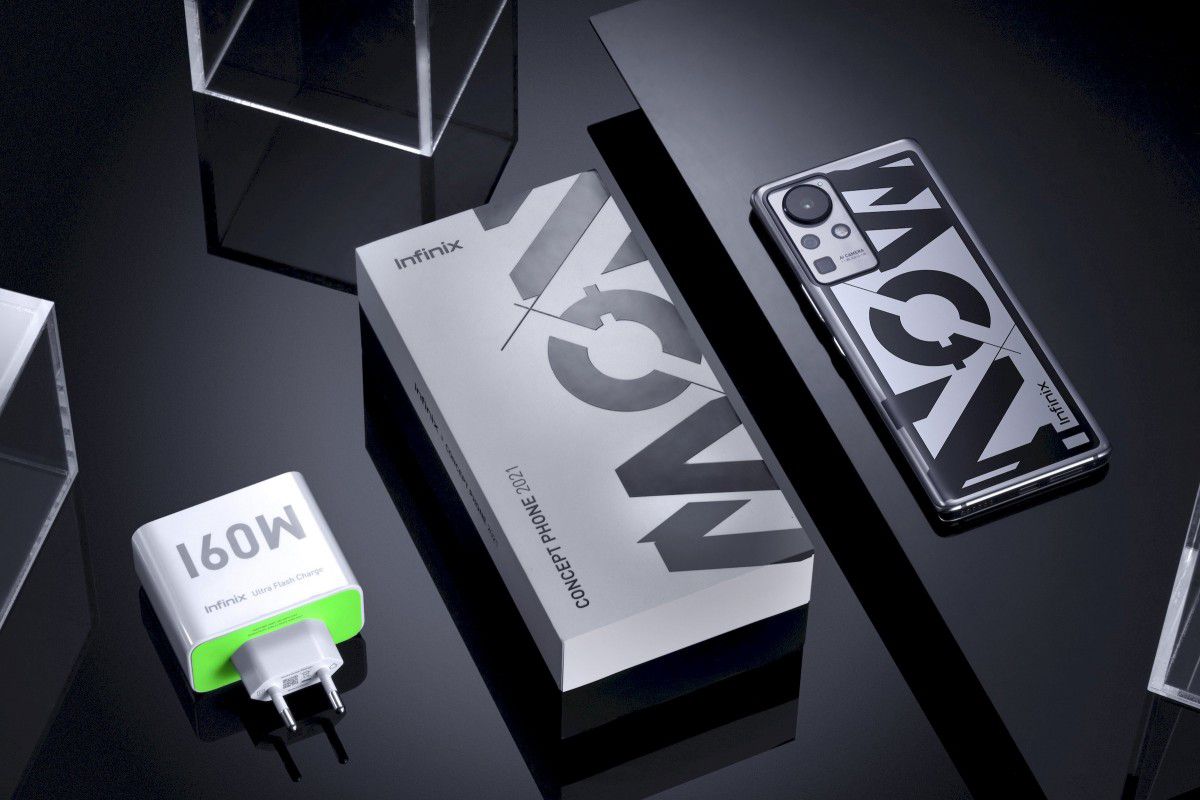 So the image above is not the Infinix Zero X. the real name of the phone is Infinix Concept Phone 2021. Infinix officially revealed the details about this phone yesterday hence, tagging it a concept device while revealing some of it key future. This only points to techs you should expect to see in upcoming Infinix phones and this time, the Zero X inclusive, but not specifically Zero X.
Talking about techs to expect, the elephant in the room is the 160W ultra fast charger, which is able to charge the concept phone from 0 to 100% under 10-minutes. Infinix have also developed a 50W wireless fast charger, but details on how fast this charger can go is not revealed.
Then a super unique design and charging techs that get the rear of the phone glowing when charging, just as shown in the image above (don't expect this on the Zero X).
The Concept phone is powered by Helio G95 CPU from MediaTek, and this CPU should make it to the Zero X considering the fact that it is used on the recent Phantom X.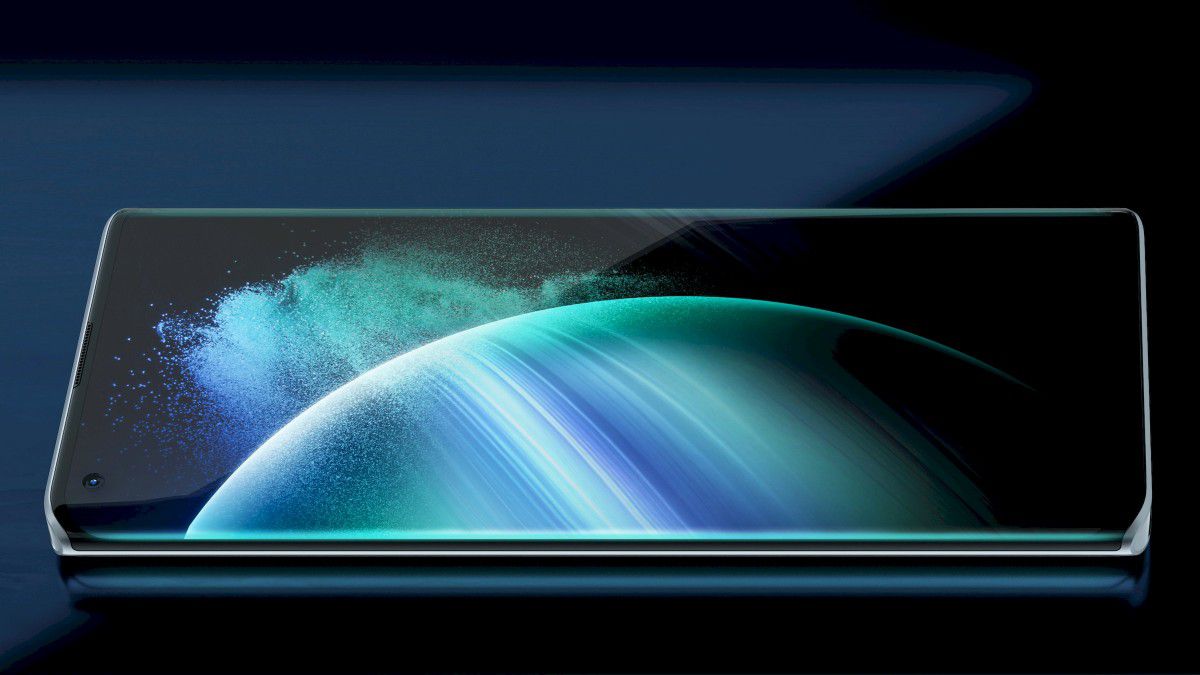 Another center of attraction is the display. The unique aspect of this display is the screen, which has up to 88% curvature on two sides of the phone. A Xiaomi's recent concept smartphone have this similar curvature, but on it four corners, just to tell you how close Infinix is getting to premium phone makers.
In additional to the charging security features discussed in our recent post, the device also pack terrific camera specs. A previous rumor suggested up to 108-megapixel as the main camera, but there was no word on that. However, there is a dedicate 135mm periscope telephoto lens, which is capable of up to 10X optical zoom and 60X digital zoom. This should make it to the next Zero X, since it sibling, the Phantom X has something similar.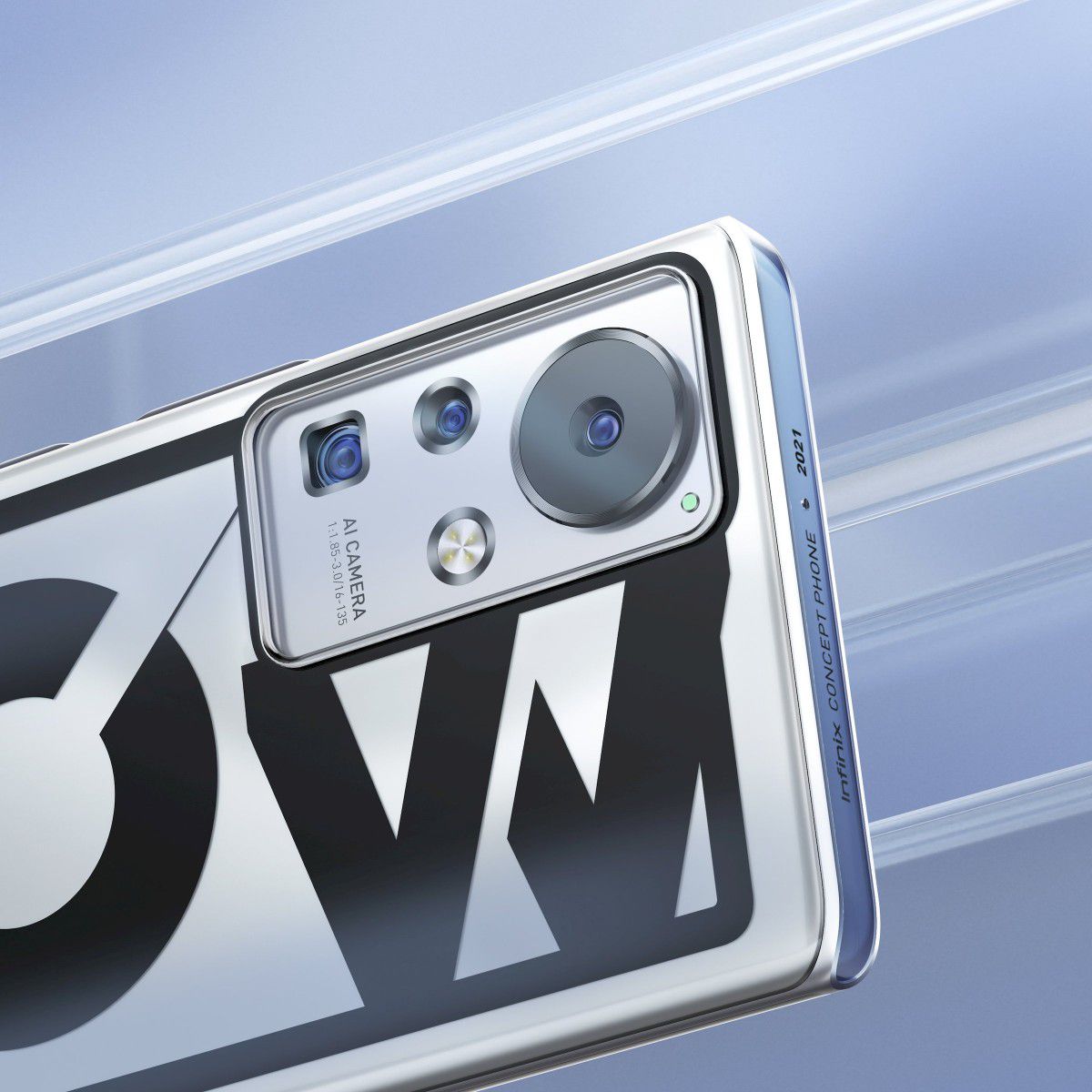 As previously stated, all this specs are futuristic in nature. A singular Infinix phone might not come with all the specs at once, instead, the company could be pushing the techs one after another, which might begin from the Zero X.
Support this publication by following DroidAfrica on Google News