The Galaxy A51 is an impressive smartphone from Samsung. The device was launched towards the close of 2019, along with the Galaxy A71. The A51 has gain increased recognition and love by smartphone shoppers in the mid-range market, and most especially, among lovers of smartphones with unique feel and especially, appealing design, which a major strength of the A51.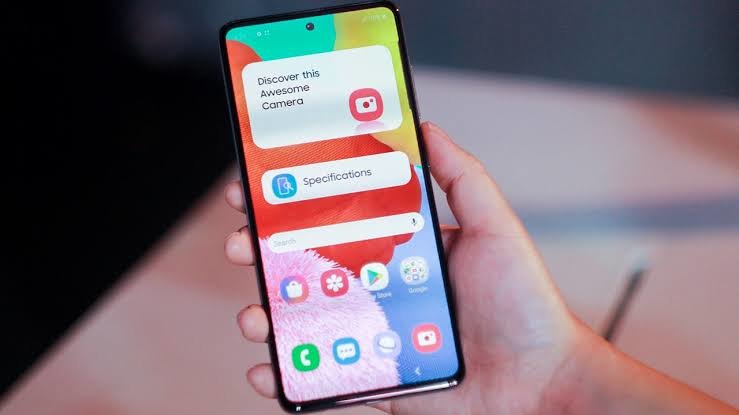 However, the above does not mean that the A51 does not have it flaws. One of them is the absent of 5G network modem. It is no doubt that 5G network is yet to gain much grounds even among the first world economies. But when it does, and even extend to the second, third and even fourth-world economy, Samsung want to be sure it has something to battle competitors. Besides, who say there are no mid-range or even low-end smartphone users in the first-world economies?
Anyways, what looks a Samsung Galaxy A51 5G version might be in the works. How did we know that? Well, because a recent GeekBench listing has shown a new variant of the Galaxy A51, but with a different model number and a more powerful 5G enabled CPU.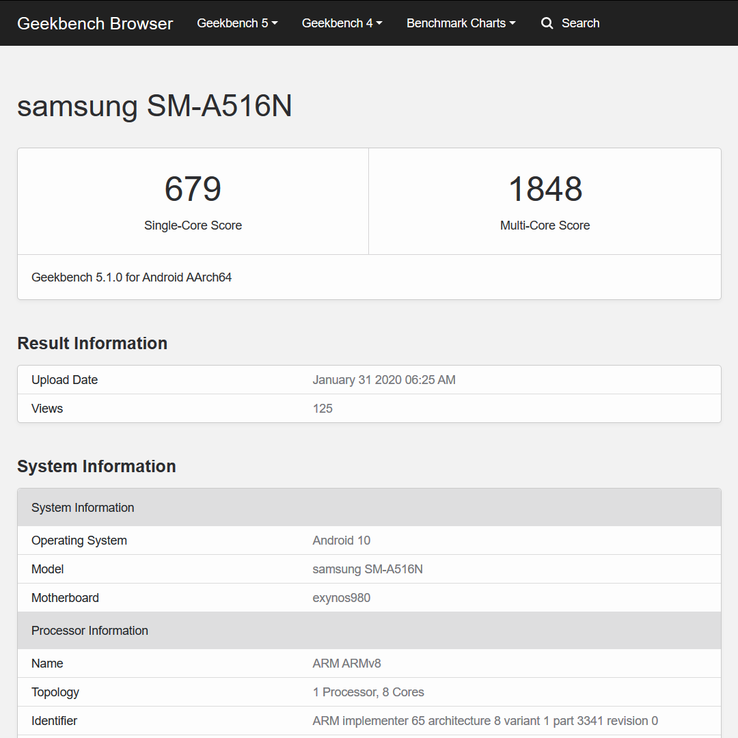 This model number is "samsung SM-A516N", whereas that of the current A51 is SM-A515F. The new comer is powered by the Exynos 980 SoC, a dual-mode 5G chipset which was also Vivo X30 series.
As seen in the image above, the listing suggest the presence of a larger 6GB of RAM and what looks like a supper charged testing score that outperformed the current A51 with good margin.