Infinix Mobility is expected to launch the S5 Pro smartphone this February. But this time, the company is eager to try something new. We had previously seen series of different display notches on many Infinix smartphones, like the iPhone X look-alike notch on the Hot 7-series, or even the dewdrop notch used on the Hot 8 or the cheaper Smart 4.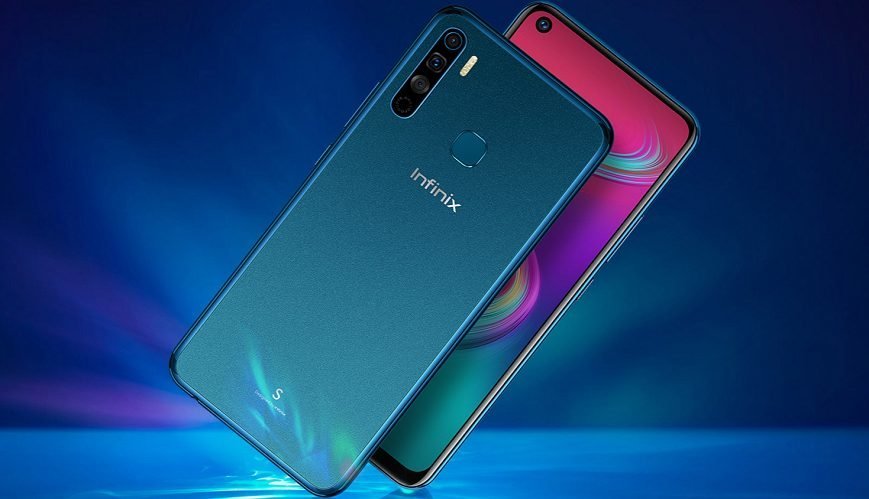 That's not even all yet; we even saw a more mature punch-hole notch on the recent Infinix S5 and the S5 Lite, all of which are trending display techs. Something is missing right? Yeah! a Pop-up selfie kind of display. This display technology utilizes a full screen display, keeping the usual selfie camera in a motorized pop-up, and Infinix Mobility is apparently ready to jump on this display bandwagon.
The advantage is a smartphone screen completely free from notch distractions. This is where the S5 Pro comes in. We have already confirmed the Infinix S5 Pro is in the works, and today, we are showing you early hands-on images of the device.
As seen in the images above, the S5 Pro will come with right handed motorized 32-megapixel pop-up selfie camera. This is totally new and different from what we've seen on any Infinix smart phone to date. By utilizing a pop-up selfie, the S5 Pro will be able to achieve a better and higher screen-to-body ratio as seen in the images above.
Design wise, well, the S5 Pro might not look much different from the standard S5. Except for the use of the above mentioned pop-up screen, and what looks like a larger 48-megapixel main camera at the back.
It also looks like the S5 Pro will be available in two color variants as seen in the image above. Sadly, we still don't have accurate words as to what processor will power this device, but it definitely not Mediatek Helio P22.
Meanwhile, some road-side rumors have suggested Helio P35, quad-rear camera, a 5000mAh battery and Android 9.0 (Pie) out of the box. The device is expected to be announced on or before February 18th.