Barely a week after the announcement of the Phone (1), Nothing have started pushing the first post-factory software updates to early owners of the device. The update itself is a very compact, and small package, but one that contains plenty of changes and bug fixes.
The new OS update is numbered version 1.1.0, and it weighs around 100M (depending on your device). But despite being a relatively small download, the update contains some major changes, added with other bug fixes. Some of these new changes includes;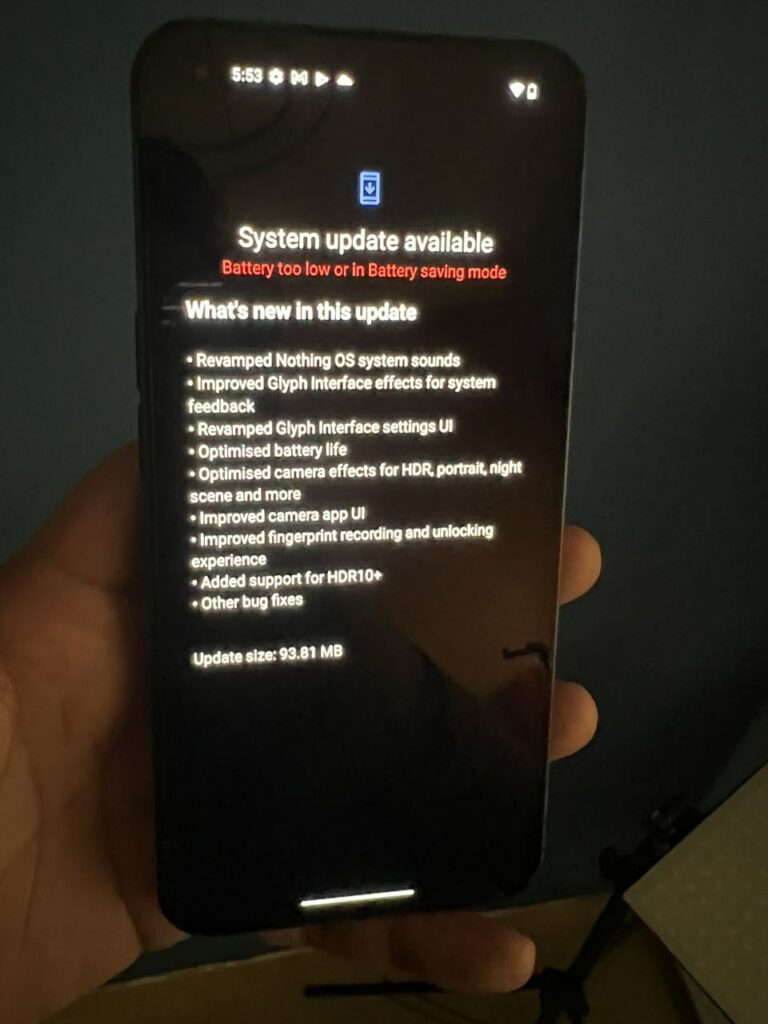 Introduced Connect to Tesla feature
Introduced NFT widget
Revamped Nothing OS system sounds
Improved Glyph Interface effects for system
feedback
Revamped Glyph Interface settings UI
Optimised battery life
Optimised camera effects for HDR, portrait, night
scene and more
Improved Camera app UI
Improved fingerprint recording and unlocking
experience
Added support for HDR10+
Other bug fixes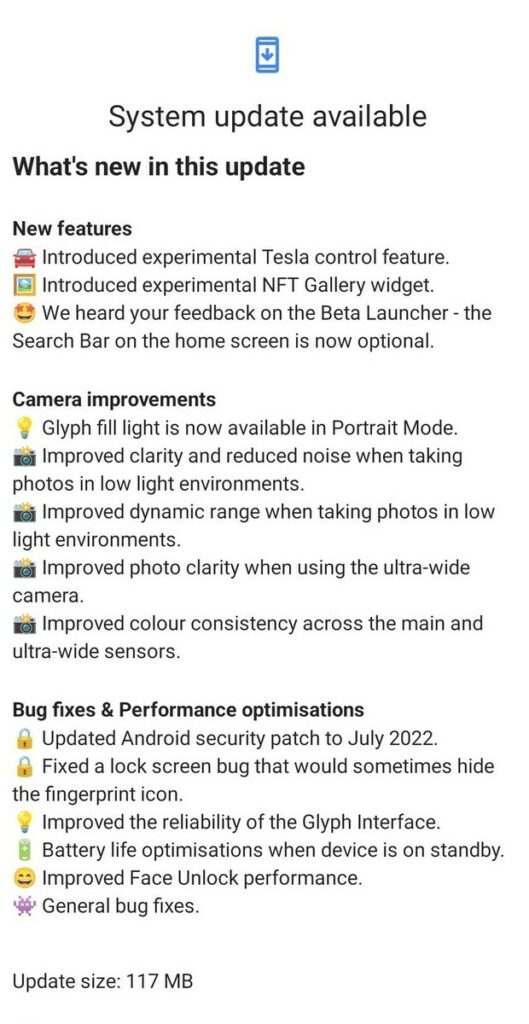 Coming to bug fixes & performance optimizations on the Nothing Phone (1), the new update brings;
Updated Android security patch to July 2022.
Fixed a lock screen bug that would sometimes hide the fingerprint icon.
Improved the reliability of the Glyph Interface.
Battery life optimizations when device is on standby.
Improved Face Unlock performance.
Among other general bug fixes.
Recall that Nothing announced the Phone (1) smartphone back on the 12th of July with a 6.55-inches screen that is housed in a translucent body. The phone boot Google Android 12 OS out of the box, and Nothing had promised to deliver up to three major OS updates for the phone. This means owners can expect up to Google Android 15, excluding bug fixes and security patches.