HiSense has officially announced a fleet of smartphones, including the company's H60 ZOOM model taunted with 1080-megapixel primary camera. Of the announcement, there are three models in the H60-series, joining the existing H60 5G, and two other units in the E60-series, a total of five smartphones.
Infinity H60 ZOOM with 108-megapixel camera?
Beginning from the Infinity H60 ZOOM, we are talking about a smartphone with a 6.78-inches FHD+ display. In fact, most of the internal hardware on this model seem borrowed from the premium H50 of last year. Apart from the display, the CPU comes from Helio G90T, same Chipset in the vanilla H50.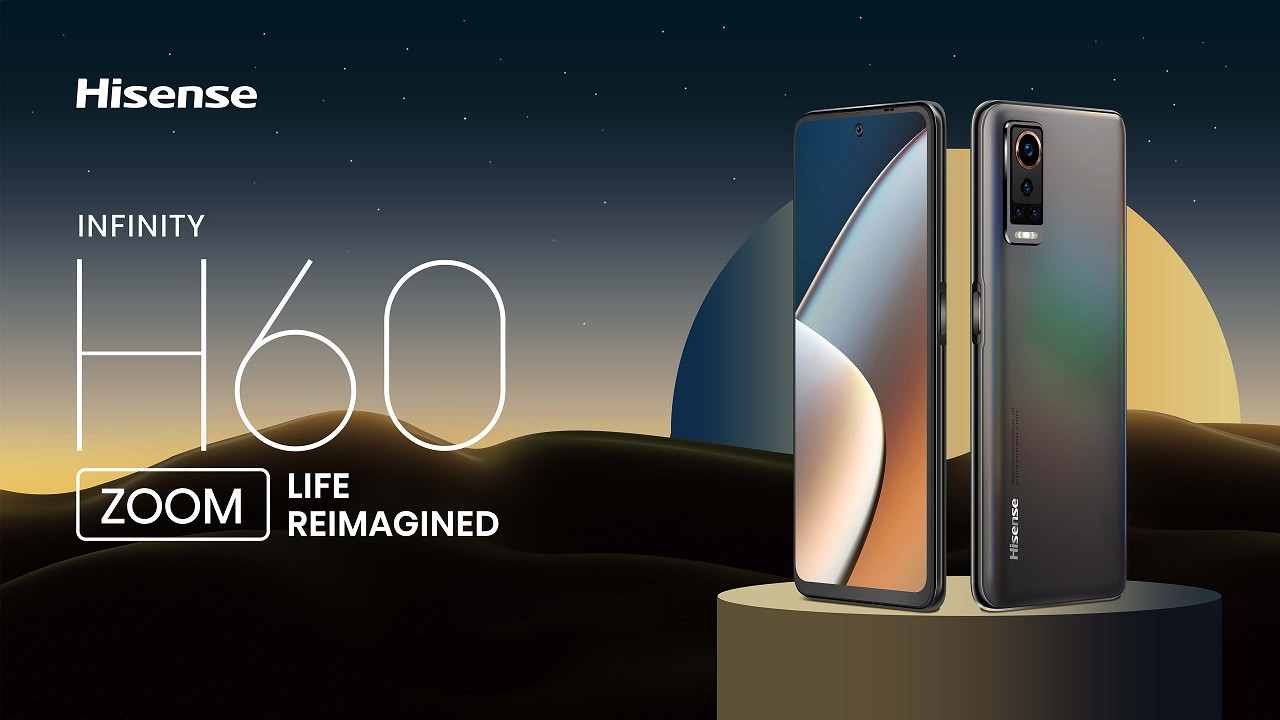 HiSense is taunting the H60 ZOOM as having 108-megapixel main camera, along with three (3) other sensors. For the records, HiSense currently does not have any smartphone with 108-megapixel hardware lens. But the H50S 5G, and the H60 5G with a 48MP and 64MP hardware lenses respectively, can take images with up to 108-megapixel res through software manipulations.
HiSense clearly stated this in the case of the two models mentioned above, but nothing was said about the H60 ZOOM. So the question now is, is the H60 ZOOM really having a 108MP lens, or is it still a mere software computations? Well, full review shall tell us more. The full specs of the Infinity H60 ZOOM, including it 5000mAh battery with 18W charger is contained HERE.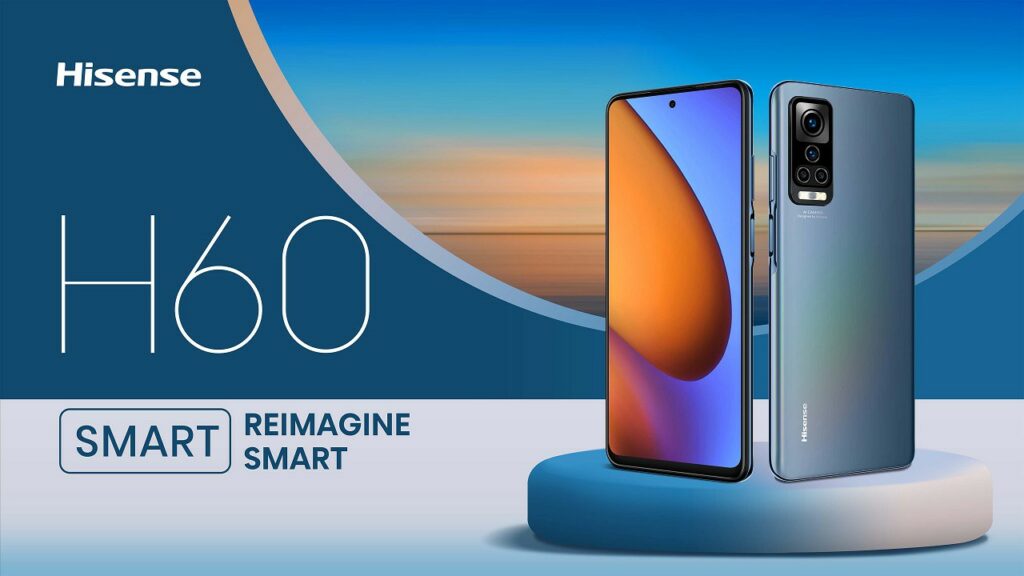 Infinity H60 Lite is now joined with H60 Smart
There were three variations of the H50-series (not H50s), and the basic offer was the H50 Lite. The H60 Lite however, is now joined by a fourth model dubbed H60 Smart. Both of these are given same specs all through, except that a 13-megapixel lens is used on the H60 Lite, while the H60 Smart has 16-megapixel selfie.
Both phones are powered by UNISOC Tiger T610 8-core CPUs with 4GB RAM and 128GB ROM, both sports a tablet-sized 6.95-inches FHD+ screen, and both are powered by a 5,150mAh battery with 15W fast charger. You can read more about the Infinity H60 Lite and the H60 Smart HERE and HERE.
E60 and E60 Lite joins HiSense smartphone portfolio.
The company's E50-series of last year have also got successors; one with same large 6.95-inches screen, which is the E60, and the Lite model having a more compact 6.52-inches screen.
Both models have three camera sensors on the rear, and both are powered by UNISOC SC9863A CPU. RAM option on the Lite version is 2-Gigs, while the H60 has 4GB. The full specs of the E60 and the E60 Lite is available HERE and HERE.