Samsung is reportedly developing four new camera sensors for smartphones, including a 440MP sensor, a 320MP sensor, a new 200MP sensor, and an upgraded 50MP sensor.
The 440MP sensor will be the most advanced of the bunch, and it is rumored to be intended for non-smartphone applications like automotive or industrial sectors. However, it is possible that Samsung could eventually use the sensor in a future smartphone.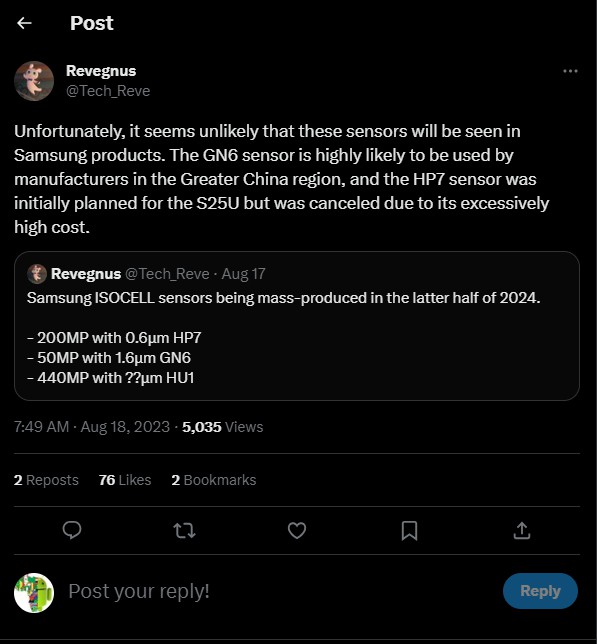 The 320MP sensor is also a high-resolution sensor, and it is rumored to be a potential candidate for the Galaxy S26 Ultra. This sensor is supported by MediaTek's Dimensity 9200 chipset, which suggests that it could be used in a high-end smartphone.
The 200MP HP7 sensor is similar to the sensor used in the Galaxy S23 Ultra (that is the ISOCELL HP2), but it is rumored to have slightly larger pixels for improved image quality. However, it is also noted that this sensor might not be used in a Samsung phone due to its high cost.
The 50MP ISOCELL GN6 sensor is the most affordable of the four sensors, and it is rumored to be Samsung's entry into the one-inch camera market. This sensor is similar to Sony's IMX989 sensor, which is considered to be one of the best camera sensors on the market.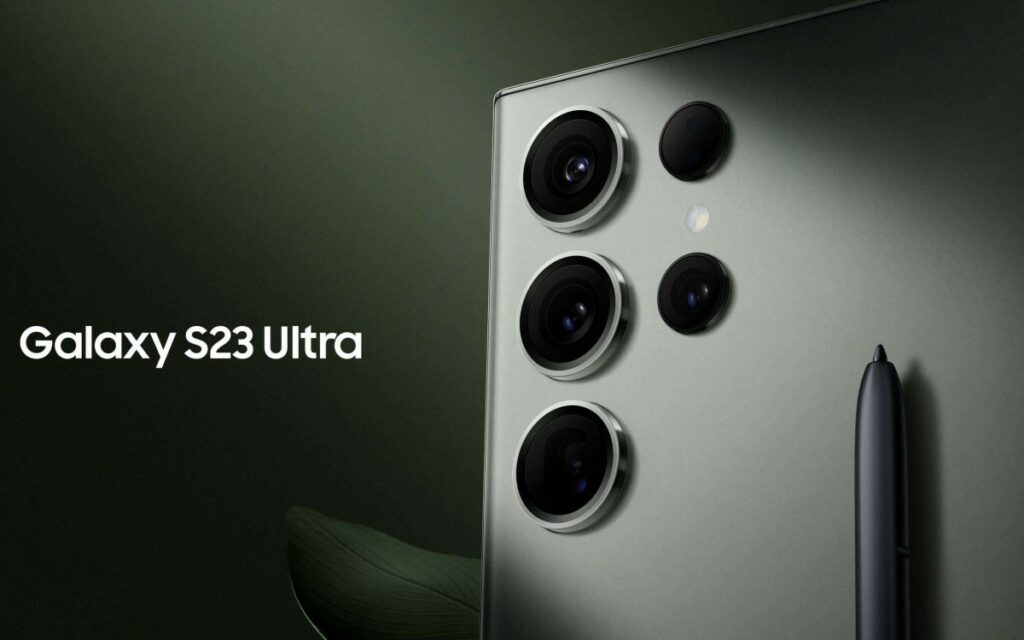 The launch of the ISOCELL GN6 sensor could provide smartphone brands with an alternative to Sony's monopoly on one-inch sensors. This could lead to cost reductions and enhanced innovation in the smartphone camera space.
While Samsung has not yet confirmed the development of these new camera sensors, the rumors suggest that the company is committed to improving the camera capabilities of its smartphones.
In addition to these new camera sensors, there are also rumors that the Galaxy S24 Ultra will feature a minor upgrade over the Galaxy S23 Ultra. This could include improvements to the 10x zoom sensor and the addition of a 50MP telephoto camera.
By the way, the Galaxy S24 series is expected to be released in early 2024, so stay tuned for more information.