The Apple iPhone 15 Plus is the direct successor to the iPhone 14 Plus of last year, and the larger screen option to the standard iPhone 15. The 15 Plus has the same specs and design as the vanilla 15, but it comes in a larger 6.7-inches screen, up from the 6.1-inches display on the 15.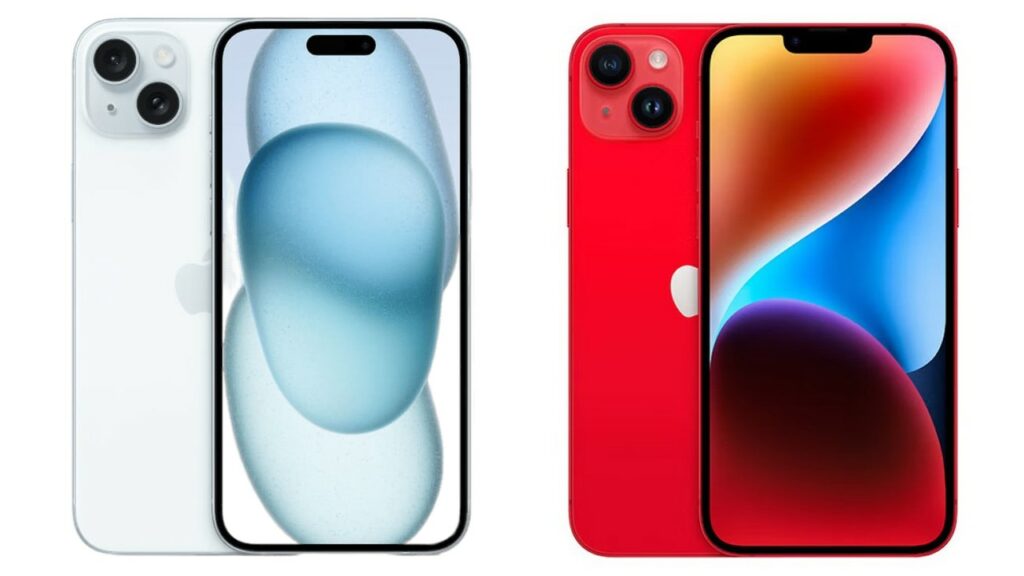 Unlike the iPhone 14 Plus of last year, the new iPhone 15 Plus now comes with Apple's Dynamic Island, and it has a better screen-to-body ratio. Also, the display brighter is now increased to a peak of 2000 nits, instead of the 1200 nits on the vanilla 14 Plus.
In the hardware department, the iPhone 15 Plus is powered by Apple's A16 Bionic and comes with iOS 17 out of the box, instead of the iOS 16 and A15 Bionic on the iPhone 14 Plus of last year. Note that the A15 Bionic is based on a 5nm process, while the A16 Bionic is a 4n CPU, but both SoCs support a 5G network.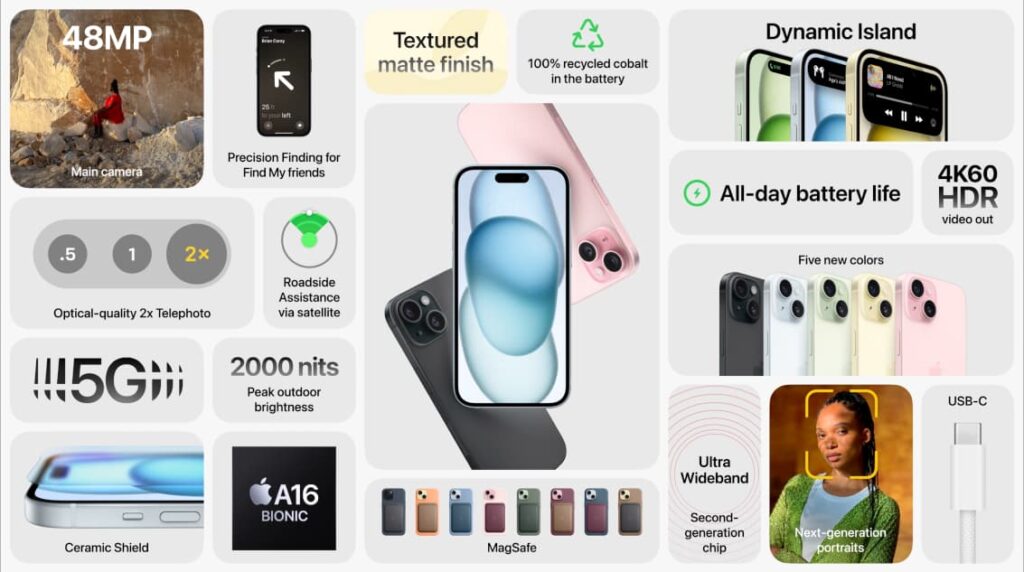 Another interesting change is in the camera department. You are still getting the same dual camera sensors on the rear, just like the 14 Plus. But the primary camera on the Apple iPhone 15 Plus is now 48-megapixel with F/1.6, instead of the 12-megapixel on the predecessor.
Finally, Apple has discontinued its proprietary Lightning USB connector in favor of the standard USB Type-C 2.0 interface, and it supports DisplayPort. Those are the key change between the iPhone 15 Plus, and its old 14 Plus variant. Other key specifications of the model are contained below.