Samsung, the Korean smartphone manufacturer, under the NTT DoCoMo brand has released an entry-level Android smartphone dubbed the Galaxy A23 5G SC-56C (Galaxy A23). This smartphone is made by Samsung, and it has 5G network compatibility.
The Galaxy A23 5G SC-56C is the successor to the Galaxy A22 5G SC-56B model that was released sometime in December, 2021. They both have similar features and specifications. Galaxy A23 5G SC-56C comes with a 5.8-inch HD+ (1560 x 720) display. It is just the right size for those who are used to one-handed operation while using a phone.
The device is equipped with a MediaTek Dimensity 700 MT6833 2.2GHz octa-core processor, and to back this processor comes a 4GB RAM, and a 64GB internal storage. The smartphone is SD-card compatible, so you can extend your storage capacity up to 1TB.
Speaking of the camera configuration, the device has a rear mounted 50-megapixel primary shooter. At the front face, the device shows a 5-megapixel F2.0 camera slot to click some beautified shots and selfies, even video calls too.
To keep the power of the Galaxy A23 5G SC-56C alive, the smartphone packs a 4000mAh battery capacity. With this 4000mAh battery capacity, you can have peace of mind even when traveling. You can use it safely without worrying about the remaining battery power.
The smartphone also comes with stylish easy operation features like, whenever you have trouble with smartphone operation, you can get help with how to use it by connecting with a single button. Furthermore, just as we mentioned, it is newly compatible with fingerprint authentication and e-SIM features.
The Galaxy A23 5G SC-56C has a side mounted biometric sensor which supports fingerprint authentication and face authentication. There is waterproof and dustproof support, and is has a USB Type-C port for charging and other external connections. The device is offered in red, white, and black colors.
Galaxy A23 5G SC-56C key features
Dimensions; weight: 150.0 x 71.0 x 8.9mm; 168 grams
Display (Main): 5.8 inch HD+ 1560 x 720 19.5:9, TFT
CPU: MediaTek Dimensity 700 MT6833 2.2GHz octa-core
RAM and Storage: 4GB RAM and 64GB (microSD expandable up to 1TB)
OS: Android 12
Camera: 50MP main camera
Front camera: 5MP selfie shooter
Connectivity: Dual SIM (nanoSIM/eSIM), VoLTE, Osaifu-Keitai (FeliCa/NFC) , 5G compatible Downlink maximum 2.1 Gbps, Bluetooth, Wi-Fi
Color: Red, white, black
Other Features: Fingerprint authentication sensor (side), Face authentication, Waterproof (IPX5/IPX8) Dustproof (IP6X ), FM radio, Earphone terminal, USB Type-C
Battery: 3500mAh (30W for fast charging)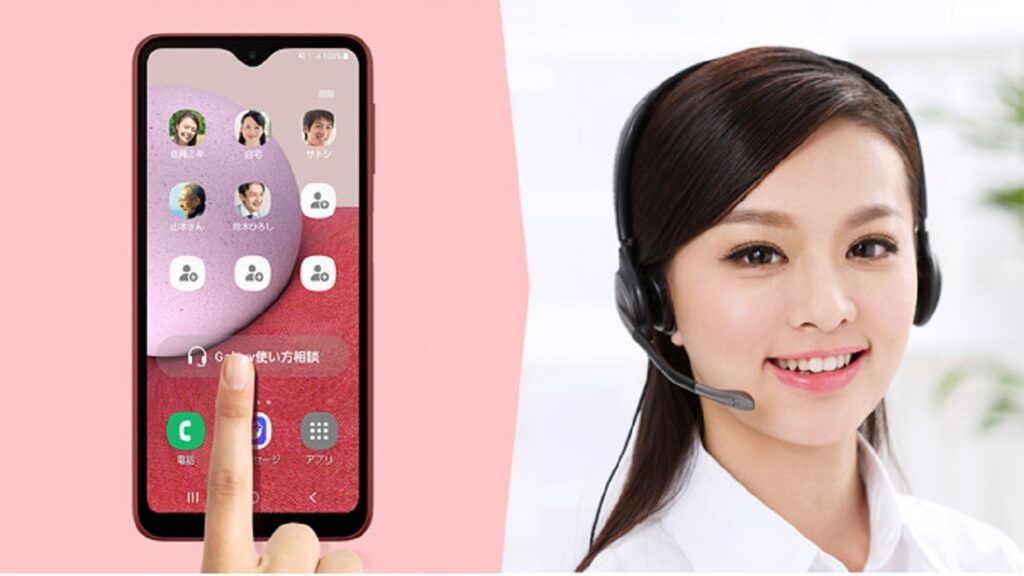 Galaxy A23 5G SC-56C availability and pricing
The Galaxy A23 5G SC-56C device is offered in red, white, and black colors. According to the news, the device is scheduled to be released late October, 2022. Speaking of the price, it is yet undecided at the time of filing this news, but we're sure it wouldn't break your pockets when it is finally announced.