Realme is gearing up to launch the global version of its Realme 11 4G smartphone, and it's looking to be a significant departure from the Chinese version.
The most notable difference is the design. The global version of the Realme 11 4G has a completely different look, with a flat-screen and a more angular design that's reminiscent of some Vivo X90 models, especially from its rear view. Are you seeing the camera module?
Under the hood, the global version of the Realme 11 4G will be a mixture of upgrades and downgrades, sort of. On one hand, it will be powered by the MediaTek Helio G99 chipset, which has more raw power than the Dimensity 6020 chipset found in the Chinese version.
On the other hand, well, Helio G99 is a 4G-only Chipset, and does not have the 5G-network support of the Dimensity 6020 SoC.
Back to it upgrades, the global version will also sport a 100MP main camera, which is a big jump up from the 64MP camera on the Chinese version. Note that 100-megapixel main camera was used on the Chinese Realme 11 Pro, while the Pro+ came with 200-megapixels.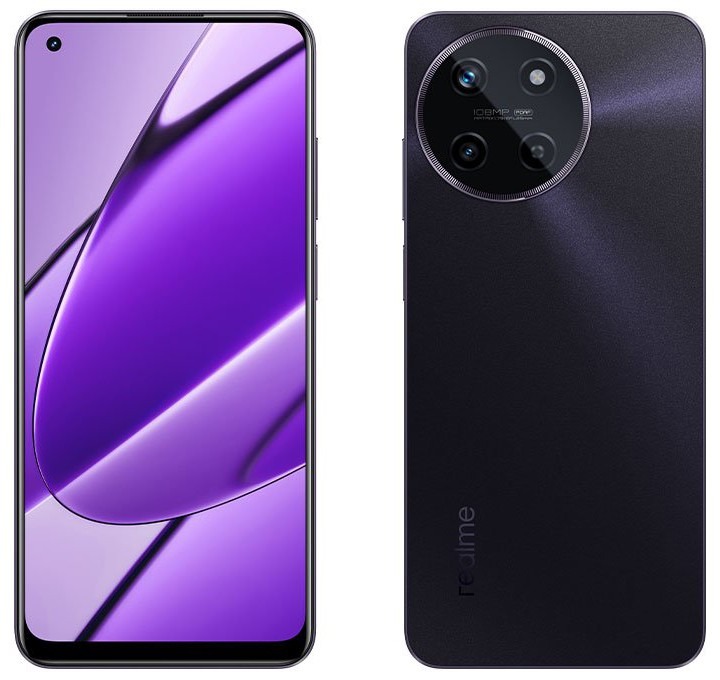 Other notable differences between the Global and Chinese versions of the realme 11 will include a faster charging speed (67W vs. 33W) and a higher-resolution front-facing camera (16MP vs. 8MP).
The 6.4-inch Super AMOLED flat screen is covered by a Corning Gorilla Glass 5 on both versions, and the battery is the same 5000mAh, save for the faster charging speed on the global version. The Realme 11 4G Global version is expected to be announced before the end of July.