Google has announced the official release of the latest version of OS, Android 13 (Android Thirteen) today. The latest version of the Android OS, Android 13, allows you to customize your smartphone or other devices to your taste.
This latest Android 13 helps your devices feel unique to you exactly how you want it, and it's on your terms. It comes well packed with new features for your smartphones and other devices.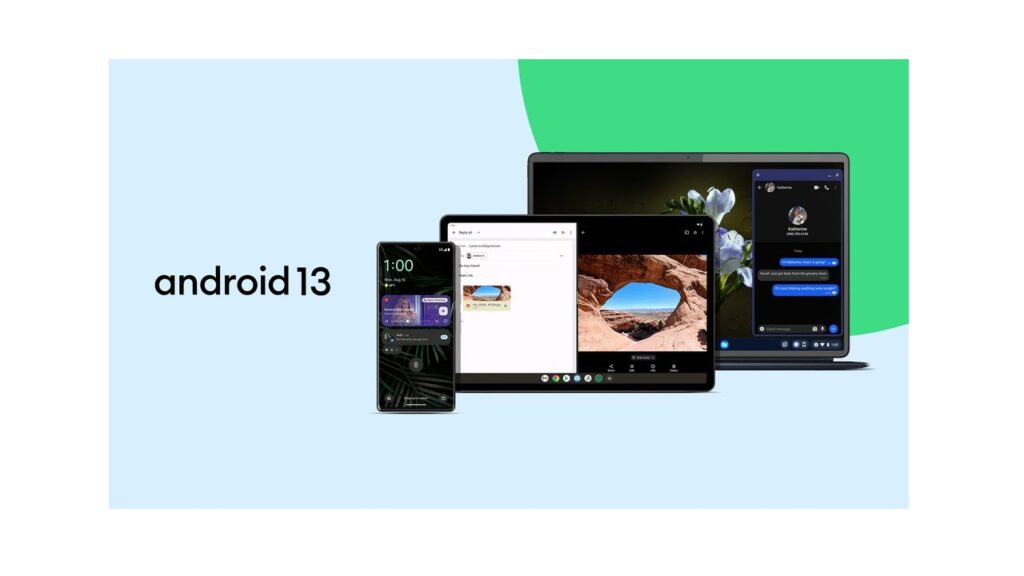 Here are our top 13 out of the many reasons to love the Android 13 OS
Android 13 updates media controls to give you a better look and feel when you are listening to music, and more. Like, when playing music, the media player shows the album artwork and the play bar moves as the song progresses.
No more sharing your entire media library with a specific app. Android 13 lets you select only the specific photos and videos you need to access.
Android 13 allows you to further customize Bedtime mode with wallpaper dimming and dark theme to go to bed and being able to get back to sleep if you wake up and check your phone in the middle of the night.
With Android 13, you can manage your notifications and receive only the notifications you need. In order for a downloaded app to display notifications, it must first ask the user for permission to do so. Notifications are no longer turned on by default like they used to be.
Feel like you're in the middle of the action with Spatial Audio. On supported headphones that enable head tracking, Spatial Audio shifts the source of the sound to adapt with how you turn your head, giving you a more immersive listening experience on your Android phone or tablet.
Android 13 prevents unwanted access to the clipboard. As you copy information such as your email address, phone number, or login credentials, Android automatically clears your clipboard history in a short amount of time.
In response to requests from many Android users who speak multiple languages, They have added a long-awaited feature. This makes it possible to set different languages ​​for each app without changing the language of the entire smartphone.
Android 13 comes with an evolved look and style based on Material You. Non-Google apps can also be customized to match the theme and colors of your phone's wallpaper, giving your home screen a more cohesive and personalized look.
Android 13 makes multitasking on your tablet even more convenient. See all your apps at a glance with the redesigned tablet taskbar, and easily drag and drop apps in your library into split-screen mode.
Android 13 adopts Bluetooth Low Energy (LE) Audio, a new Bluetooth audio standard that results in lower latency than classic audio. With Bluetooth Low Energy ( LE) Audio, you can also enjoy enhanced audio quality and broadcast audio to multiple devices at the same time.
Android tablets can register palm and stylus pen as separate touches. This helps reduce erroneous input caused by placing your hand on the screen when writing or drawing on the tablet.
Multitasking on your tablet is even easier with Android 13. With the newly updated taskbar on tablets, you can see all your apps at a glance and easily drag and drop any app in your library into split-screen mode.
No more interrupting your work to reply to a chat on your smartphone while you're on your laptop. You can now send and receive messages on your Chromebook using the Messages app.
Android 13 brings HDR video support, an updated media output switcher, a Braille display for Talk-Back, etc. Android 13 is rolling out to the Google Pixel series starting today. Other devices such as Samsung Galaxy, OPPO, Sharp, Sony and Xiaomi will be rolled out over the first half of next year.