Are you eagerly anticipating the Google event that's just around the corner? One of the key players at the event is expected to be the Pixel 7A, the latest iteration of Google's affordable smartphone.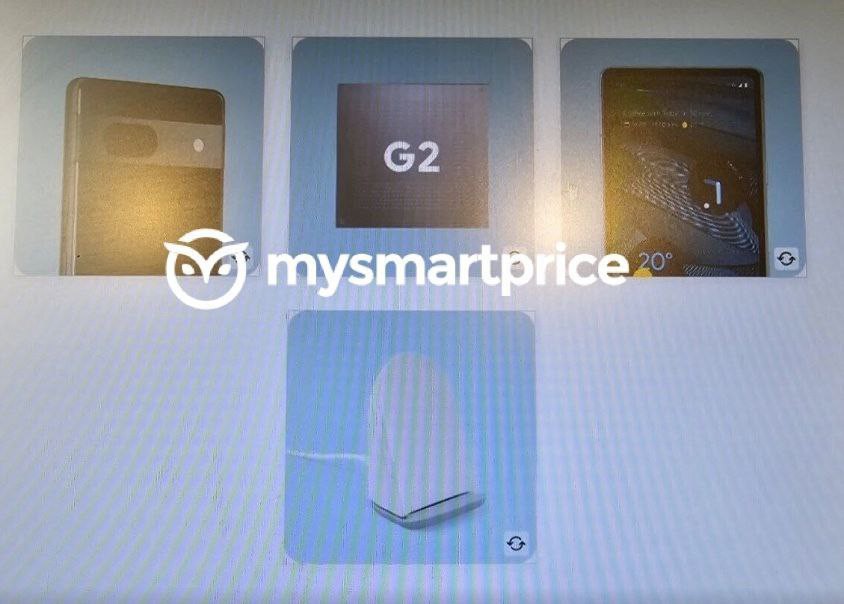 The rumor mill has been churning out details about the device for weeks, and now spy shots of advertising posters have emerged that seem to confirm some of those rumors.
According to the leaked posters, the Pixel 7A will be the first phone in the A-series to feature wireless charging. This is an exciting development that could be a major draw for users who prefer the convenience and flexibility of charging their devices without cables.
Moreover, one of the posters shows a branded docking station, which could mean that Google is investing in accessories to complement its phones.

While these rumors should be taken with a grain of salt until officially confirmed by Google, the prospect of wireless charging and a docking station is certainly tantalizing.
If these features do indeed make an appearance in the Pixel 7A, it would mark a significant improvement over its predecessor, the Pixel 6A. Despite its budget status, the Pixel 7A will boast Google's flagship Tensor G2 chipset and finally move away from a 60Hz screen in favor of a new 90Hz panel.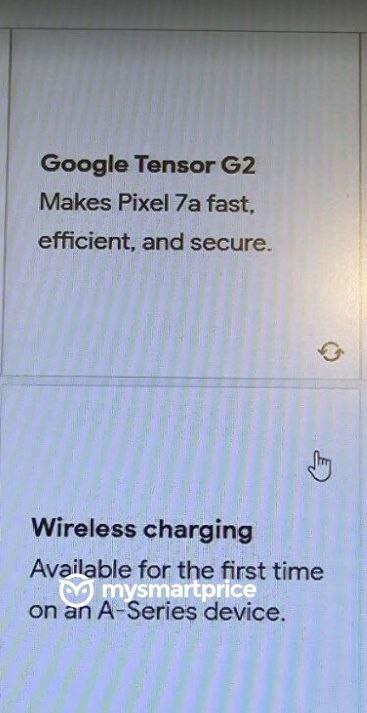 The 64-megapixel main camera, which replaced the 12-megapixel module on the previous generation, completes the selection of innovations. Recall that the full announcement of the Pixel 7A is expected on May 10 at the Google I/O 2023 conference.
We'll have to wait and see if the Pixel 7A lives up to the hype and delivers the goods. In the meantime, keep an eye out for more leaks and rumors as we countdown to the big event.
Source: Mysmartprice