GTel of Zimbabwe have just updated their Infinity lineup with a new model dubbed Infinity TEN. The phone is the direct successor to the Infinity 9 of last year, and undoubtedly the most beautiful smartphone from the company so far. Also, the TEN is also the company's first smartphone to cross 6.5-inches screen, and also the first to utilize a dot notch display.
But like the heading of the news rightly said, the full specs of this device are still in the wild. However, we have some of it key and basic specs and features, but not in detailed form. For example, we know the GTel Infinity TEN comes in a 6.7-inches screen, which is obviously an IPS panel with a dot-notch in the middle, but we don't know if the display res is 720p or 1080p.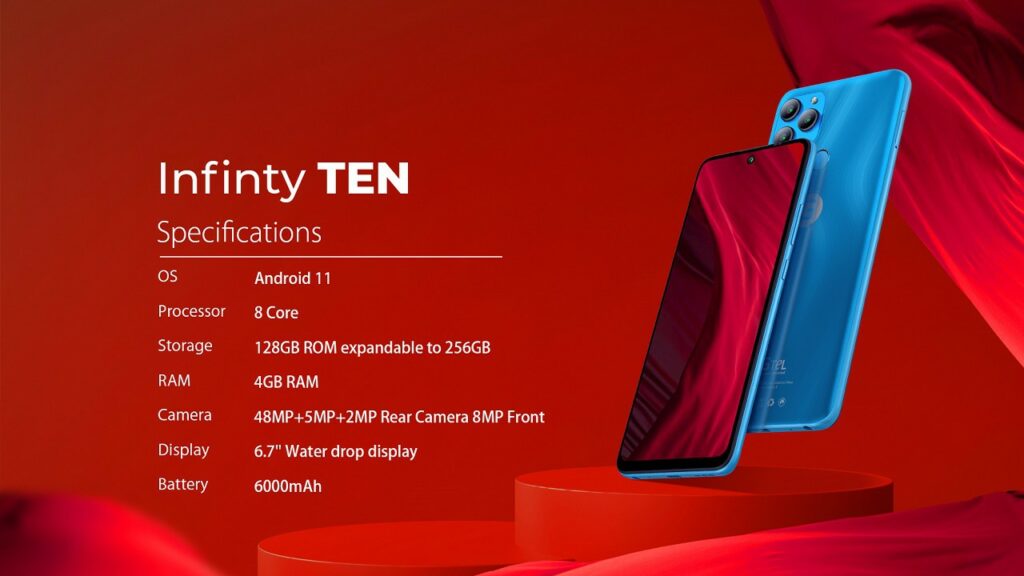 Also, GTel said the Infinity 10 is powered by an 8-core CPU (tentatively MediaTeks'), but we don't know what is the model; either a Helio G or Helio P-series.
Few specs where obviously revealed though. For example, the phone is available in a single 4GB RAM with 128-Gigs of built-in storage, expandable up to 256GB via external SD-card.
Also, the phone has three camera sensor on the rear, and these comprises of 48-megapixel main lens, 5-megapixel (ultrawide?) lens, and a third 2-megapixel (macro?) snapper. There is also an LED flash on the rear, while the selfie shooter is a single 8-megapixel.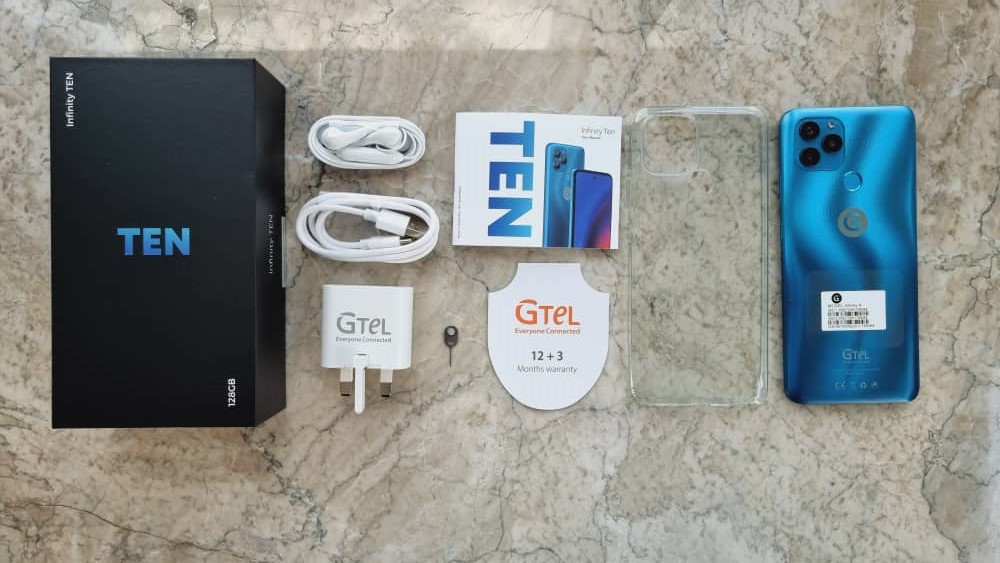 Most interestingly, the GTel Infinity TEN is powered by a fairly large 6000mAh battery, and run Google Android 11 OS out of the box. The phone is already selling across certified stores in Zimbabwe at an introductory price of $230.
After a careful look into our databased, the only two smartphone to likened to this Infinity TEN is Gionee's M15 or BLU G91s. So if you wish to see our speculated full specs of GTel's Infinity TEN based on these guess, then click HERE. The database will be update when we able to get full specs sheet from the GTel of Zim.