Hot 12, 12i, 12 Play and Play NFC are the four smartphones that Infinix refers to as the HOT 12-series. Of these four, the 12i has been selling in Nigeria, Kenya, Tanzania and some other African countries since the beginning of the month of April. But starting from tomorrow, the vanilla HOT 12 with Helio G85 CPU will officially arrive in Nigeria, with Kenya probably getting the Play version.
Currently, these are the key specs summary of the HOT 12-series.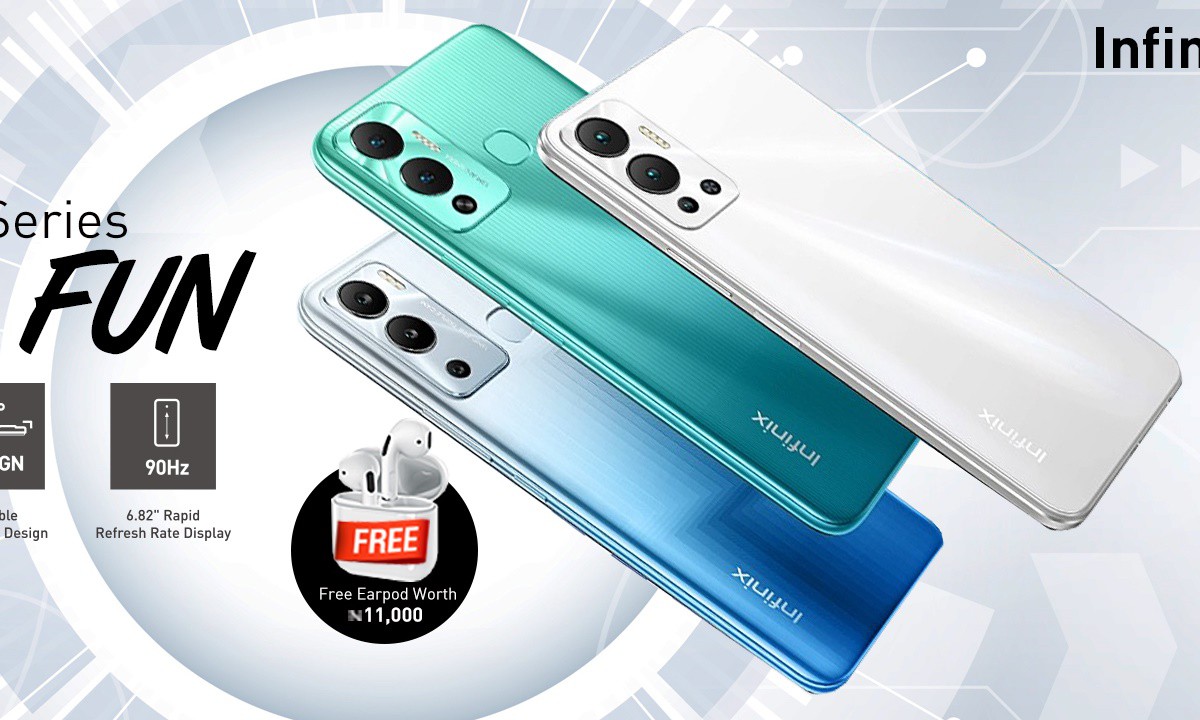 The vanilla HOT 12:
This has a 6.82-inches screen with 720p display panel. The screen also support 90Hz refresh and there is a dot-notch in the middle. Processing power on standard HOT 12 comes from MediaTek Helio G85, while the battery power is capped at 5000mAh, with 18W fast charging support.
The HOT 12 Play
Next is the HOT 12 Play. It has same design and display as the main model, but the CPU is switched to Helio G35, and there is no official confirmation yet, either the display support 90Hz refresh or not.
3. HOT 12 Play NFC
Then, there is the Hot 12 Play NFC model. Appearance of this unit is the same as the one above, but the CPU seems changed from Helio G35 to Tiger T610, and the screen seem to have 90Hz refresh, just like the main model. The two Play models are given a larger 6000mAh battery, but with 10W charger.
4. HOT 12i
The 12i is obviously the smaller model of the series. This one has a 6.6-inches screen with a dewdrop notch on the head. Most importantly, the CPU is a quad-core Helio A22 from MediaTek. The battery on here is 5000mAh as well, but it is given USB 2.0 charging interface, while the other three has USB Type C.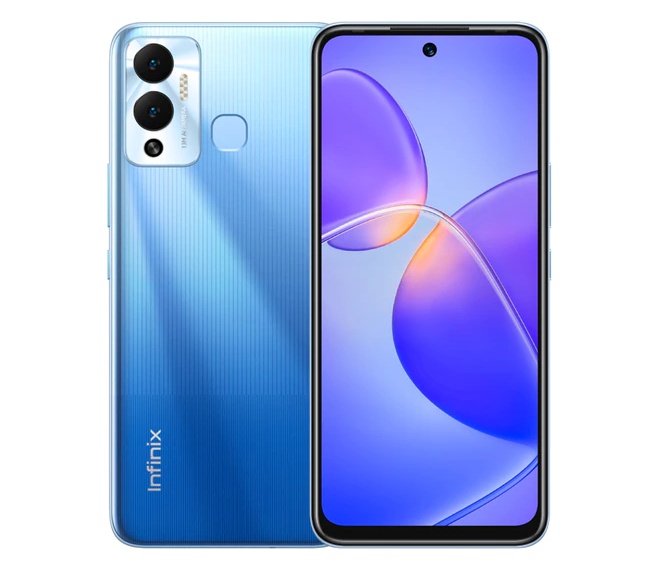 Camera setup for all models:
The camera setups on all four, are almost identical. A 13-megapixel primary rear shooter and an 8-megapixel selfie lens is used on all four. Although, the main HOT 12 and HOT 12i has three rear sensors, while the HOT 12 Play models are fitted with dual sensors.
Pricing of the Hot 12-series in Nigeria
The standard HOT 12 and HOT 12 Play are already on sales globally via Aliexpress, discounted at $154 and $129 US Dollar respectively. In Nigeria however, the Hot 12i, 12 Play and the standard Hot 12 will cost N61,800, N77,100 and N93,200 respectively.