Hotwav, a smartphone manufacturer, has recently announced two intriguing armored smartphones: the Hotwav Cyber X and the Hotwav Cyber X Pro. These devices boast additional screens, ample memory, and an impressive battery capacity.
The Hotwav Cyber X Pro takes the lead with superior features compared to its sibling. It offers enhanced firmware, an improved main camera, and more RAM. However, both smartphones share many similarities in terms of specifications.
Let's start with the memory capacity, which is quite remarkable considering these are affordable Chinese smartphones. The Cyber X Pro offers a massive 12GB of RAM paired with 256GB of internal storage, while the younger Cyber X model provides 8GB of RAM and the same 256GB of storage. Additionally, both devices support memory card expansion, although the tray is hybrid in nature.
In terms of performance, these smartphones utilize the well-known MediaTek Helio G99 chipset. Users can expect a decent AnTuTu9 score of around 350,000 points, which ensures smooth operation and efficient multitasking.
Both the Cyber X and Cyber X Pro feature two screens. The primary display is a large 6.78-inch IPS panel with a resolution of 1080×2460 pixels, offering a pixel density of 396ppi.
It also boasts a slightly increased refresh rate of up to 90Hz, resulting in smoother visuals. The second screen, located on the back of the device, measures 0.96 inches. This secondary display can be utilized to showcase information such as the time, incoming calls, and other notifications.
One of the standout features of these smartphones is their exceptional battery life. With a massive 10,200 mAh battery capacity, they offer approximately twice the endurance of most modern devices. Furthermore, the charging capabilities are impressive, supporting 33-watt fast charging.
Moving on to the cameras, the Cyber X Pro takes the lead once again with a notable 108-megapixel Samsung ISOCELL HM2 sensor. This sensor, which is relatively large at 1.52 inches, is commonly used by various smartphone manufacturers, including Xiaomi, in their mid-range devices.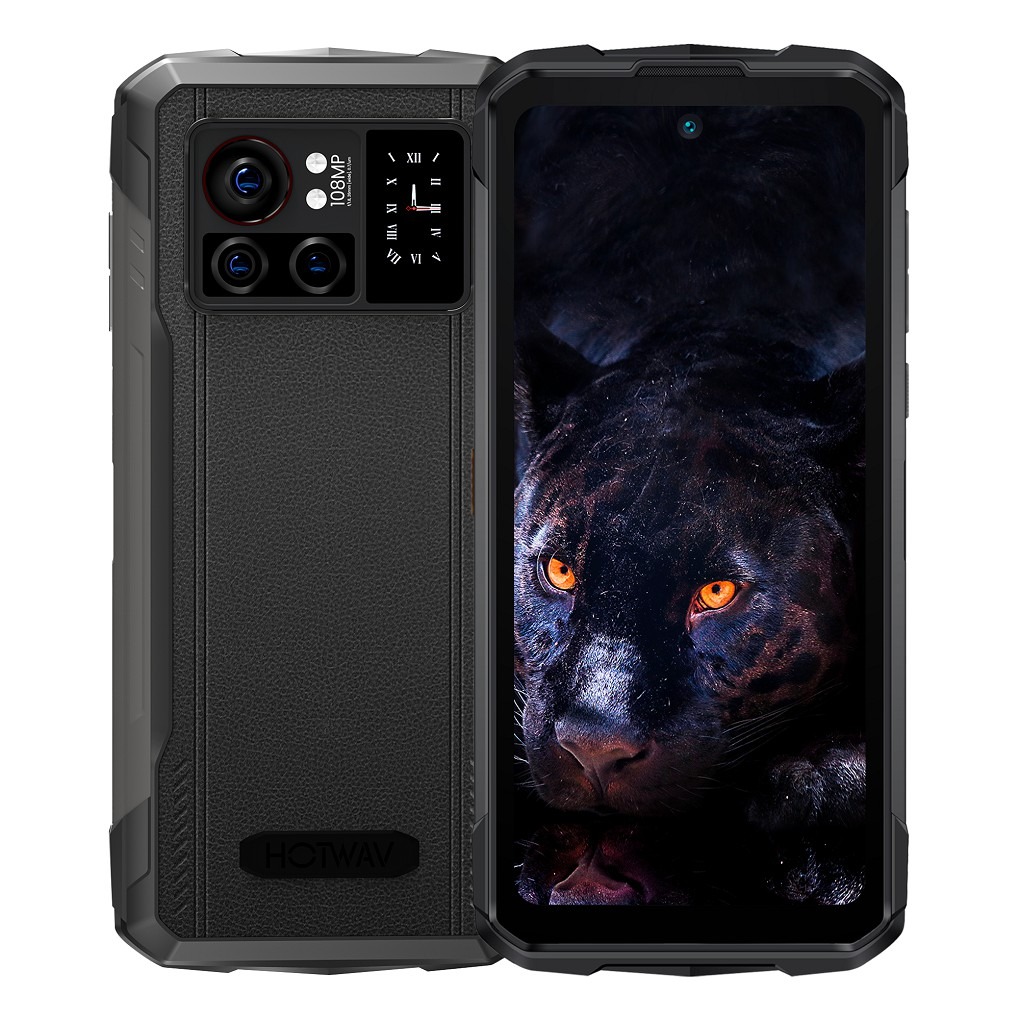 On the other hand, the Cyber X model is equipped with a simpler 64-megapixel Sony IMX686 sensor from 2019, which measures 1/1.72 inches. As for the auxiliary cameras, they are relatively modest, with an 8-megapixel + 0.3-megapixel configuration on the rear and a 16-megapixel front-facing camera.
Both smartphones offer standard features such as NFC modules, side-mounted fingerprint scanners, USB Type-C ports, and dual-band Wi-Fi.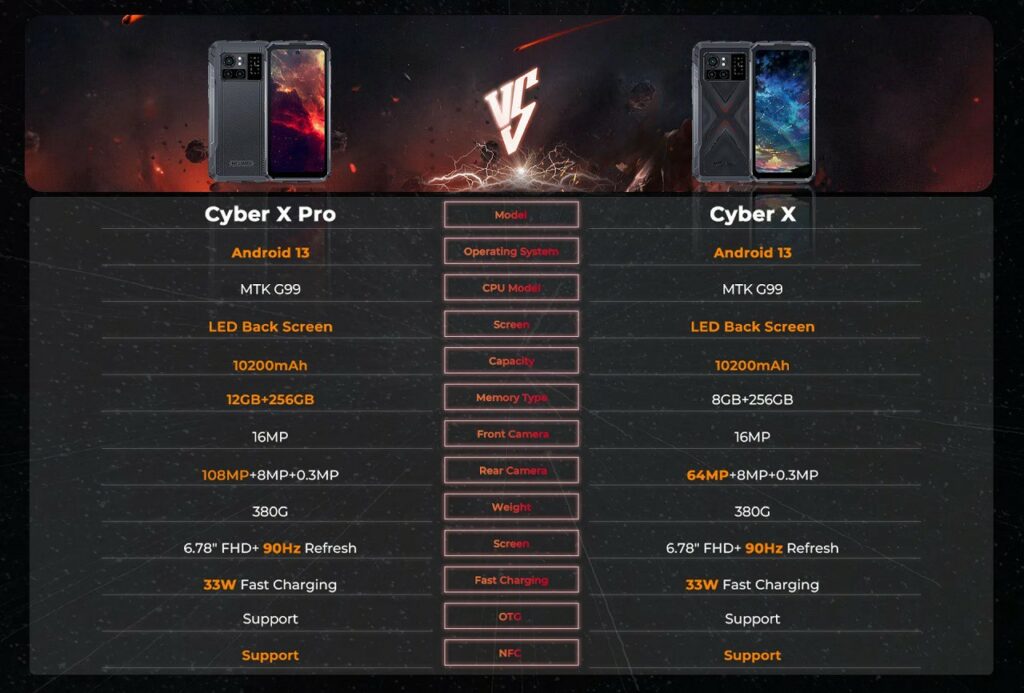 In terms of protection, the Hotwav Cyber X and Cyber X Pro adhere to industry standards. They are expected to offer IP68 and IP68K ratings, ensuring complete water resistance, as well as MIL-STD-810G certification, which guarantees a certain level of shock resistance.
The sales of these smartphones are set to commence on June 12, and further information about their pricing will be revealed at that time. Considering their impressive specifications, it is expected that they will be reasonably priced.