How to securely store your web design data with Cybersecurity solutions
The age of digital marketing and eCommerce is here. Businesses have wisely adopted this method of selling their products and services, especially in light of the recent pandemic. However, many factors, such as marketing strategy, unique selling propositions, and web design, are responsible for the business's success. 
A data-driven website design is paramount in the business industry. In actuality, growth-driven web design necessitates rapid launches and adjustments in response to website performance. The amount of time visitors spend on your website, the number of repeat visits, your conversion rate, and the user experience are all impacted by web design. To protect the data for these web designs, it is incumbent for business owners to implement cybersecurity solutions, such as SaaS security solutions, IAM, and DLP. 
Storage for Web Design Data
A successful website requires several things to be kept in mind, such as design, third-party integrations, and data storage. How you save the data on your website is one of the most crucial factors in the modern digital world. For operational and security reasons, it's essential to understand your storage requirements.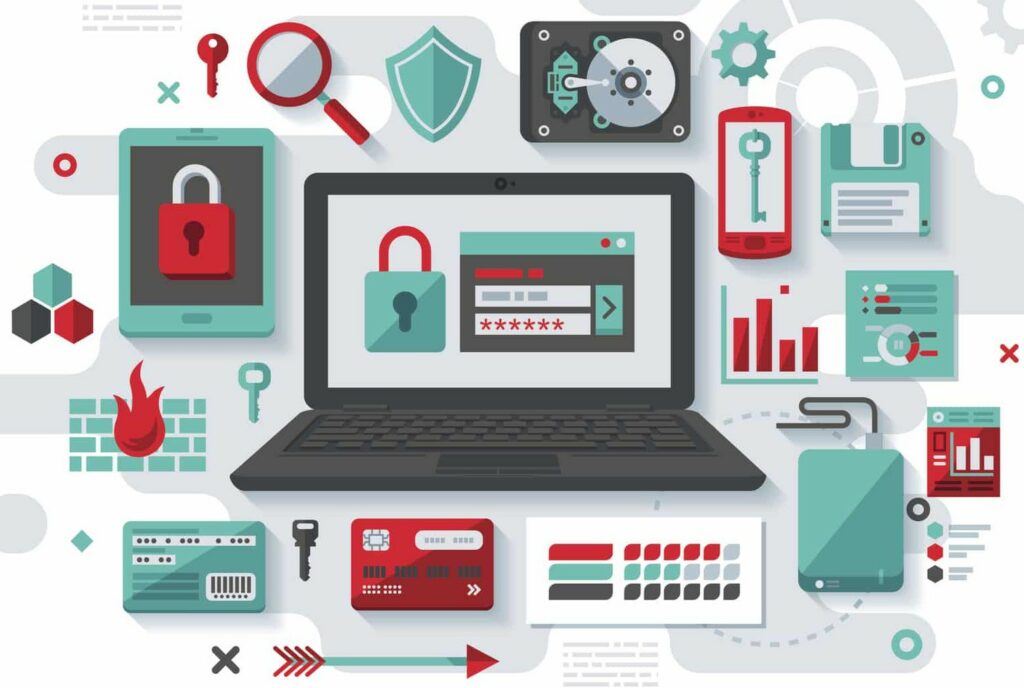 Options for data storage impact analytics and user experience in different ways. Similar to this, there are particular security considerations specific to each approach. Choosing the correct storage solutions is imperative, as data privacy is a growing concern for business owners worldwide. Business owners must understand the following key concepts related to web design storage. 
Web Storage
SessionStorage and LocalStorage are the two categories of Web Storage. For transient usage like e-commerce carts, SessionStorage is ideal as it stores data in a single tab and session. On the other hand, data is shared between tabs and windows thanks to LocalStorage, creating a seamless cross-session experience.
Web applications can store data locally in the user's browser using web storage. Application data had to be kept in cookies and sent along with every server request prior to the advent of web storage. Large volumes of data can be kept locally without degrading the functionality of a website using web storage, which is more secure. In contrast to cookies, the storage capacity is much higher, and data is never sent to the server. 
Private Clouds
Even though Web Storage enhances user experience, there are situations when you need to store additional long-term data. Cloud storage is one of the most popular methods for managing these bigger data stores. Private clouds are among the most often used types of cloud storage, while there are other varieties as well.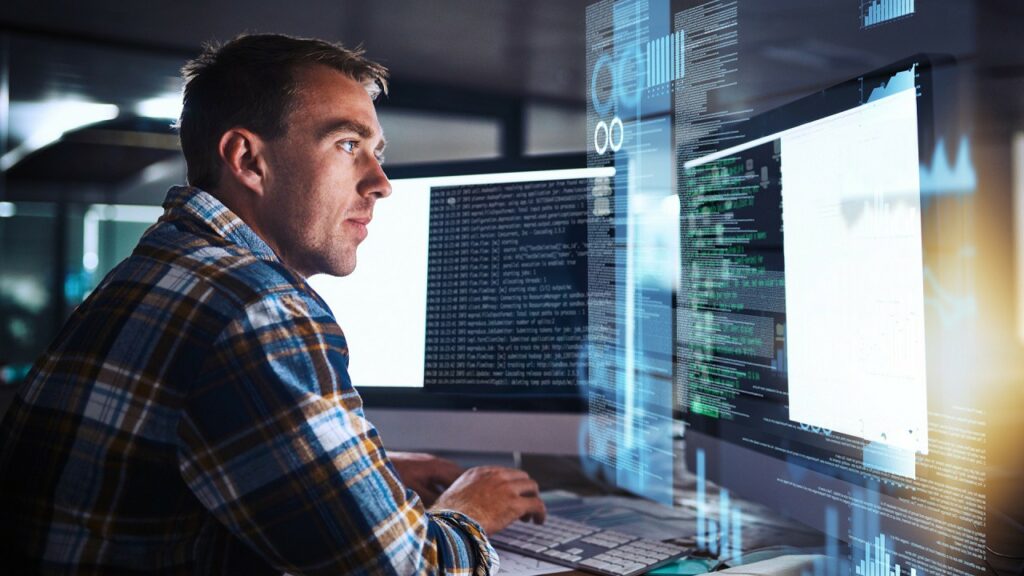 Private clouds employ on-site servers or specialized third-party data centers that the company exclusively uses. Websites have more control and receive certain security benefits from this exclusivity, which frequently results in higher costs. Private clouds are a great storage choice if confidentiality is your top priority.
Public and Hybrid Clouds
Public clouds like Amazon Web Services and Microsoft Azure rely on outside infrastructure and services. These solutions are often more accessible and less expensive than private clouds. As a result, the pandemic has hastened the adoption of public clouds, which was already gaining ground.
As the name suggests, hybrid clouds combine resources and services that both third parties and the company own. These options are more adaptable and can help you balance affordability, use, security, and control.
How Cybersecurity Solutions Help Protect Web Design Data
When it comes to website safety and cyber security, a web host provider is your partner. You can defend your website by being aware of the capabilities and responsibilities of your provider. Installation of an SSL certificate is also included for increased security. However, be aware that the services your web hosting provider must include solutions such as IAM, DLP, and SaaS security solutions.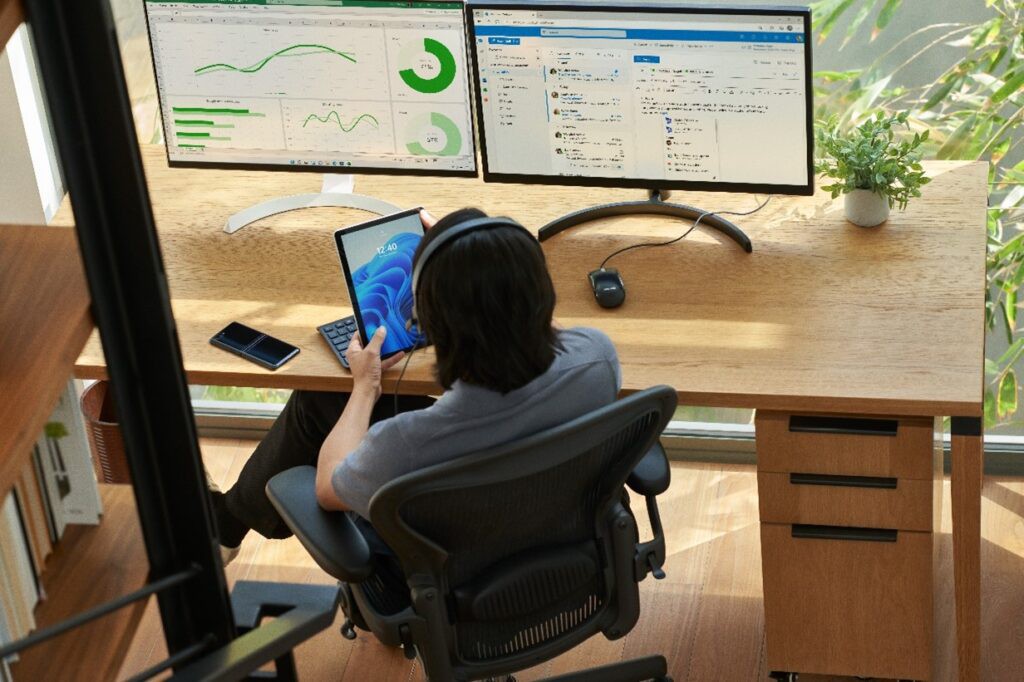 What is SaaS Security?
SaaS security protects corporate data and customer privacy in cloud services with a subscription-based business model. SaaS programs risk privacy and sensitive information because they include a lot of sensitive data and may be accessed by many users from nearly any device. Organizations can increase SaaS security by implementing many different security solutions. These solutions can either be a part of CASB or separately. 
Data loss prevention (DLP)
DLP defends sensitive information and protects intellectual property in cloud applications and at endpoints like laptops. Data access policies can be established by organizations and enforced by DLP.
Advanced malware prevention
It contains tools like behavioral analytics and real-time threat intelligence that can assist in identifying and stopping dangerous files and zero-day attacks that might spread over cloud email and file-sharing programs.
Cloud access security brokers (CASBs)
Popular cloud-centric products in the CASB category typically function as a bridge between users and cloud services (either directly or through a reverse proxy) or employ cloud service APIs. IT departments may get more information on data usage and user behavior for cloud services, end users, and devices thanks to CASBs, which can also spot threats. CASBs also promptly address security issues by fixing high-risk user activity applications and eradicating security errors.
Final Thoughts
By deploying efficient SaaS security solutions and adhering to cloud security best practices, businesses and their IT teams may learn to safeguard their cloud applications and data. Accelerating their business growth is made possible by granting them insight and control over their applications, devices, and data.
Enterprise cybersecurity initiatives must develop to secure a burgeoning footprint of cloud-native infrastructure and apps. Securing web design data with cybersecurity tools like IAM, DLP, CASBs, and SaaS security solutions is crucial in accomplishing this feat.