Huawei has officially announced the launch date for the incoming Mate X2 foldable smartphone, and this will be taking place on the 22nd of February, 2021. The company made this known via her Weibo handle when it wrote;
The new generation of folding flagship will #HuaweiMateX2 will soon debut.
Several rumors have emerged in the past suggesting that the Huawei Mate X2 will be an inward folding device. This was hard to believe owning to the fact that the older Mate X and even the Mate Xs both uses an outward folding displays. Hence, we've all held the believe that the Mate X2 will retain similar design.
But the launch poster shared by the company confirms just the opposite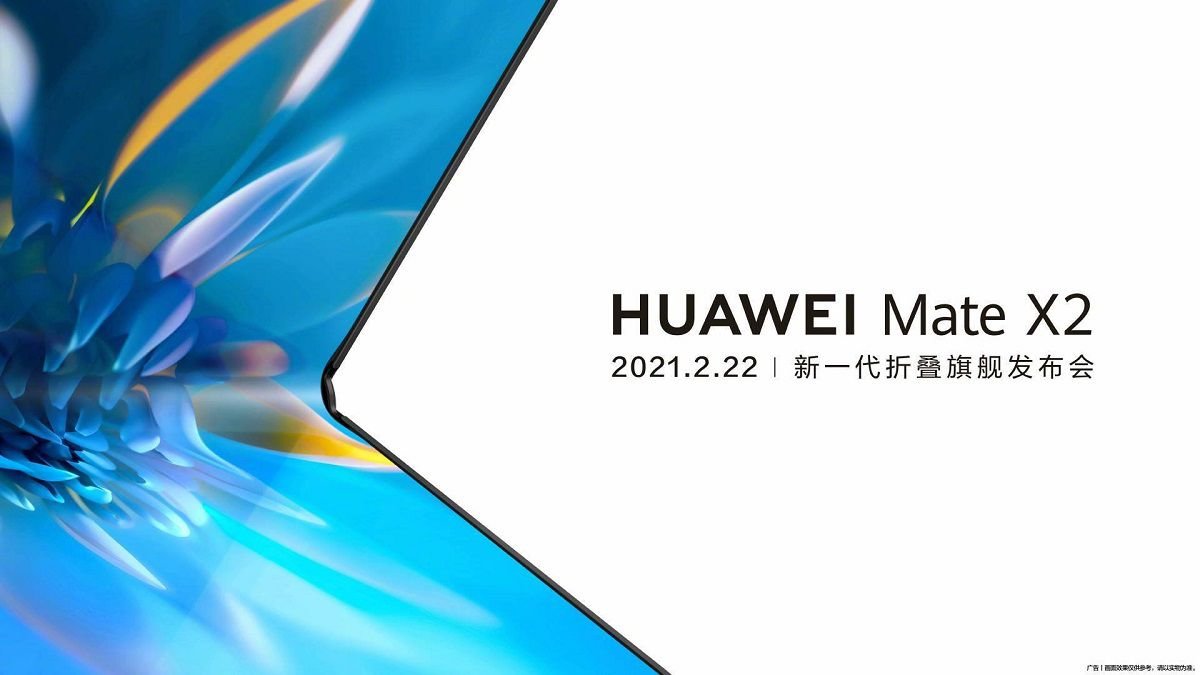 From the launch poster above, the Mate X2 will definitely fold inward, a different folding mechanism from it predecessors. It might be a little similar to the fold style implemented by Samsung on the Galaxy fold-series, but we'll rather wait for the full story when it goes official few weeks from now.
What should you expect specification wise?
Huawei is not know for teasing their phone speaks before launch, so no specs is currently known officially. But base on current rumors, the Mate X2 might be powered by Huawei's self developed Kirin 9000 5nm CPU, which is one of the current elephant in the room as far as mobile processing power is concerned.
As for the display, a screen size of 8.01 inches is expected, and when folded, another 6.45-inches screen should be left, and now that the folding is inward, the Mate X2 might flaunt a secondary display. Both the primary and secondary display are believed to sport 2480 x 2220 pixels and 2270 x 1160 pixels resolution respectively.
A quad camera with up to 50-megapixel main lens is expected at the back, while the frontal panel snapper could be a 16-megapixel selfie lens. This device will still use Android OS, possibly Android 10 or 11, and may come with around 4400mAh battery out of the box.