Just a couple of days ago, we reported on Tecno's unveiling of the Phantom Ultimate, a concept smartphone that's turning heads in the tech world.
Now, with the release of more images and information, we're taking a closer look at the Tecno Phantom Ultimate and its potential to revolutionize the smartphone industry.
The Phantom Ultimate is unlike any other smartphone on the market. Its standout feature is its rollable display, which starts as a standard 6.55-inch screen but can be effortlessly extended to a more expansive 7.11 inches with a simple button press or gesture.
Powered by a mechanical drive, this innovative design eliminates the need for a second hand to operate, offering a seamless user experience.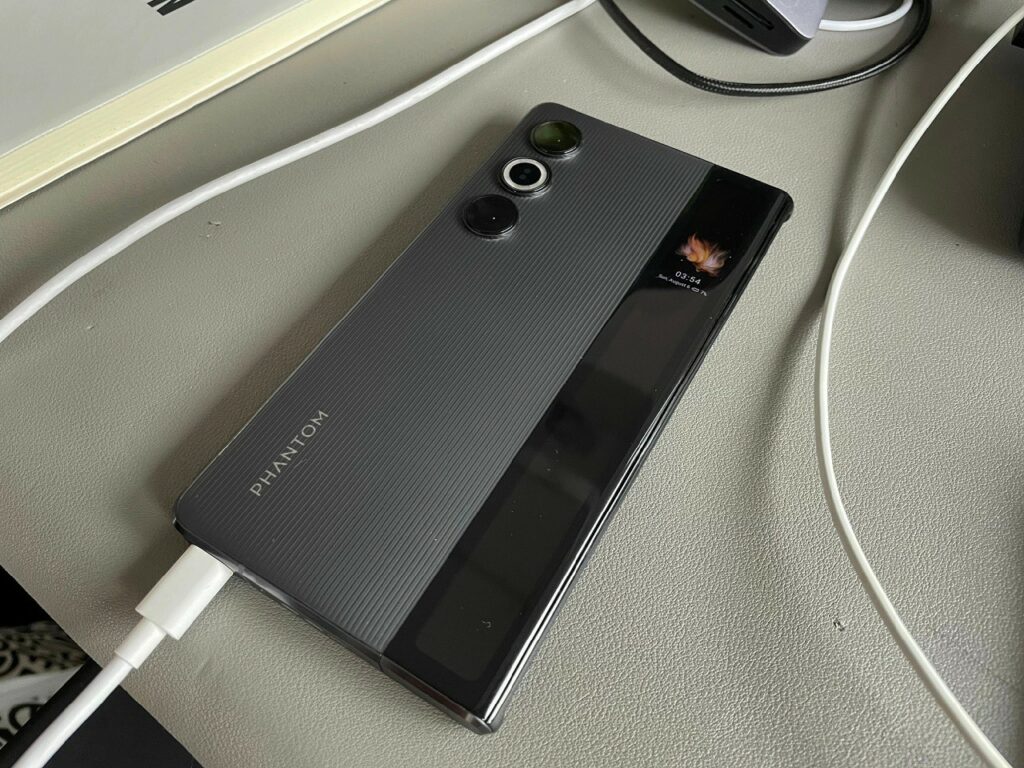 Under the hood, the Phantom Ultimate boasts an LTPO OLED panel with a resolution of 2296 x 1596 pixels, delivering a sharp visual experience at 388 ppi. This advanced screen technology promises vibrant colors and crisp details.
In terms of design, Tecno has managed to keep the Phantom Ultimate remarkably slim, measuring just 9.93 mm thick. The back of the device is crafted from corrugated frosted glass, enhancing grip and comfort.
Additionally, an auxiliary mini-display on the side of the phone offers an Always-On Display (AOD) function, adding functionality to the device.
While the Tecno Phantom Ultimate is currently in the concept stage, Tecno has revealed its intention to bring this innovative smartphone to the market within the next 1-2 years, but can history remind us anything about rollable smartphones and their developments? Yes!
Take TCL for an example. In 2019, the company showed off a prototype rollable phone called the TCL Foldable Concept. The phone had a 6.7-inch display that could be rolled out to 8.8 inches. The same device was brought to MWC in 2022. But TCL has not yet announced a commercial variant of the same.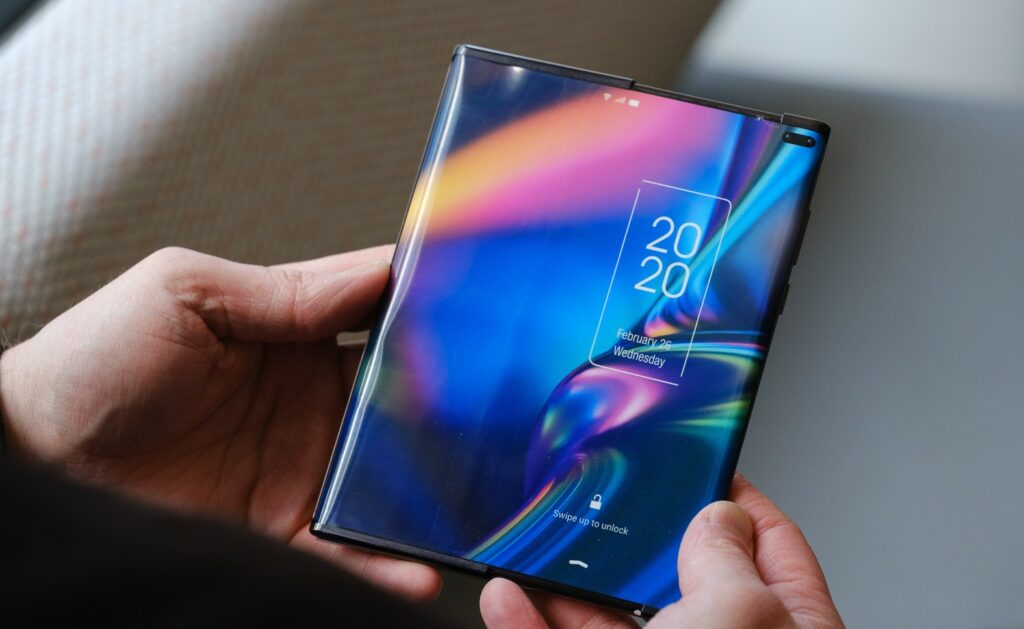 Xiaomi among other OEMs has also been granted a patent for a rollable smartphone. The patent shows a phone with a 6.43-inch display that can be rolled out to 8.03 inches. However, Xiaomi has not yet announced a commercial rollable phone.
Now, could the Phantom Ultimate be the fulfilled promise or another delayed promise that may never arrive on a commercial shelve? Well, tell will tell. Stay tuned.