6-months after the launch of the Hot 10-series, we all began expecting the Hot 11, which never came, but instead, Infinix introduced the Hot 10s. But that extended wait should  be over soon. Today, Infinix has officially confirmed that it will be announcing the Hot 11s in India on the 17th of September, which is exactly 10-days from today.
But unlike the Hot 10s that came with minor specs upgrades over the vanilla Hot 10, the Hot 11-series, especially the 11s will be a major leap forward, and will offer the best specs in all Infinix Hot smartphone till date.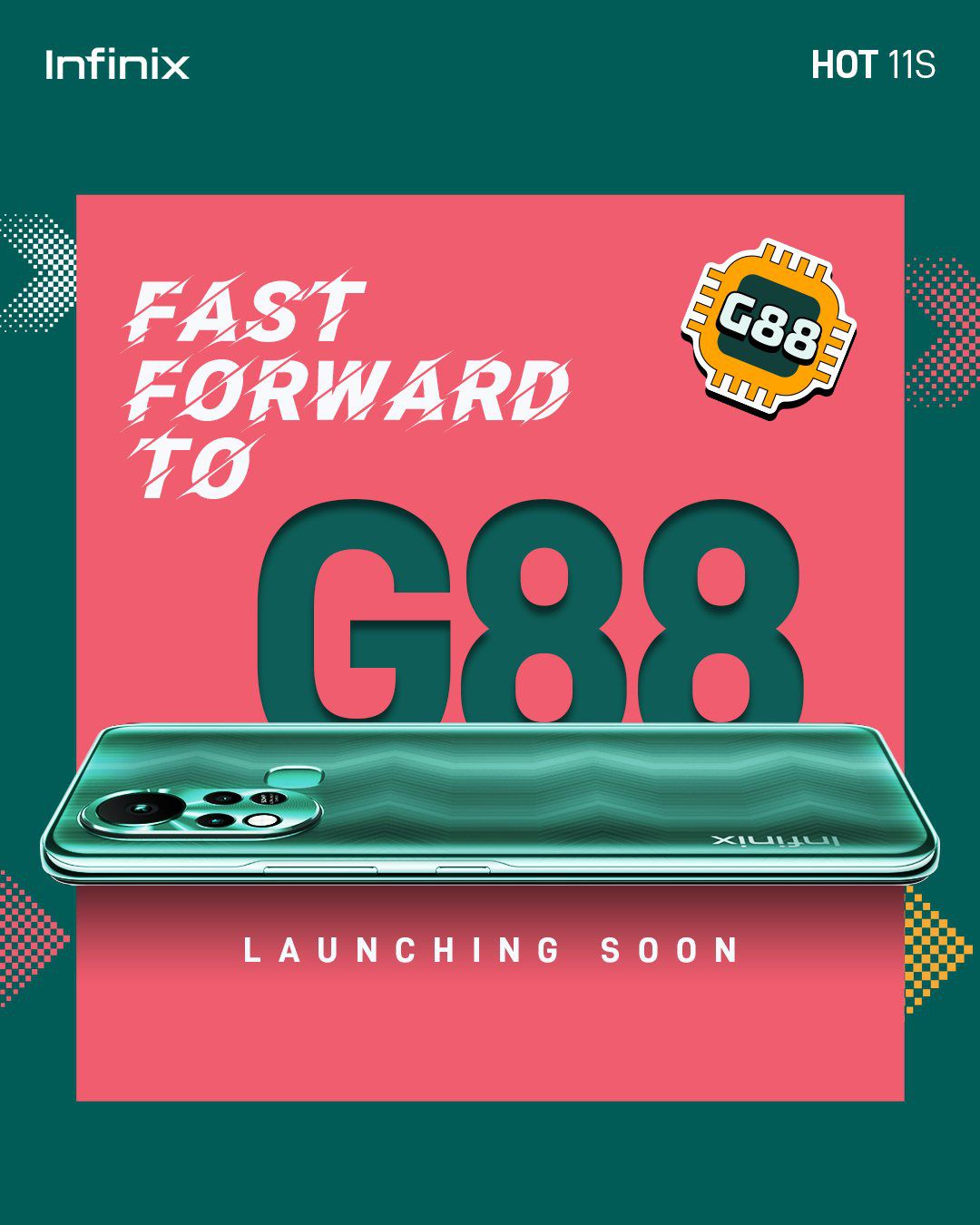 Infinix is tagging the announcement as #FastForwar which could mean two things. First, it could refer to how fast the Hot 11s could be in comparison to the older model. But most importantly, it could equally mean the specs on the Hot 11s is a little is probably further than it 11th generation.
There are two key specs that are already making fans excited. One of them is the CPU. The Hot 11s will literally run same MediaTek Chipset used on the recent Redmi 10 and 10 Prime, which is Helio G88 CPU.
And secondly, the unit will offer 50-megapixel primary camera, which is the trending option among most budget phone makers in recent times. Xiaomi's Redmi 10, Vivo Y21s, Tecno Phantom X etc, were all powered by a similar sensor.
Additionally, this might be the very first time an Infinix Hot device may bag a USB C with 18W fast charging. The model will also offer dual speaker with DTS sound, and should be available in multiple colors as well.
It is no doubt that a lot of Infinix fans will be queuing up to lay a hold on a unit of this upcoming Hot 11s. Although the only one thing that could mar this buying decision should be pricing. And we'll patiently wait until September 17th, to see how Infinix Mobility will price the Hot 11-series within and outside of India.