Infinix Note 30 VIP (X6710) surfaces with Bluetooth 5.3 and a 5000mAh battery
If you've been following Infinix tech trends, you'd know that the last Note series released by the company is the 12 series. But while we were busy waiting for a Note 13, 15, or even 20 series, it seems Infinix will be making a longer jump to the Note 30 series.
According to the report, an Infinix Note 30 VIP (modeled X6710) has been certified Bluetooth certification according to the certification, the device will feature Bluetooth 5.3 connection support, but no other configuration specifications have been announced yet.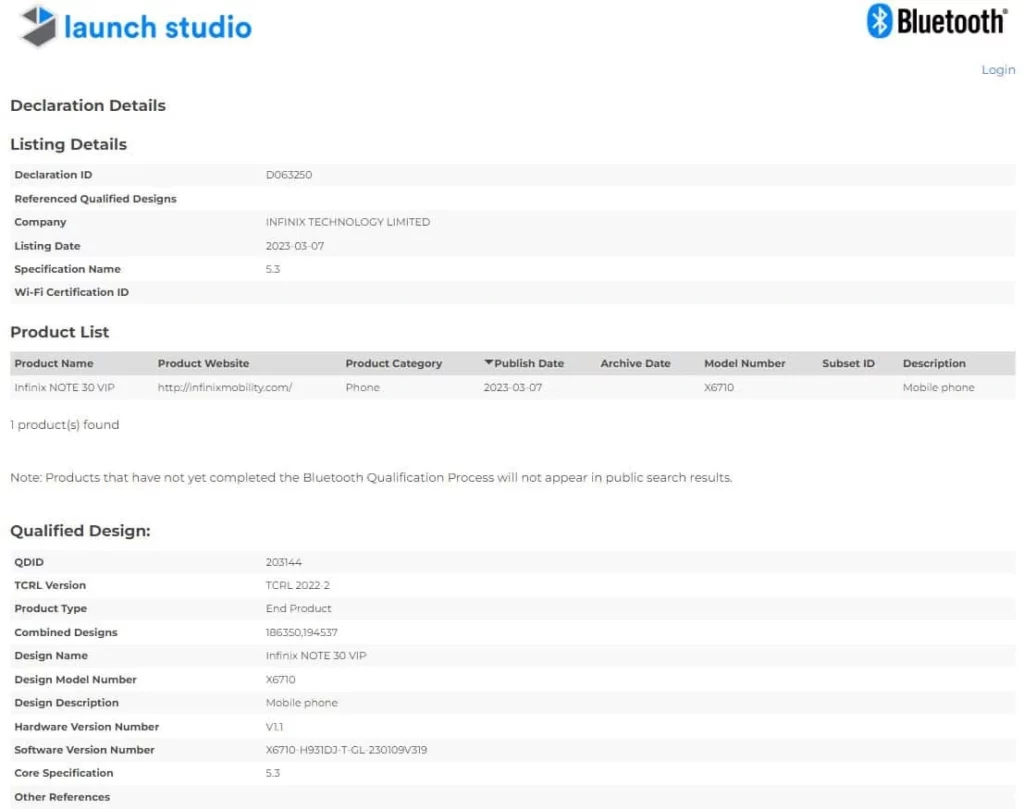 The Infinix Note 30 VIP has also been listed on the "Declaration of Conformity" page of the Infinix website. The page indicates that the device will have a built-in 5000mAh battery and support 68W fast charging.
In comparison, the Infinix Note 12 VIP features a 6.7-inch FHD+ Super Light AMOLED screen, a built-in 4500mAh battery, supports 120W fast charging, and only takes 17 minutes to charge from 1% to 100%.
In addition, Infinix Hot 30 (model X6831) and Hot 30i (model X669) have also passed the same Bluetooth certification. The Hot 30 supports Bluetooth 5.3 connections, while the Hot 30i supports Bluetooth 5.0 connections.
As of now, there is no official announcement from Infinix about the release date and pricing for these devices. However, the Bluetooth certification suggests that the company is gearing up for a release soon. In more recent news, Infinix has just released its 260W and 110W wired and wireless charging technology.