Infinix super fast 260W charger is now official, drags 110W fast wireless charging along
Infinix has just announced its latest achievement in the realm of ultra-fast charging with the introduction of the 260W wired and 110W wireless All-Round FastCharge. The new technology marks a significant upgrade from the 180W Thunder Charge, which was launched just nine months ago.
According to the official press release, the charging efficiency of the 260W standard is an impressive 98.5%, and the 4,400 mAh test battery retained 90% of its initial capacity after 1,000 charge cycles.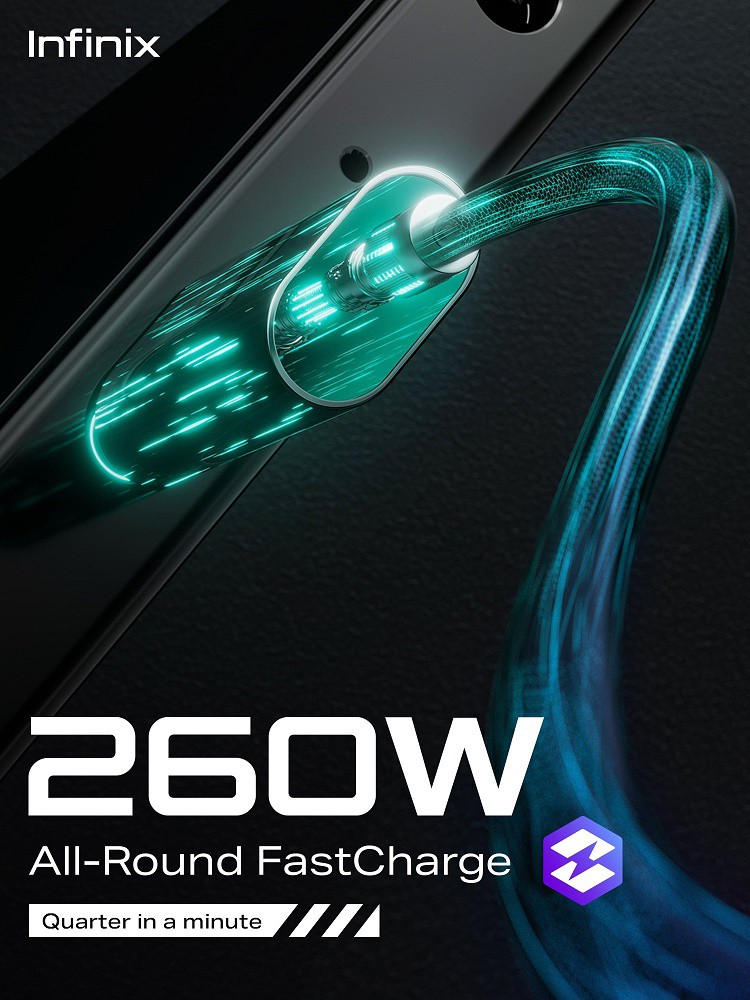 Infinix has achieved this efficiency through a combination of GaN material and AHB circuit infrastructure, which results in high power density, a small size, and safe charging control. Additionally, the charger uses a custom cable that can carry a current of up to 13A to ensure the 260W charging.
In terms of wireless charging, the 110W solution uses custom-made small-sensitive coils with different architectures that reduce internal resistance, subsequently lowering the temperature increase on the phone while charging.
Infinix has also developed a 110W custom-made charger with a dual-coil design that supports both vertical and horizontal charging, and employs a fan at the base to improve heat dissipation.
The new standard also supports reverse charging, bypass charging, and multi-protocol charging, including Power Delivery 3.0. The company has confirmed that this new technology will arrive with an upcoming Infinix Note smartphone later this year, possible the Note 30 VIP, and users can expect 0 to 25% charging in one minute over the wire and 0 to 100% charging in 16 minutes wirelessly.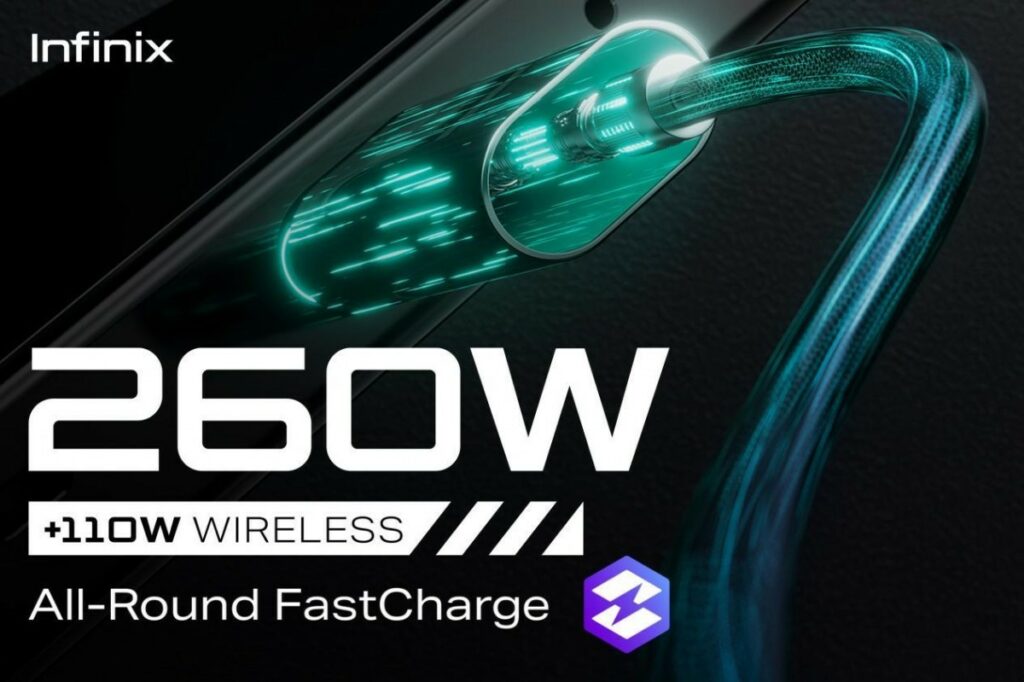 With this announcement, Infinix has officially become the world smartphone company with the fastest wireless charging tech, dethroning the 100W wireless charging found on the Honor Magic 4 Pro. As for the wired charging, Redmi recently announced a 300W ultra-fast charger, putting Infinix in the second sport ahead of Realme GT3 and the GT Neo 5 with 240W charger each.