Xiaomi announced their 12T Pro smartphone on the 4th of October, while Infinix introduced their Zero Ultra on the 5th. Aside being launch in an interval of 24-hours, these two smartphones have few things in common.
First, both phones are high-end flagship devices from either of the two companies, secondly both phones are sold in similar markets across the globe, finally and most importantly, both phones are fitted with 200-megapixel primary camera. Now which of these should you buy; Infinix Zero Ultra or Xiaomi 12T Pro?
The aim of these article is to compare the specification and features of the Zero Ultra from Infinix, with Xiaomi's 12T Pro. We'll begin by looking at their specifications side-by-side in a tabular form, then I'll give you my sincere recommendation on why you should buy one over the other.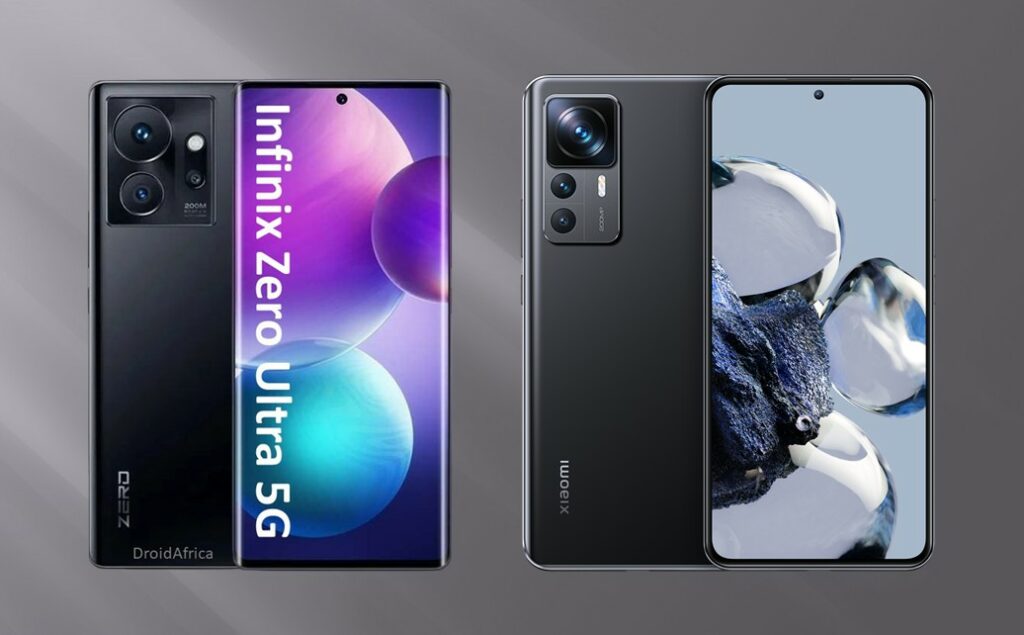 Infinix Zero Ultra vs Xiaomi 12T Pro; Specification comparison
Basis
Zero UUltra
Xiaomi 12T Pro
Display size
6.8-inches AMOLED
6.67-inches AMOLED
– Corning Gorilla Glass 5
Display Res.
1080 x 2400 (FHD+
1220 x 2712 semi-QHD+
Display Feats
120Hz, 1000 nits
120Hz, Dolby Vision, HDR10+, 1200 nits brightness
CPU / (GPU)
8-core Dimensity 920 @2.5GHz / (Mali-G68 MC4)
8-core Snapdragon 8+ Gen 1 @3.2GHz / (Adreno 730)
ROM / (RAM)
256GB / (8GB RAM)
128/256GB / (8GB RAM)
R. camera
– 200MP main with PDAF, OIS
– 13MP ultrawide
– 2MP
– 200MP main with PDAF, OIS
– 8MP ultrawide
– 2MP
F. camera
32MP
20MP
V. Recording
– [email protected], [email protected]/60fps
– [email protected], [email protected]/60fps
OS (UI)
Android 12 (XOS 12)
Android 12 (MIUI 13)
Data
3G / 4G / 5G
3G / 4G / 5G
Battery
4500mAh with 180W charger
5000mAh with 120W charger
Other ffeatures
– In-screen fingerprint
– Dual speakers
– In-screen fingerprint
– Dual stereo speakers optimized by Harman Kardon
Price at launch
$520
$743
Price in Nigeria
N383,000
N463,000
Infinix Zero Ultra vs Xiaomi 12T Pro; comparison summary
To be sincere if camera is the reason you are considering either the Zero Ultra or the 12T Pro, then I'd recommend you check real life camera samples from both devices before you buy. The reason is that both phones has almost the same camera hardware on paper.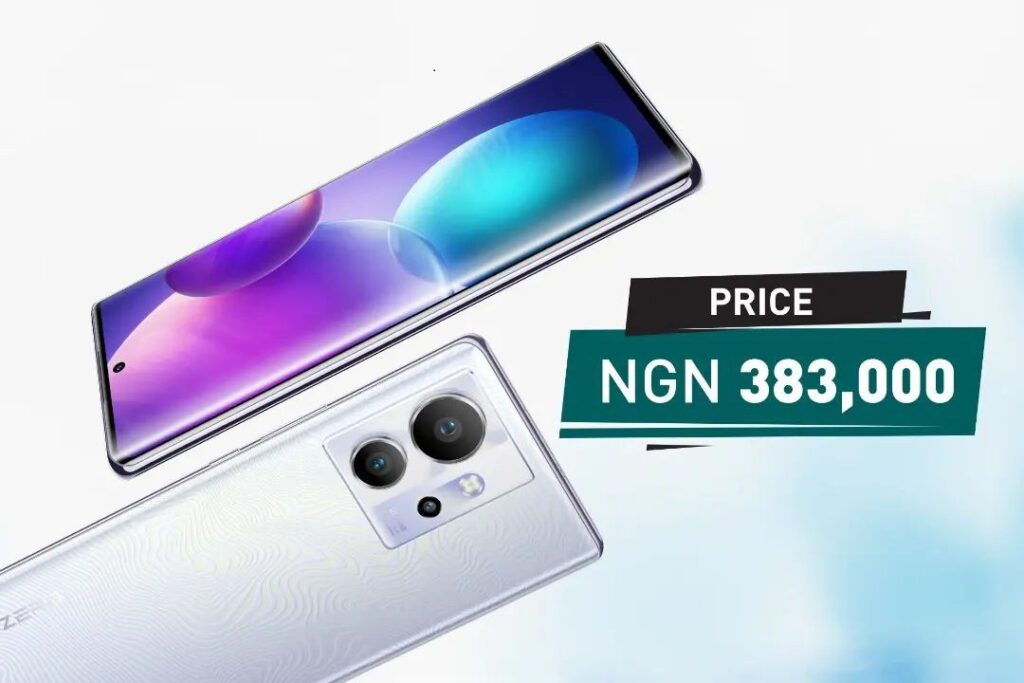 Although the 12T may have some advantages over the Zero Ultra due to the CPU that backs it. Snapdragon 8+ Gen 1 should have better IP (Image Processor), than the Dimensity 920. But in the end, software optimization of both devices may determine the winner.
However, if your focus is on the overall device performance than just camera, the Xiaomi 12T Pro may offer you more value for your money than the Zero Ultra. A good reason for this, is the inherent Snapdragon 8+ Gen 1, which is the top performer in the mobile industry as at when both devices were introduced.
Xiaomi has also confirmed 3 years of major OS update and 4 years of security updates for the 12T series. This means the 12T Pro will get Google Android 13, 14 and 15 through OTA update. Sadly this may not be the case with the Zero Ultra from Infinix.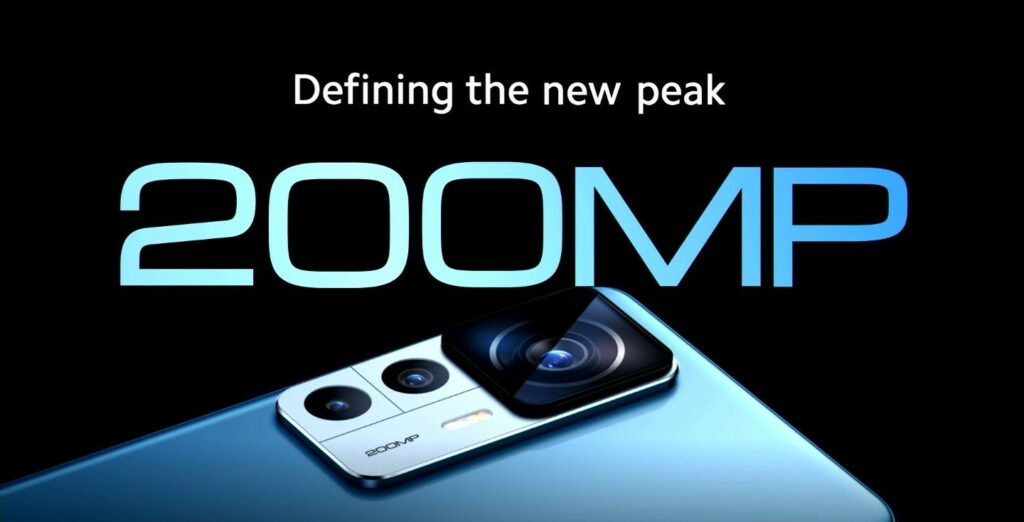 One strong advantage for the Infinix though is that massive 180W charger, which the company said can push the 4500mAh battery in the Zero Ultra from 0 – 100% in 12 minutes. Xiaomi's offer has 120W charger, and the company said it can charge the 12T Pro's 5000mAh battery from 0 – 100% in 19 minutes.
Finally, if you are a buyer in Nigeria, it will be most economical to get the Xiaomi 12T Pro, instead of the Infinix Zero Ultra. Pairing the global pricing of both phones to the current local currency value, Xiaomi is charging Nigerians around N623 per a single US Dollars, while Infinix is charging above N730 per Dollars. Do let us know your opinion in the comment section below if you've used either of these devices.