The oraimo FreePods 4 is the latest addition to the oraimo lineup of premium audio products, coming in as the direct successor to the FreePods 3 of last year. It boasts a host of features that are designed to take your listening experience to the next level.
One of the standout features of the oraimo FreePods 4 is its advanced Active Noise Cancellation (ANC) system. With the ability to get rid of up to 30dB of noise, the FreePods 4 provides a quiet and immersive environment that lets you enjoy your music without any distractions. The transparency mode lets you switch to your surroundings easily.
The FreePods 4 also comes with 5 EQ modes that allow you to match your musical taste. With the oraimo Sound APP, you can seamlessly tune audio to your liking and tailor your exclusive style for your every whim.
The HavyBass mode, for instance, gives you better bass for a more powerful and immersive listening experience. The oraimo FreePods 4 features a 10mm dynamic bass driver and composite diaphragms that take every frequency to the next level.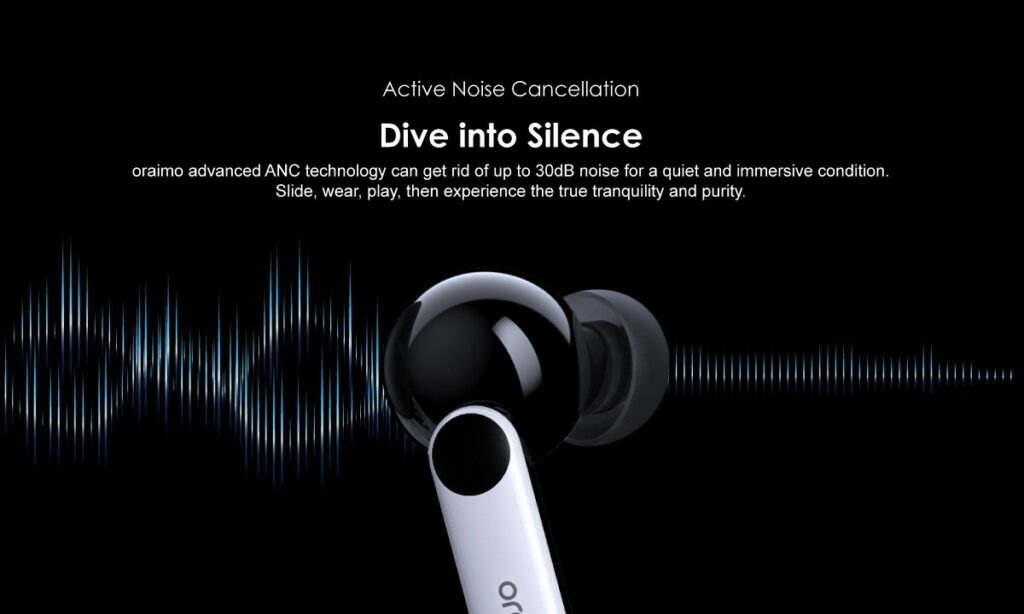 The HavyBass exclusive algorithm delivers powerful bass, crystal-clear middle, and high frequencies, giving music a rich feeling of dimension. The FreePods 4 also comes with 4-mic call noise cancellation, which reduces the surrounding noise around the caller, making your voice clearer.
In terms of battery life, the oraimo FreePods 4 offers up to 8.5 hours of playtime on a full charge. The charging case provides an additional 27 hours of power (ANC OFF) or 22 hours (ANC ON) to keep you going throughout the day. With a 10-min quick charge, you can get up to 170-min battery life.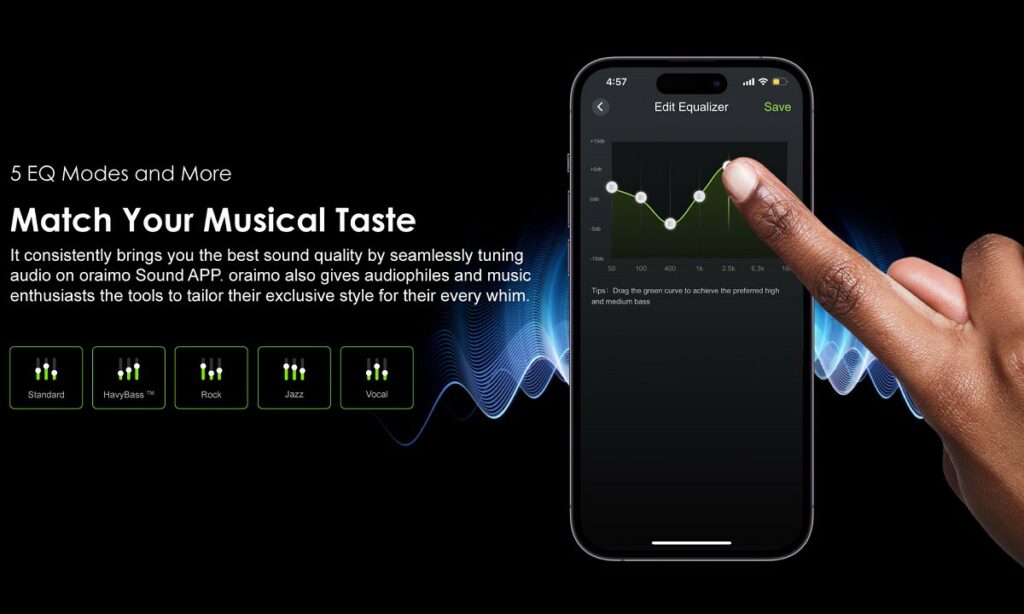 The oraimo FreePods 4 supports the Find My Device feature, making it easy to find your earbuds if you misplace them. It also features a low-latency Game Mode that allows for audio and video sync in seconds, making it perfect for gaming.
With its highly sensitive touch controls and antibacterial eartips, the oraimo FreePods 4 offers a more hygienic choice and easy-to-use features. The oraimo Sound APP lets you get smart with your FreePods 4, and the Bluetooth 5.2 ensures seamless connectivity.