Tecno have just announced the Camon 18-series in Nigeria. The models includes the vanilla Camon 18, 18P and 18 Premier, and these three are priced beginning from N102,000 to N182,000 in Nigeria.
Considering the specs that the new Camon 18-series offers, merge with the fact that Nigerian Naira is currently not fairing well with the US Dollars, the pricing of the trio seems fair.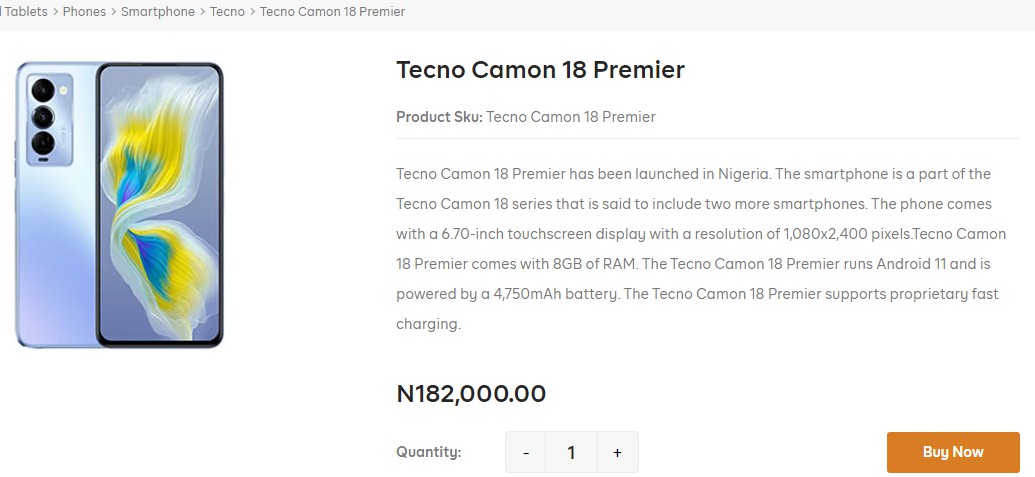 Tecno Camon 18-series pricing in Nigeria
Talking about pricing, the three phones under the Camon 18-series are priced as follows;
Standard Camon 18 with 4GB RAM and 128GB ROM costs N102,000.
Camon 18P with 8GB RAM and 128GB ROM is going for N128,000.
While the Gimbal OIS powered Camon 18 Premier with 8GB RAM and 256GB ROM is pegged at N182,000
This prices are notably higher than the Camon 17-series which are currently sold at N87,000, N96,000 and N145,000 for the vanilla Camon 17, 17P and the 17 Pro models.
Some stores in Lagos Nigeria are already taking stocks of the Camon 18 series, especially the Premier models which is Tecno's center of concentration; and we've also seen the phone on few online stores, like slot.ng.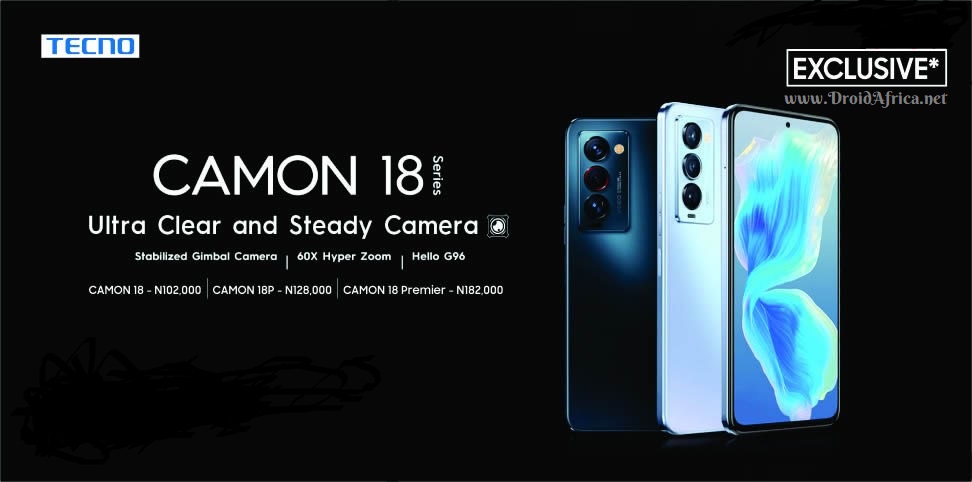 As stated in a previous post, the Camon 18-series, especially the 18 Premier is a total upgrade over the 17-series. One of such notable upgrade is the presence of Gimbal OIS and the addition of a Periscope Telephoto lens which has not been used on any Tecno's Camon device before.
One other silent but very important upgrade on the Camon 18-series over their predecessor is the presence of HiOS 8.0 user interface. Unlike the previous version of this Tecno UI, the new 8.0 eliminate Ads, which is one of the best news from Tecno in decades.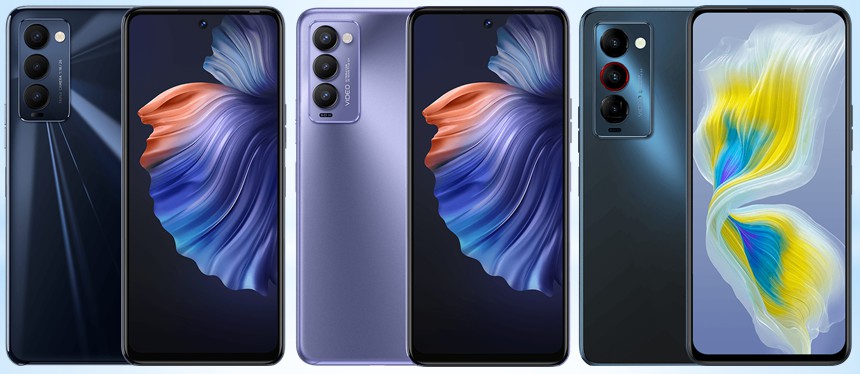 Also, with HiOS 8.0, you are getting one year guaranteed Android update, which means the Camon 18-series will taste Google Android 12 when it becomes fully available going into next year.
As for the full specifications of the Camon 18-series and how they compares with each other, we have written a detailed comparison article focusing on the differences between the three phones, and you can click here to know what you are really buying.