The global audio company, JBL, has launched the first ever wireless earbuds that comes with a smart charging case. The global earbud has been named JBL Tour PRO 2.
These new wireless earbuds have a smart LED interface in its charging case, thereby making the JBL Tour PRO 2 earbuds to have significant improvements from its predecessor, the Tour Pro Plus.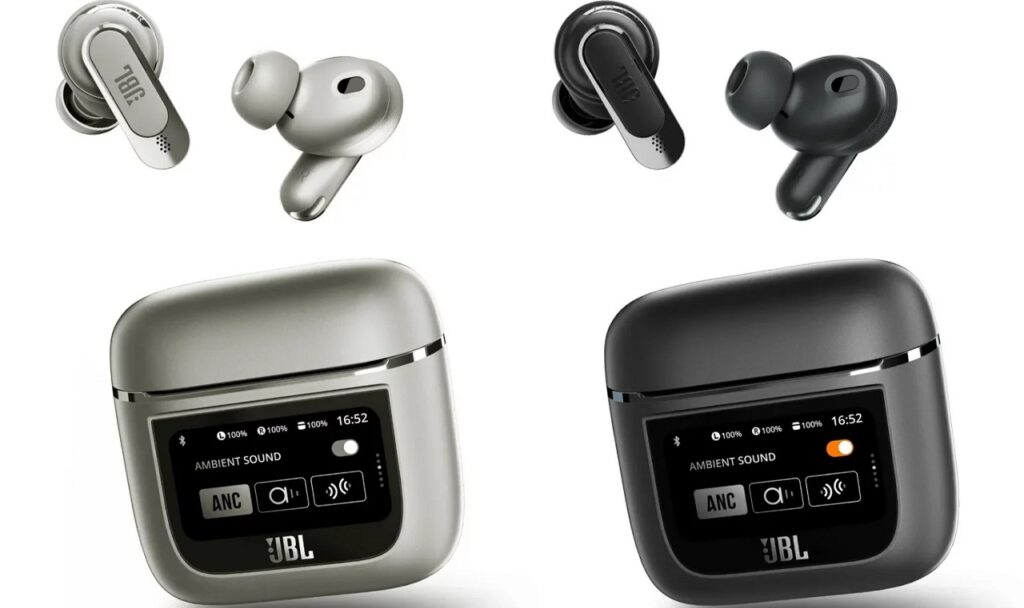 With this feature, users can tap the LED touch display on JBL Tour PRO 2 earbuds to customize earbuds, manage music, receive calls and messages, and social media notifications in real-time, without touching their smartphone.
The new JBL earbuds arrive with a 1.45-inch LED touchscreen control panel. The screen looks like a smartwatch interface and it allows the user to do a lot of activities without the smartphone.
JBL Tour PRO 2 earbuds has an immersive spatial sound, and interestingly, it features adaptive noise cancellation (ANC).
Speaking of having similarities from the previous generation, the JBL Tour PRO 2 wireless earbuds have several noticeable improvements from its predecessor but still retain the six-microphone setup of the Tour Pro Plus.
Other additions to this release are the Tour One M2 wireless headphones which come with JBL Pro-tuned drivers announced by the company to come alongside the JBL Tour PRO 2.
It has a Bluetooth 5.3 connectivity, and can stay up to 30 hours of activity. It also has rapid charge functionality that can charge in 10 minutes, and yields 5 hours of use.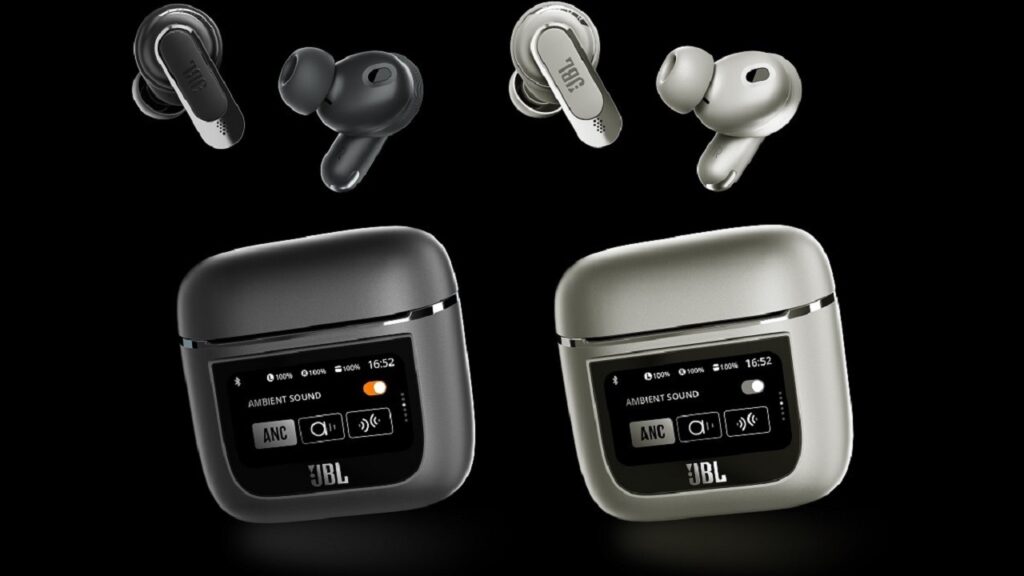 JBL Tour PRO 2 and Tour One M2 availability and pricing
Both earbud models will be available in Champagne and Black colors starting from January, 2023 in Europe. As for the pricing; the JBL Tour PRO 2 is priced at €249 ($249.88), whereas the Tour One M2 will cost €299 ($300.05).