Blackview, a Chinese smartphone brand, has announced its latest entry-level Android tablet, the Blackview Tab 11 SE. This tablet features a 10.36-inch 2k (2000 x 1200) display, UNISOC T606 1.6Ghz octa-core CPU, 8GB RAM, 128GB/256GB storage capacity, and a 13-megapixel main camera.
The Blackview Tab 11 SE also includes dual-SIM support, making it an ideal device for those who need to use multiple phone numbers. The tablet runs on Android 12 and has a 7680mAh battery capacity. The connection terminal is USB Type-C, providing fast charging capabilities.
The tablet comes in two colors, Blue and Gray, and is set to release on Chinese EC sites in February 2023. The price for the 8GB RAM / 128GB model is $249.99, making it an affordable option for consumers looking for a reliable tablet.
In terms of specifications, the Blackview Tab 11 SE features a Mali-G57 GPU and an IPS display with a 15.9 aspect ratio. The tablet supports microSD cards for expandable storage and has an 8-megapixel front-facing camera.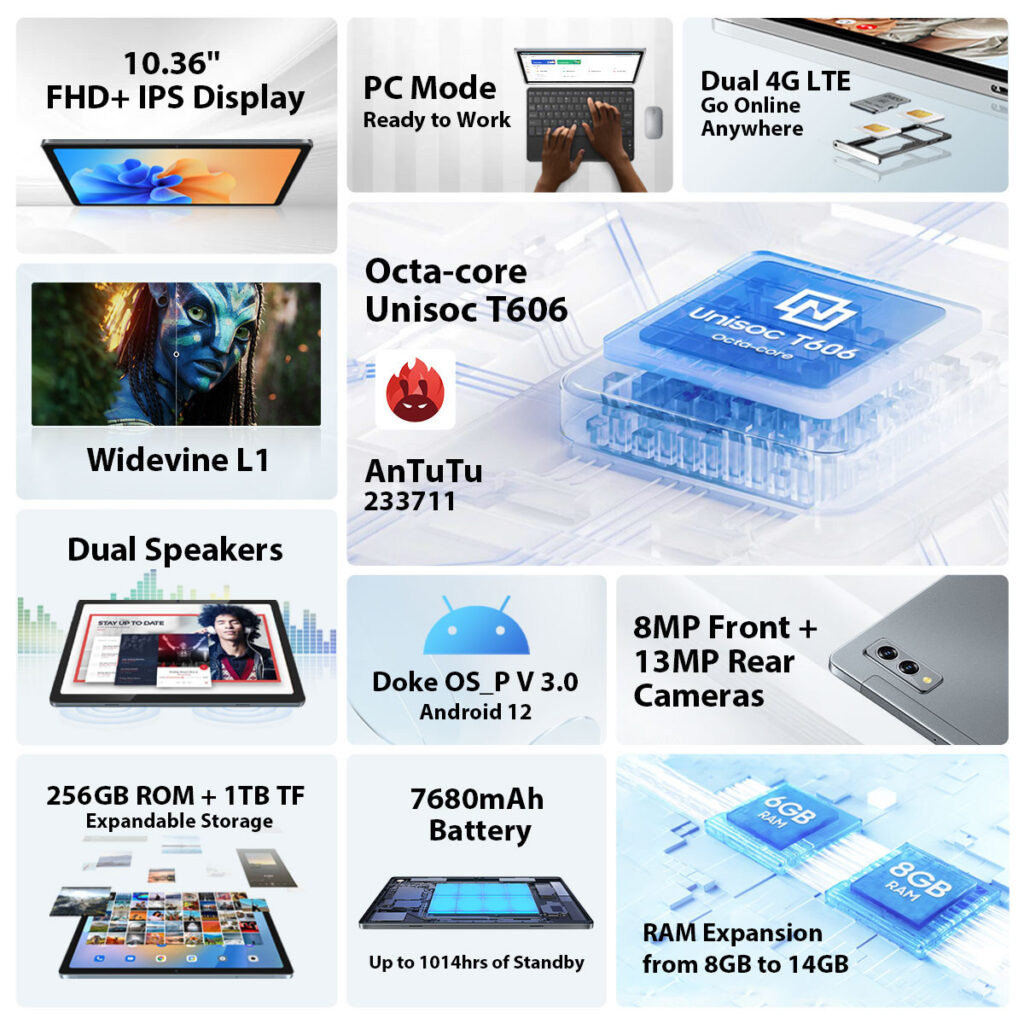 Overall, the Blackview Tab 11 SE is a solid entry-level Android tablet that provides users with a high-quality display, ample storage space, and a reliable camera at an affordable price point. This model should not be confused with the standard Blackview Tab 11 that came with a faster UNISOC Tiger T618 CPU.