Lenovo has just announced the launch of its Kaitian N8 series notebooks, equipped with domestic processors. These notebooks come equipped with the Zhaoxin Kaixian KX-6000 series 8-core processor, which offers a clock speed of up to 2.7GHz.
They also come equipped with 16GB dual-channel DDR4 memory and a 512GB NVMe SSD. In addition, the notebooks come with an integrated graphics card that supports 4K resolution and 4K video hard decoding. The system supports domestic operating systems such as UOS and Galaxy Kirin.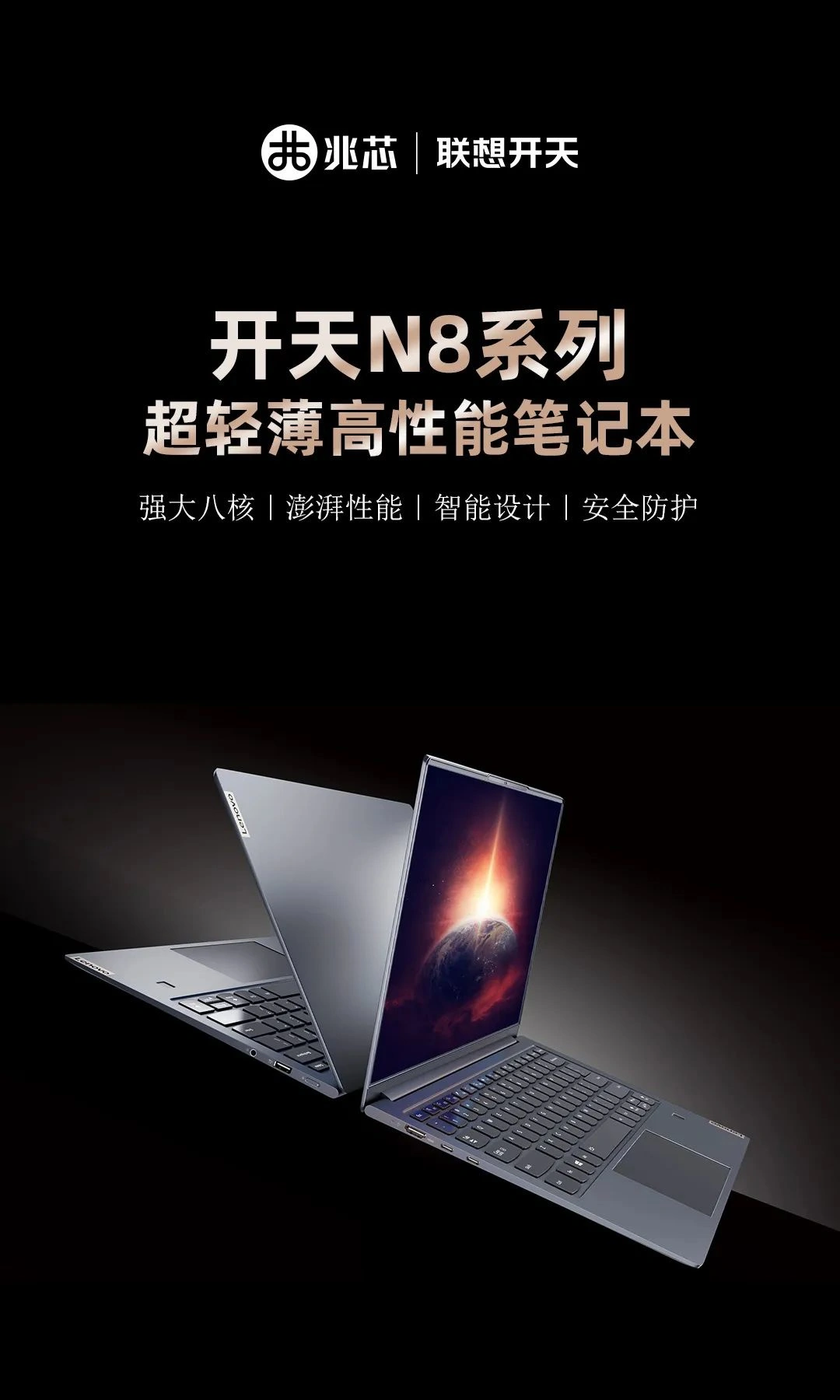 The Kaitian N8 notebooks are built with an all-metal space gray CNC finishing process body, with a thickness of 14.6mm and a weight as low as 1.29kg. The notebooks feature a 14-inch 2240×1400 IPS HD widescreen, with a 91% screen ratio that supports anti-glare eye protection and has no strobe. Additionally, the notebook's display boasts a 100% sRGB color gamut and can be opened and closed 180 degrees.
Furthermore, the Lenovo Kaitian N8 supports WiFi 6 and Bluetooth 5.0, as well as a smart backlit keyboard with the same color anti-fouling coating on the body, and a super-large silky glass touchpad. It also features fingerprint recognition, hard disk encryption, USB smart protection, and one-key recovery. The battery capacity of the notebook is 61Wh.
Overall, the Lenovo Kaitian N8 series notebook is a great option for those in need of a high-performance laptop with domestic processors. The notebook's sleek design and advanced features, coupled with the powerful Zhaoxin Kaixian KX-6000 processor, make it a great choice for a wide range of users.