Lenovo is set to launch its new Legion R7000 gaming laptop at the end of August. The laptop will be powered by AMD's Ryzen 7 7735H processor and NVIDIA's RTX 4060 graphics card.
The Legion R7000 is expected to be priced within 7,000 yuan (~$1,000). The teaser image shows the PC with a price tag of 6X99, where the X could be any number between 1-9.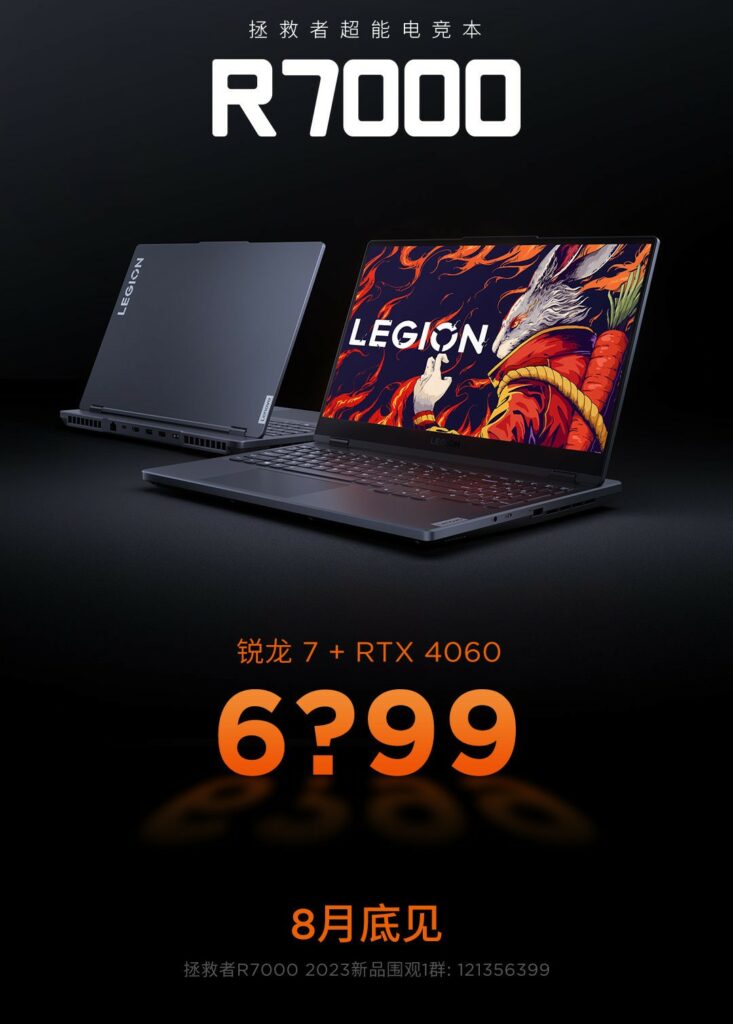 Other rumored specifications of the Legion R7000 include 16GB of RAM, 512GB of SSD storage, and a 15.6-inch Full HD display with a 165Hz refresh rate.
The Legion R7000 is the latest in Lenovo's line of gaming laptops. The company's other gaming laptops include the Legion 5 Pro, Legion 7, and Legion Slim 7.
Lenovo is expected to release more information about the Legion R7000 in the coming weeks. The laptop is expected to be available for purchase in late August or early September.
Source: Weibo