Many OEMs like Xiaomi and even Samsung has been rumored working on a smartphone with 200-megapixels main camera in the past, but none of these rumors has ever turned true from any quarter. Now, new directions points to Motorola, and if the new renders today are anything to go by, the upcoming Frontier might be the first smartphone to feature 194-megapixel main camera.
Xiaomi actually kickstarted the era of 108-megapixel lens on the company's Mi Note 10. An earlier rumors this year claims that the company will bring the Note 11 sometimes in the year, and it will be powered by OmniVision's latest 200-megapixel lens, but there is no single fact to back that claim yet.
Motorola on the other hand has been breaking certain records in the smartphone tech world lately. For example, the company was the first OEM to use Qualcomm's Snapdragon 8 Gen1 on her Moto X30 launched in the close of last year.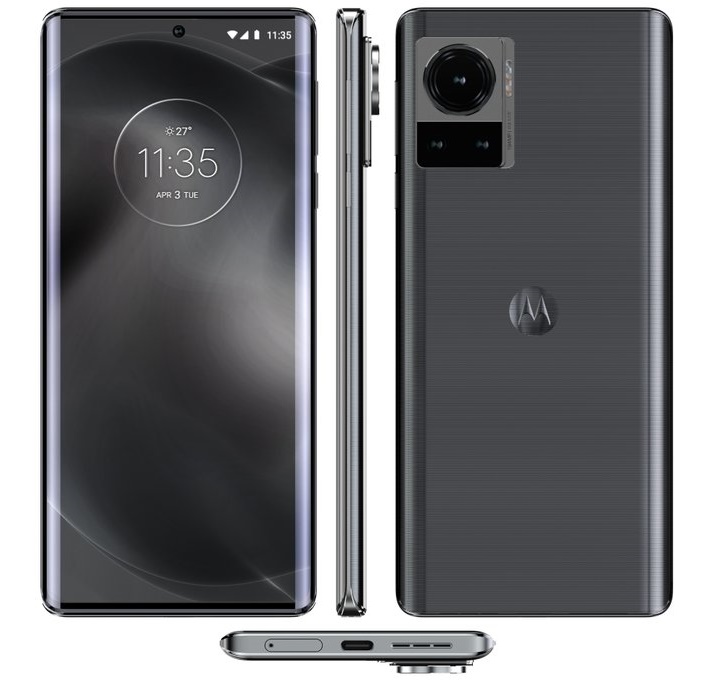 It was also recently rumored that the company might be the first to launch a smartphone with Qualcomm's upcoming Snapdragon 8 Gen1 Plus, which may go official any time soon. This Moto's upcoming phone with SD8 Gen1 Plus, is expected to be called Motorola Frontier.
Now, if the render shared recently by Evleaks turns out true, Snapdragon 8 Gen1 Plus might be the only first class tech to expect on the Frontier, but also the first smartphone to rock 200-6-megapixel camera.
Another interesting tech expected on the device is a 4500mAh battery with a whooping 125W charger. The phone is also expected to arrive in a 6.7-inches OLED screen with a dot notch on the front. However, no EDA (expected date of arrival) for both the Frontier or SD8 Gen1 Plus yet.