Not one, but two; meet Alldocube iPlay 50 SE with two USB Type-C port
Chinese tech company Alldocube has announced the release of a new tablet called the Alldocube iPlay 50 SE. This tablet is a relative of the Alldocube iPlay 50, iPlay 50 Pro, and iPlay 50S tablets, but it has unique features that set it apart from its predecessors.
The tablet features a standard 10.5-inch screen with a resolution of 1920×1280 and a density of 220 PPI. While the refresh rate is a standard 60Hz, the tablet is equipped with two USB Type-C ports, yes, two USB Type-C ports that allows for simultaneous charging and connecting to another device.
As far as hardware specifications are concerned, the Alldocube iPlay 50 SE is powered by a MediaTek MT8183 chipset, also known as the MediaTek Kompanio 500 or the MediaTek Helio P60T. It is based on Google's Android 12 out of the box.
While the chipset is not the latest, having been released in 2019, it has been used in well-known tablets from other companies like Amazon. The tablet comes with 4 GB of RAM and 64 GB of storage, with the option to expand storage through a memory card.
It is powered by a 5300mAh battery, which is relatively small compared to other tablets in its class. The front and rear cameras are 2-megapixels and 5-megapixels respectively, which is adequate for casual photography. The tablet's internet access is limited to Wi-Fi, but it does offer dual-band support.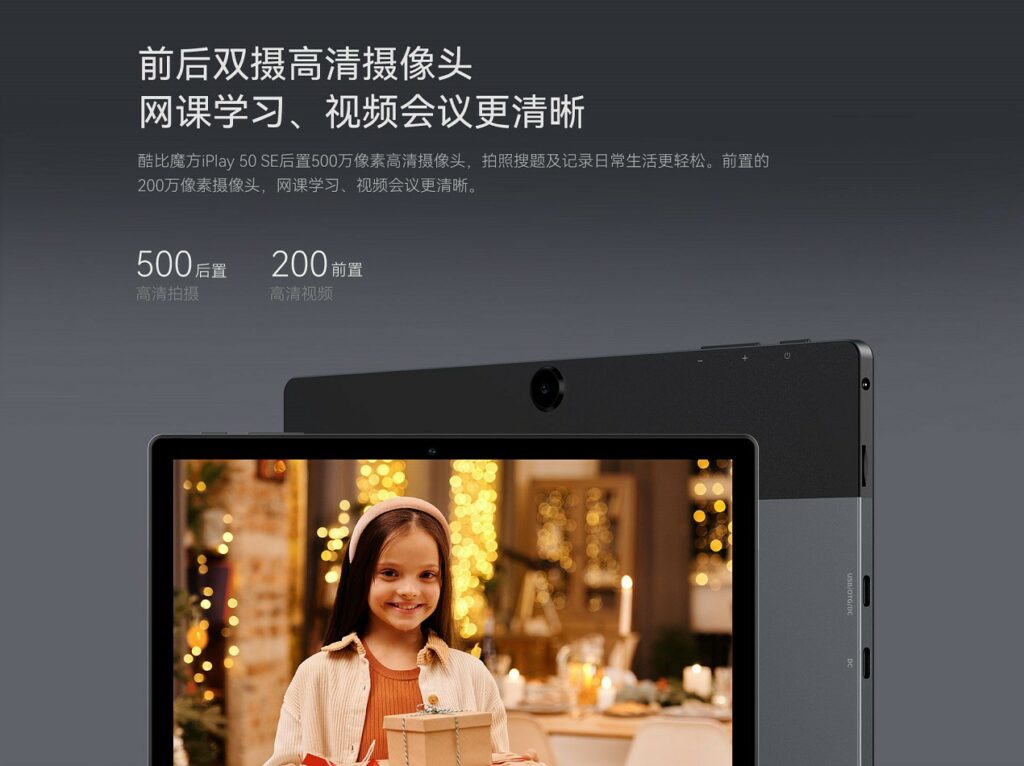 The Alldocube iPlay 50 SE is not a high-end tablet, but it is an affordable option for those looking for a simple tablet with the convenience of two USB Type-C ports. The price of the tablet has not been announced yet, but it is expected to be budget-friendly.