In pool ran for fans on Nubia's Weibo account, the question was "what would be the most valued features of the upcoming Nubia Z-series flagship." In this poll, "Appearance" won, followed by "photography," which was a close second.
According to the new leak, the poll results may or may not be a coincidence as both Appearance and Photography are very valued. This recent shows certain features and specs of the device; read on to find out more!
Specifications
According to the alleged render, the brand-new Nubia Z30 has an under-display selfie camera. The ZTE Axon 20 series from last year were the first phones to bring such a camera to market, but the Axon 30 series has abandoned it, and now the Nubia Z30 has taken it up. The render showed some curved sides too, which are matched by the curved sides of the back.
The new Nubia Z30 has a quad-camera setup with the "100x hybrid zoom" label. Underneath the camera are the focal lengths – 16 mm for the ultra-wide camera and 135 mm for the telephoto (5x magnification over the primary camera). It is, therefore, assumed to be a periscope, even though it is not drawn as such in the render.
There is a possibility that just like its predecessor, the Nubia Z30 will have a secondary display on its back. This is just an assumption, as no evidence of this was shown in the render. The people on Weibo are also making conjectures on this.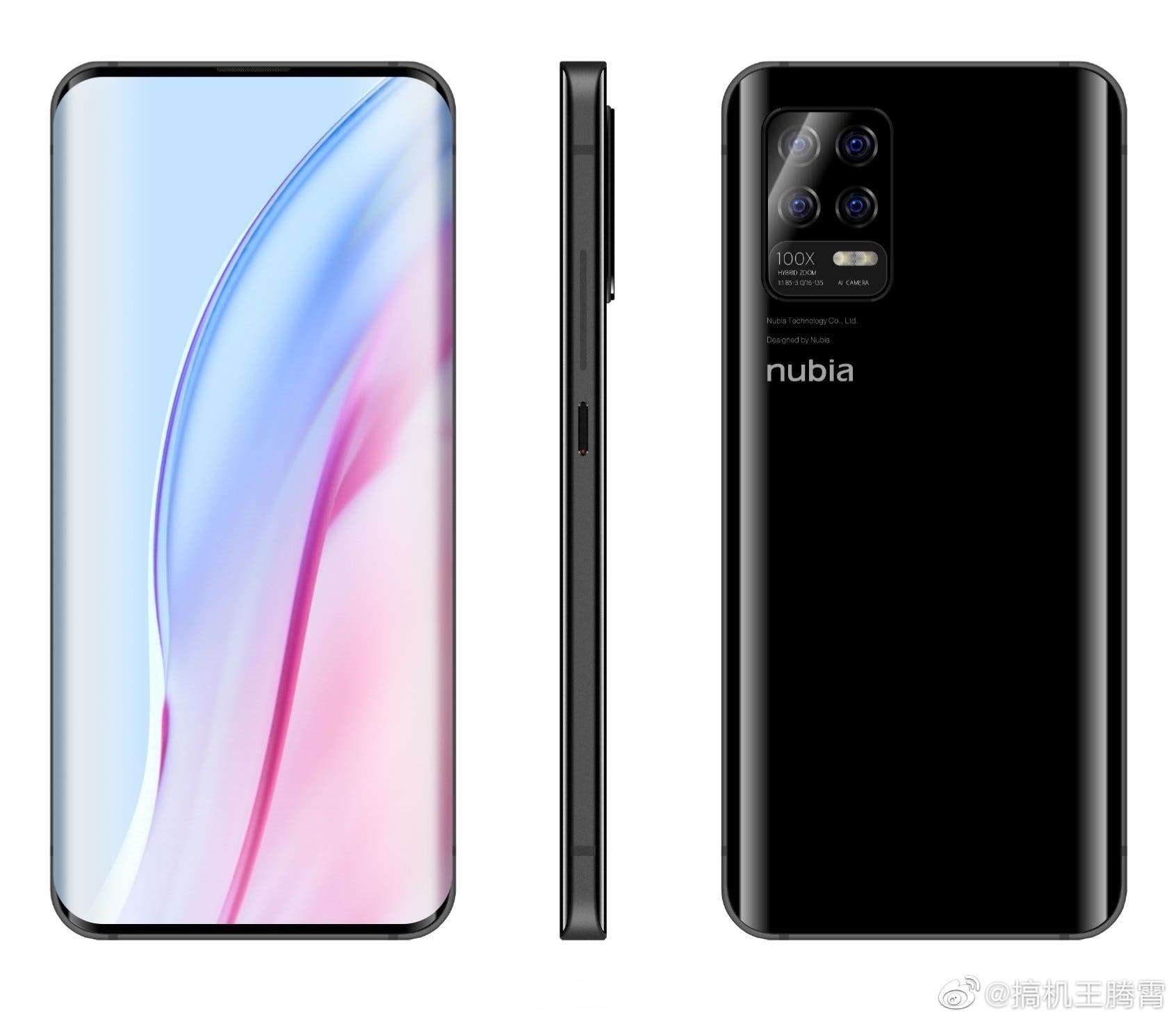 The brand-new Nubia Z30 will be powered by a Snapdragon 888 chipset. Confirmations on this feature were made almost immediately after the chipset itself was officially announced. The Z20 had a 5.1" AMOLED on its rear (720 x 1,520 px), which could practically lose visibility when it is turned off (putting wallpapers on the back was fabulous, main camera selfies were even more fantastic).
On availability and Launch date of this phone, Nubia has not revealed any information yet. We, however, hope to know more about this device soon.