A prototype for the ZTE Camera Phone we talked about four weeks ago has now hit the web. In the report, we specifically stated that Nubia is planning to combine a 35mm optics with the Sony IMX989 image sensor on its upcoming Z60 Ultra.
Well, thanks to Weibo's Digital Chat Station, a prototype of the device has been leaked, and as expected, the rear camera bump will be huge. The image of the prototype is captured lying next to the recently announced Nubia Z50S Pro.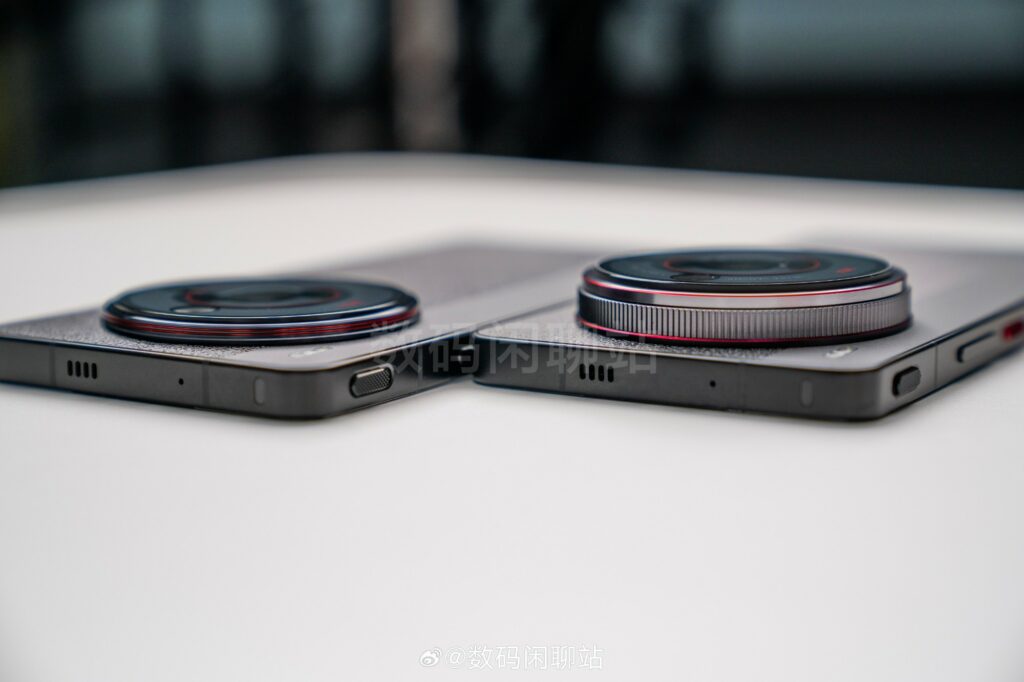 Both the Z50S Pro and the upcoming device seem to share the same design and button layout, save for the insane camera bump. Note that the Z50S Pro has a 1/1.49-inch sensor size paired with a 35mm lens. Now, you can see a huge difference when that 1/1.49 sensor is interchanged with a 1/1-inches IMX99 sensor.
The phone is not expected to be released until winter, but it is clear that ZTE is serious about its cameraphone ambitions. The company has a history of producing high-quality camera phones, and the new phone is expected to be one of the best on the market.
It is expected to be powered by the Snapdragon 8 Gen 2 processor, sport a 6.7-inch AMOLED display with a 120Hz refresh rate, and available in 12GB of RAM with 256GB of storage. Sadly, despite the huge camera bump, the battery power may not exceed 5000mAh.
The phone is expected to be a major competitor to the Xiaomi 13S Ultra, which also features a 1-inch sensor. It will be interesting to see how the two phones compare when they are released.
Source: Weibo