A new OnePlus smartphone with the model number "PJA110" has appeared in the AnTuTu benchmark, and it's looking very impressive. The phone is powered by the Qualcomm Snapdragon 8 Gen2 mobile platform, and it's equipped with a massive 24GB of RAM and 1TB of storage.
In the AnTuTu V10 benchmark, the OnePlus Ace2 Pro scored an impressive 1733703 points. This is the highest score ever recorded for a OnePlus phone, and it's even higher than the scores of some of the best Android flagships on the market.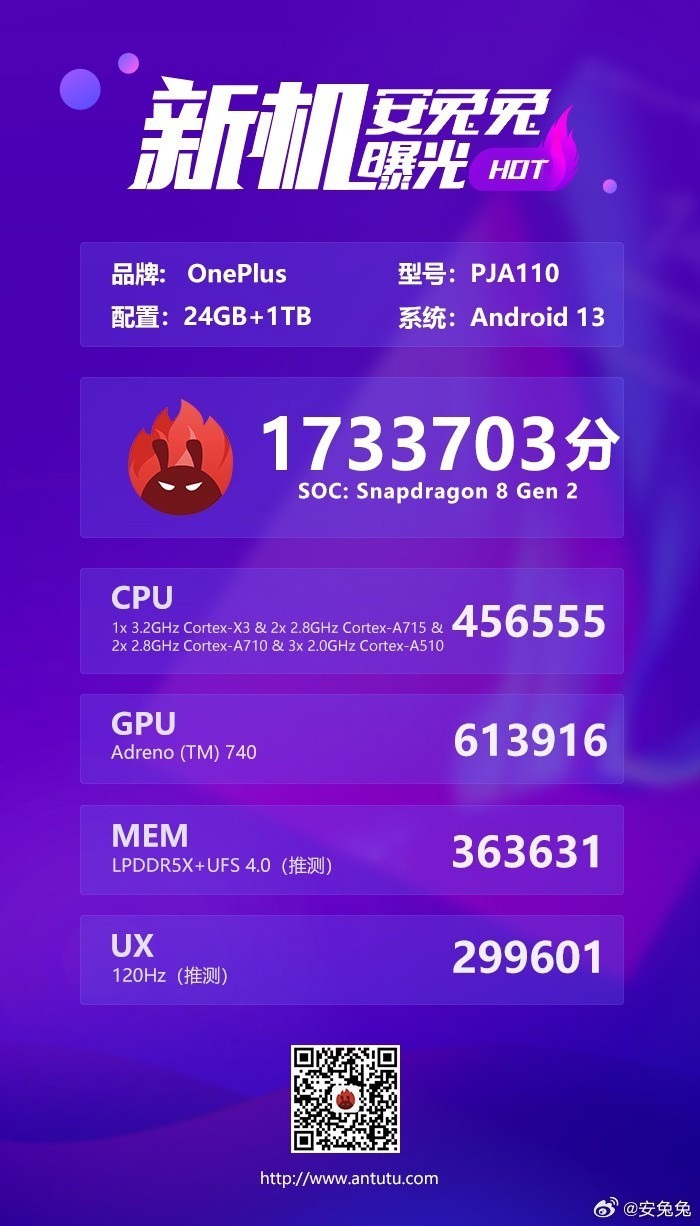 The CPU score of the OnePlus Ace2 Pro is 456555 points, which is significantly higher than the scores of other Snapdragon 8 Gen2 phones. The GPU score is also very impressive, at 613916 points. And thanks to the 24GB+1TB storage combination, the MEM score is also particularly eye-catching.
The OnePlus Ace2 Pro is still under development, so it's possible that the final scores could be even higher. But even with these early results, it's clear that this phone is going to be a major player in the Android flagship market.
We don't have any official information about the release date or pricing of the OnePlus Ace2 Pro yet, but it's likely to be released before the end of 3rd quarter.
Source: Weibo