Oppo is indeed working tirelessly to bring us a few smartphones of which a device that looks like the OPPO Reno 7 will be included. There are a few leaks concerning this upcoming device from Oppo. Report has it that this smartphone will be an unbranded model or Pro model of the OPPO Reno 7 series.
Obviously, it's been less than half a year since the Reno 6 series was released, but the new Reno 7 series seems to be expected to undergo major upgrades for both processors, features, and cameras.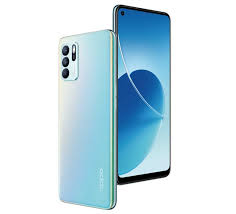 Other reports on most websites leaked the expected specifications of the Oppo Reno 7 series. This leaked spec includes the Reno 7 being equipped with a flat display and a Media Tek Dimensity 920 processor.  Why the Reno 7 Pro was predicted to feature a triple rear camera setup that houses; Main camera is 50MP ( Sony IMX766 sensor) + 13MP (2x telephoto) + 3MP.
The report concluded that if the Reno 7 series will be similar to the previously released Reno 6 series, that means the devices under the Reno 7 will be a high-end smartphones. So far, the leak mentioned two models to be associated with the Reno 7 series which is Reno 7, Reno 7 Pro, and the Reno 7 Pro+