Oukitel, a popular manufacturer of rugged smartphones, has just announced its latest flagship device, the WP27. The WP27 is a powerful and versatile smartphone that is designed to withstand even the harshest environments.
The WP27 is powered by the MediaTek Helio G99 processor, which is paired with 12GB of RAM and 256GB of storage. This combination of hardware ensures that the WP27 can handle even the most demanding tasks.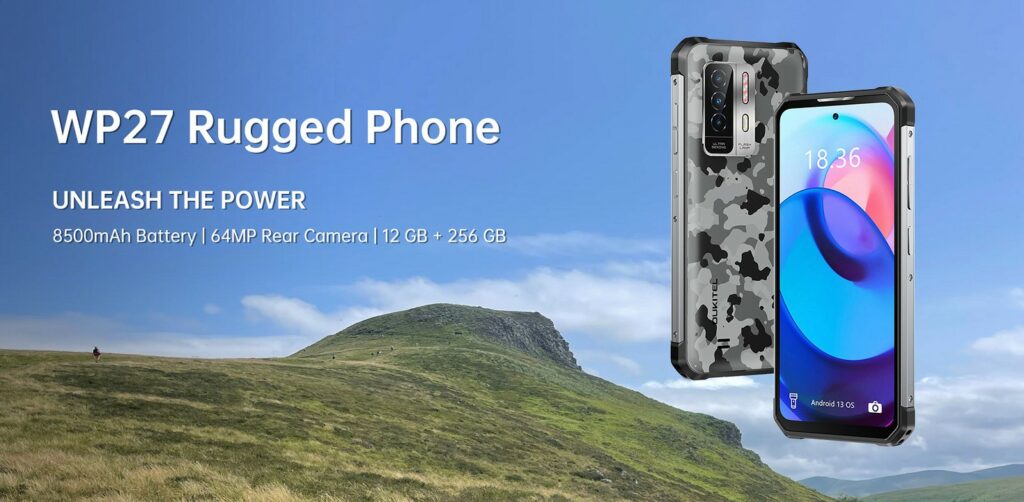 The WP27 also features a large 6.8-inch IPS LCD display with a 120Hz refresh rate. This display provides smooth and fluid visuals, making it ideal for gaming and watching videos.
In terms of cameras, the WP27 has a triple-lens rear camera system that consists of a 64-megapixel main sensor, a 20-megapixel night sensor, and a 2-megapixel macro sensor. The front-facing camera is a 64-megapixel sensor.
The WP27 is also equipped with a massive 8500mAh battery, which should provide enough power to last for days on a single charge. The battery also supports 65W fast charging, so you can quickly top it up when needed.
The WP27 is IP68/IP69K and MLT-STD-810 certified, making it dustproof, water resistant, and shockproof. This means that the WP27 can withstand even the most extreme conditions.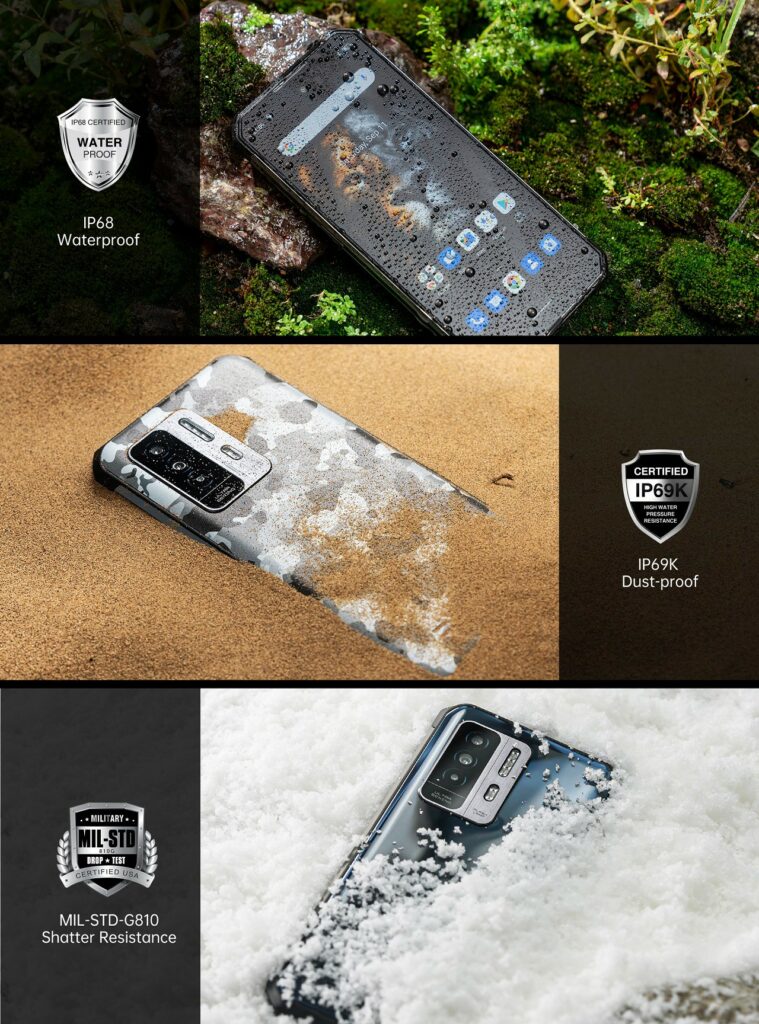 The Oukitel WP27 is available for purchase now on AliExpress for $359. But the device will go as low as $159 during the first premiere sales which will commence from September 16. It is available in two colors: Army Green and Blue.
Here are some of the key features of the Oukitel WP27:
MediaTek Helio G99 processor
12GB RAM
256GB storage
6.8-inch IPS LCD display with 120Hz refresh rate
Triple-lens rear camera system (64MP + 20MP + 2MP)
64MP front-facing camera
8500mAh battery with 65W fast charging
IP68/IP69K and MLT-STD-810 certified
If you are looking for a powerful and versatile rugged smartphone that can withstand even the harshest environments, then the Oukitel WP27 is a great option. It is available now for $359 on AliExpress, and may will be promoted as low as $159 from September 16th.