Huawei has just unveiled the MatePad SE 10.4 Kids Edition, a tablet designed specifically for children. This tablet is based on the Huawei MatePad SE 10.4 tablet that was released last fall and has been modified to cater to the needs of kids.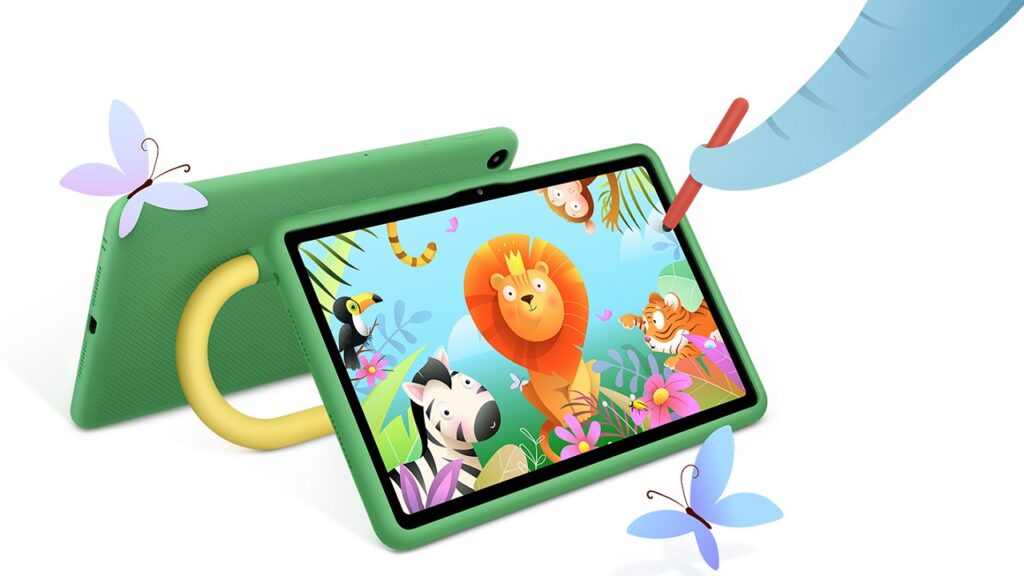 The tablet comes with a green case that doubles as a handle and stand and cannot be removed. The case is made of food-grade silicone to protect kids from injury in case they bite into it. The stand also features a special recess for storing the stylus, which is a special children's stylus designed for medium-sized palms.
While the case offers some protection to the tablet, it does not meet MIL-STD-810 compliance or have an IP67 rating, so it's best to handle it with care and avoid getting it wet. The "Safe Charging" option can also be used to prevent kids from accessing the tablet while it is charging.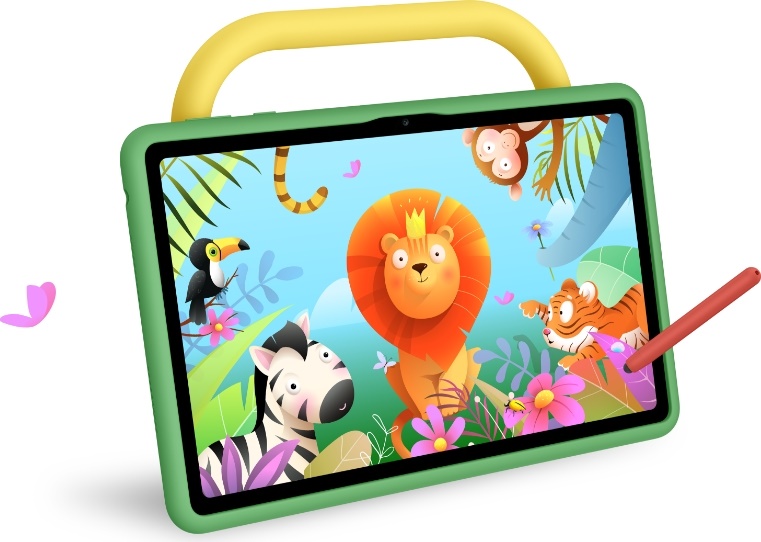 For parents, the tablet comes with robust parental control options, allowing them to control the amount of time their kids spend on the tablet and what they use it for. The tablet also comes pre-installed with various children's software such as "Kids Corner", "Baby Panda World", and "Azoomee".
The Huawei MatePad SE 10.4 Kids Edition is powered by a Qualcomm Snapdragon 680 chipset and is expected to score around 250,000 points on AnTuTu. It has 3+32 GB of memory, with support for memory cards, and a 10.4-inch screen with a resolution of 2000×1200.
The battery is 5100 mAh, which may be considered modest compared to other tablets of similar dimensions. The tablet has 5 MP rear and 2 MP front cameras, Type-C and dual-band Wi-Fi, but does not have a gyroscope or a fingerprint scanner.
The global launch of the Huawei MatePad SE 10.4 Kids Edition has been announced, but the price information has not been disclosed yet.