Qualcomm's last major wearable chipset release was over two years ago, in the form of the Snapdragon Wear 4100, but there's one constant problem, which the battle between richer functionality and preserving battery life.
Qualcomm Technologies, Inc. unveiled the latest additions to the company's suite of premium wearable platforms, Snapdragon W5+ Gen 1 and Snapdragon W5 Gen 1. They are designed to advance ultra-low power performance for next generation connected wearables with a focus on extended battery life, premium user experiences, and sleek, innovative designs.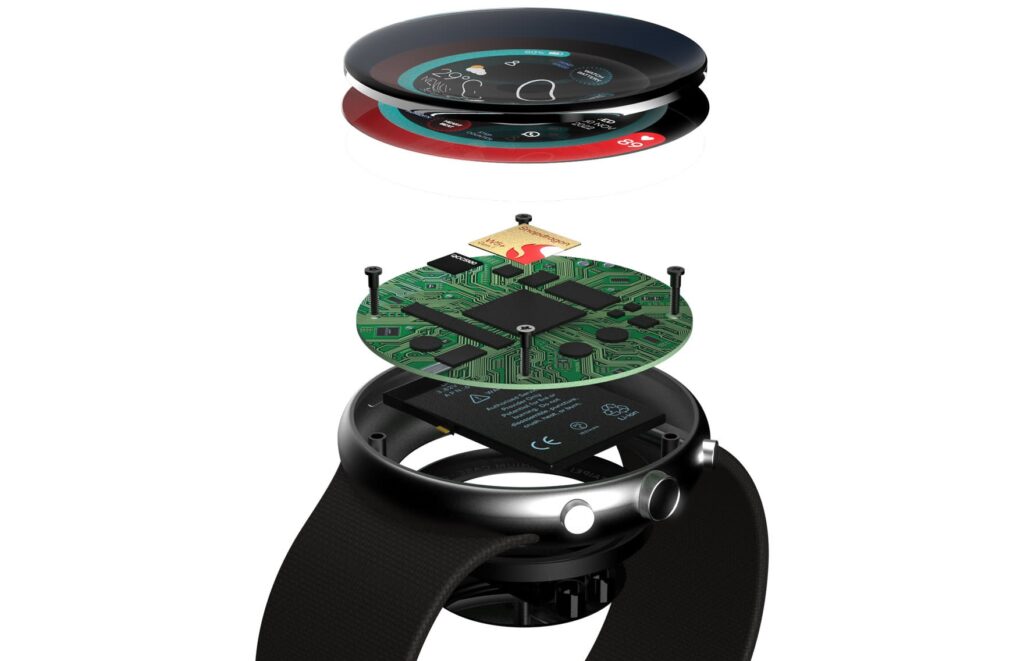 Despite that most of the wearables we have today are powered by Qualcomm Snapdragon Wear chipsets, these processors haven't yet something extraordinary. Good news, we now have two new chipsets for wearables dubbed Snapdragon W5+ and W5 that are designed to deliver exceptional performance.
The two new chips promise huge gains in terms of both performance and functionality, as well as battery life, this is one of the major areas Qualcomm's newly-unveiled Snapdragon W5 Gen 1 and W5+ chipsets hope to address. Collectively, the Snapdragon W5+ and W5 are 50% better in terms of power, 2X faster in terms of performance, 2X richer in features, and 30% smaller in size.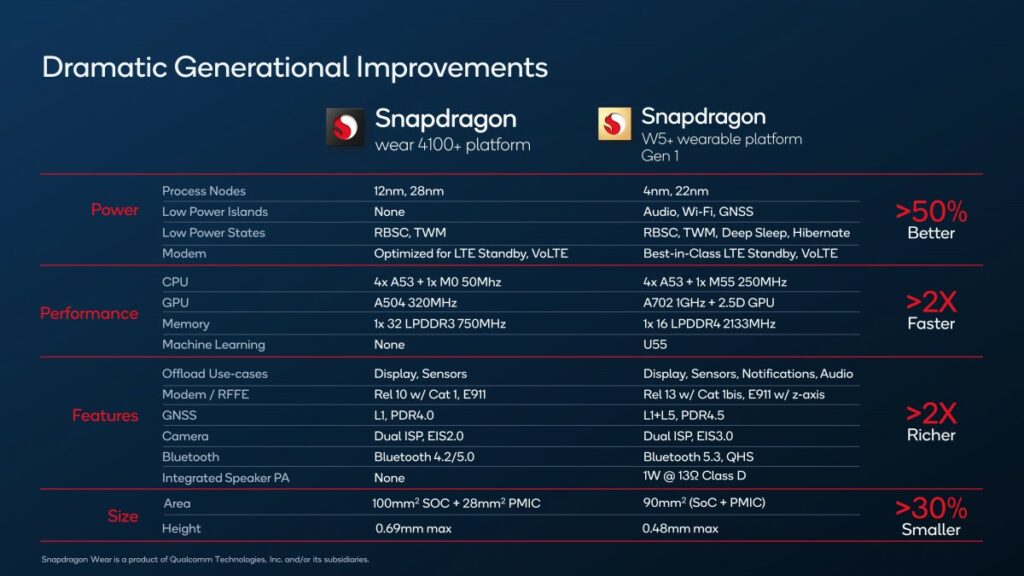 The new chip design also has dedicated low-power features for Audio, WiFi and GPS, and supports new low-power states, termed 'Deep Sleep' and 'Hibernate', that help push battery longevity even further for the user.
Compared to the Snapdragon Wear 4100+, Qualcomm claims that an equivalent Snapdragon W5+ Gen 1-powered smartwatch serves up double the battery life, twice the performance and higher fidelity experiences. These SoCs are manufactured on a 4nm node that gives it a much higher gradient in terms of performance.
The good news is that, in real-world terms, this means the next wave of smartwatches to use these Qualcomm chips will serve up smoother and more responsive user experiences than the current crop of smartwatches, while going twice as long between charges. Talking about its availability, the Oppo Watch 3 is already confirmed to be relying on a W5 Gen 1 and will arrive sometime in August!